LBCC to Honor 2017 Hall of Fame Inductees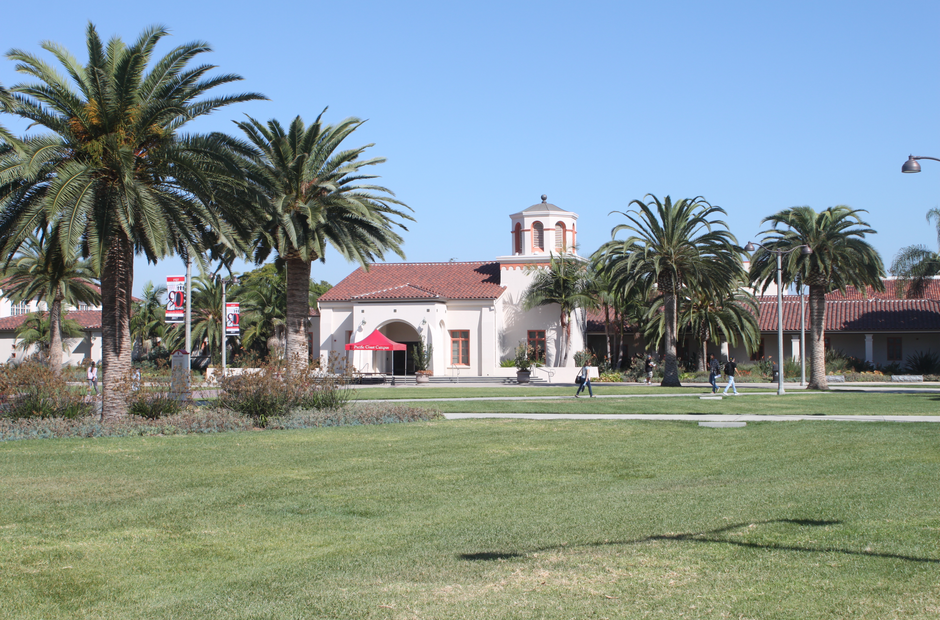 An attorney who defends small businesses and nonprofits, a longtime community volunteer, a philanthropist, a U.S. Navy SEAL and a commercial real estate agent have been named as Long Beach City College's 2017 Hall of Fame inductees, Long Beach City College (LBCC) officials recently announced.
This year's honorees are attorney Michele A. Dobson; community volunteer Anne Emigh; former accounting California State University Long Beach instructor and philanthropist Jerry Green; former LBCC Communication Studies professor and Naval officer Jim Ostach; and commercial real estate agent and community volunteer Brian Russell.
"This year's Alumni Hall of Fame honorees each have a longstanding history of contributing to the success of our community in a variety of areas," said LBCC Superintendent-President Dr. Reagan F. Romali. "We are proud to have them as part of our Viking family and look forward to honoring them with the College's most prestigious award."
LBCC's 2017 Alumni Hall of Fame Induction Ceremony and Dinner is scheduled for Thursday, Oct. 12, at 5:30 pm at The Centre at Sycamore Plaza. It is sponsored and coordinated by the LBCC Foundation.
Established in 1972, the Hall of Fame recognizes former LBCC students who have made outstanding contributions to their chosen fields and communities. The 2017 honorees will join 167 other alumni in LBCC's Hall of Fame.
Michele A. Dobson
Dobson is an attorney who defends small businesses, individual investors and non-profits in litigation. She serves the community as a Board Member for the YMCA Metro, Long Beach Community Foundation, Long Beach Rotary, Long Beach Day Nursery, California Conference of Equality and Justice, CSULB Board of Governors and LBCC Foundation Board of Governors. She previously served on the boards of Food Finders, Urban Community Outreach, Carpenter Center Classroom Connections Committee at CSULB, Long Beach Opera, Musical Theater West, Arts Council for the City of Long Beach and the Long Beach Museum of Art.
Anne Emigh
Emigh has a long history of community service that includes the LBCC Foundation Board of Governors, for which she served on the Executive Committee; Leadership Long Beach (Alumnus of the Year), Junior League of Long Beach, Literary Women and Steel Magnolias. While at LBCC, Emigh was a cheerleader and received the Distinguished Alumni Award. Anne worked as a dental hygienist for her husband's dentistry office.
Jerry Green
During his career as a CPA, Green worked for Cooper and Lybrand, Sisters of Saint Josephs, Cedars Sinai Medical Center and Salick Health Care. He co-founded Innovative Dialysis Systems, Inc. in 1984 and grew the company to $190 million in annual revenue and 800 employees before selling it in 2007. Green also taught accounting and management classes at CSULB. He and his wife are major contributors to local charities, and he is a member of the LBCC Foundation Board of Directors.
Jim Ostach
Ostach served 29 years in the U.S. Navy, five years on active duty as a Navy Seal and 24 years in the Naval Reserves. For 32 years, he was a Communications Studies professor at LBCC. Ostach also has been involved in many community service organizations, including Guide Dogs of the Blind, Belmont Shore Residents Association, Community Emergency Response Team, Veterans Memorial Pier Committee, Lone Sailor Memorial Committee, Long Beach Police Officers Association, Pathways Volunteer Hospice, VA Regional Medical Center and the Long Beach Rescue Mission.
Brian Russell
Russell has more than 28 years of real experience focusing on retail, industrial, commercial and investment real estate. As an LBCC student, he served as ASB President, LBCC Student Trustee and President of Thane. He also received the Viking Award, Distinguished Alumni Award and Viking of the Decade during LBCC's 85th Anniversary. Russell has been involved with various professional and community service organizations and projects, including the Rotary Club of Long Beach (president 2014-2015), Rotary International, Long Beach Area Council of Boy Scouts, L.A. County Metropolitan Transportation Authority Citizens Oversight Committee, Long Beach Day Nursery and LBCC Foundation Board of Governors.
For reservations, sponsorship opportunities or other information on the 2017 Alumni Hall of Fame, please contact Nancy Yoho.