Viking Hearts: Together Apart Donating Masks to Colleagues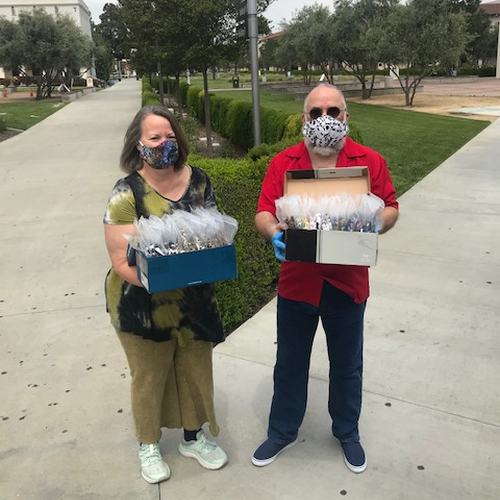 Cathy Crane and Daron Sorg from the Performing Arts Department got their sewing machines out to create nearly 100 masks. These masks were given out to Long Beach City College's essential workers who are still on campus. Each mask took approximately one hour each to make.
Thank you to Cathy and Daron for your generosity and care for our colleagues!