Vikings pay tribute to OCC Baseball Coach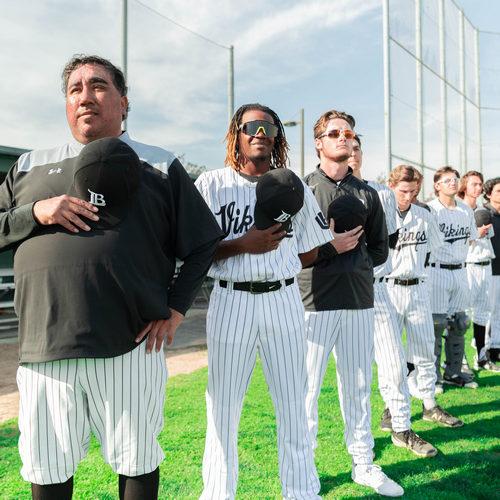 On Tues., Jan. 29, the LBCC Viking Baseball team held their season home opener and paid tribute to their opponents' head coach, Orange Coast College's John Altobelli.
Just two days prior, Altobelli was killed in a helicopter crash that also took the life of his wife, his daughter, basketball legend Kobe Bryant, Bryant's daughter, and four others.
Despite the shock, the Orange Coast Pirate players voted to continue their season and LBCC Coach Casey Crook paid respect to his long-time colleague with words of reflection and a moment of silence before the game. College leadership, students and staff joined the crowd for Crook's tribute that also included Altobelli's number 14 on the scoreboard.