UNDERCURRENTS
Art Gallery - Art by Six Surfers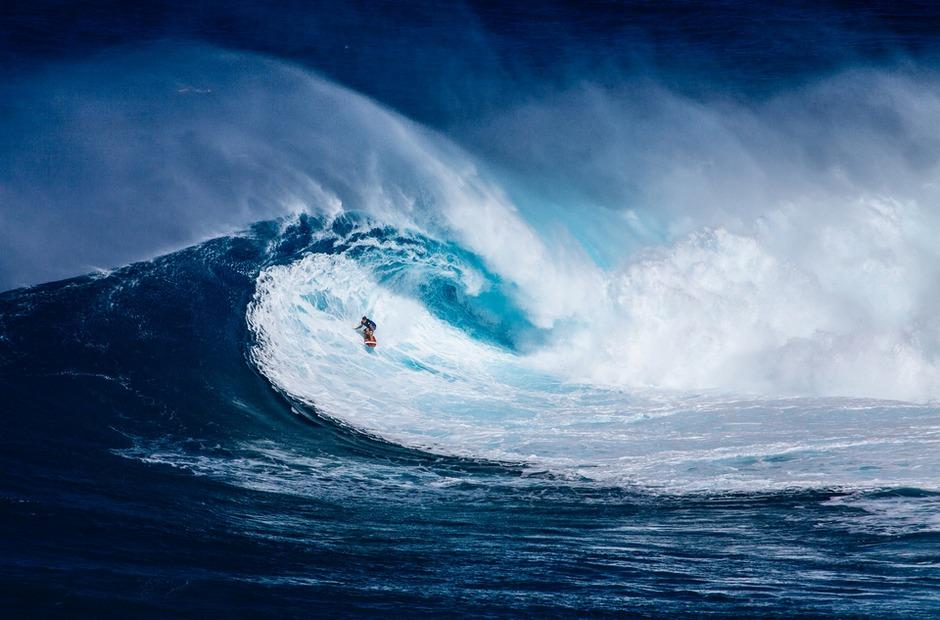 WHERE: Long Beach City College – LAC, K-100
WHEN: Thursday, March 29 through Thursday, April 26.
RECEPTION: Thurs. March 29, 7:00 pm – 8:30 pm.
Long Beach City College is very pleased to announce the opening of our latest exhibition, UNDERCURRENTS. This unique exhibition has been organized by former LBCC, Visual & Media Arts faculty member, Larry White.
There exists a group of gifted artists in Southern California that most of us if residents are already familiar with – who also happen to be surfers. When considering artists to include in UNDERCURRENTS, rather than take this well-trodden path, Larry White, a surfer/artist himself, has used his familiarity with the surfing community to dig under the surface. The result is an exhibition that features works by artists whose renown as surfers can sometimes overshadow their reputations as artists. What we get to see in UNDERCURRENTS is not only some wonderful artworks but also, a much bigger picture of this renowned Southern California community and culture. And all through the eyes of an insider.
There is a nexus of creativity that exists at the pinnacle of the sport, art, and popular culture. This is exemplified in western culture by the ascendance of surfing as the symbol of rogue individualism. The surfer has become the lone cowboy on the plains of the 21st century. Surf culture influences pop culture, but what by extension influences surf? This collection of artists present works that reflect the undercurrent of that culture. All of the artists represented are well known within the world of surfing and their influence is undeniable. It exists beneath the surface, an undercurrent. The work presented is not that which is usually associated with surf art, to the contrary, it is work that is influenced by the experience of riding waves. It speaks to the experience.
- Larry White, Curator
Artists:
1 – Brian Bent
2 – Nolan Hall
3 – Alex Knost
4 – Greg Martz
5 – Kevin O'Sullivan
6 – Amy Yao
---
STUDENTS ONLY
If you require Sign language interpreting services or Communication Access Realtime Translation (CART) services , please contact Event Coordinator and Stephanie Bonales at least 72 hours prior to the event at (562) 938-4918 or sbonales@lbcc.edu.

FACULTY AND STAFF ONLY
If you require Sign language interpreting services, please contact Event Coordinator and Rebecca Lucas at rlucas@lbcc.edu at least 5 business days prior to the event.

If you require Communication Access Realtime Translation (CART) services, please contact Event Coordinator and Jaymee Hunt at cart@lbcc.edu at least 5 business days prior to the event. *Please note requests are based on provider availability*