LBCC Celebrates
Black History Month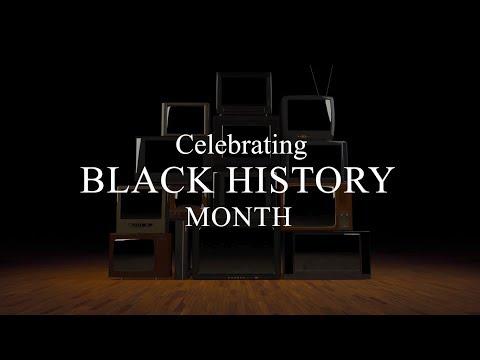 Long Beach City College will pay tribute to Black History Month with a variety of events that faculty, staff, and students have organized.
LBCC students, faculty, staff and members of the Long Beach Community College District Board of Trustees share their thoughts about the historical significance of Black History Month. This video produced by LBCC's Media Production Team features interviews including LBCC Student Trustee Donnell Jones, LBCCD Board of Trustees President Sunny Zia, LBCCD Trustee Uduak-Joe Ntuk, LBCC President Reagan Ferragamo Romali, and many others.
Forgotten Images, an exhibit of historical artifacts, will be on display from 10:00 am – 3:00 pm on Tue., Feb. 19 at the Nordic Lounge E Building, Liberal Arts Campus and Wed., Feb. 20 at the Student Union, EE Building, Pacific Coast Campus.
On Thurs., Feb. 21, the "RISE: A Celebration of Black Heritage" event will take place from 2 p.m. to 7 p.m. in T-1200 at the Liberal Arts Campus.
A photo exhibit by LBCC alumnus Duke Givens called "Power of Choice," will kick-off with an opening reception on Fri., Feb. 22 from 4:00 pm to 7:00 pm in the lobby of the T Building, T-1000. The exhibit will be on display in the T Building lobby starting Mon., Feb. 25.
The Cafeteria at both campuses will be serving a soul food menu option each week of February. These special menus will be served from 10:30 am – 5:00 pm on Wednesdays at the Liberal Arts Campus, and Thursdays at the Pacific Coast Campus.
The Long Beach Community College District Board of Trustees will present a Resolution honoring the contributions that African Americans have made to American history in their struggles for freedom and equality, at 5:30 p.m., Wednesday, Feb. 27 in the Board Room of the Liberal Arts Campus, T-1100.
Join the Office of Student Life & Student Health on Thursday, February 28th for a free screening of Moonlight (2016). There will be a viewing at the PCC from 11 a.m. -1 p.m. in the EE Student Union and at LAC from 6 – 8 p.m. in T1300. Snacks will be provided. Sponsored by Long Beach City College Safe Zone, in honor of Black History Month.