Gregory Mortensen
Professor, Theatre Arts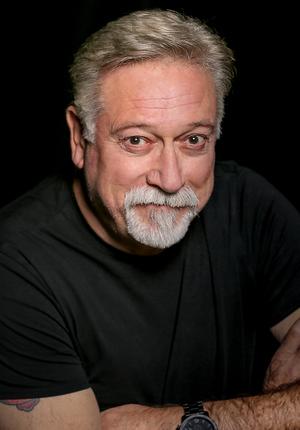 Mr. Mortensen is a graduate of the Advanced Drama program of The Juilliard School for the Performing Arts in New York City. He holds a B.A. and M.F.A. in both Acting & Directing, and is a Member of Actor's Equity Association, Screen Actors Guild, A.F.T.R.A. and The Dramatists Guild. As an actor his Broadway credits include "MacBeth" at The Circle in the Square and "How It All Began" (which he co-authored) for Joseph Papp at the New York Shakespeare Festival, at The Lincoln Center for Electra & Orestes, The Ghost Sonata, The Alchemist, The Wood Demon and The Comedy of Errors. Regional Theatre credits include seasons at The Denver Center for the Performing Arts where he portrayed, Jack in The Impotanance of Being Earnest, Julian in Spokesong, Captain Bluntschli-Arms and the Man and Wilson- The Front Page.
Other seasons include Stage West Terra Nova, Berkeley Shakespeare Festival; Hamlet, As you Like It, Henry IV, California Actors Theatre's Henry V , Scapino, Wild Oats. Colorado Shakespeare Festival; A Winters Tale, California Repertory, Tom Jones, Taming of the Shrew and Dylan to name a few. Other Seasons include The Barn Musical Theatre, San Jose Music Theatre, The Grove Theatre, Sand Harbor and The New York Public Theatre. His film, television,commercial & voice over credits include recurring and guest starring roles on Knots Landing, Remington Steele, Dragnet, The New Adam-12, The Deliberate Stranger, Safe at Home, The Munsters Today, Hollywood Chaos, Godspeed-The Gail Deavers Story, Dick Tracy, Punks, S.O.L., Murder She Wrote, A.T.T, Ford Motor Co., Disney & Miller Brewing Co.
Daytime audiences may remember him as Paul Stewart on Days of Our Lives and Martin Tyler on General Hospital. His Directing credits include, A Cry of Players, Indians, The Tempest, Trinity, Unexpected Company and three Columbia Artists national musical tours which he also authored The Americus Civil War Brass Band- A History with Music, The Dodge City Cowboy Band and The Riverboat Revue.
Mr. Mortensen is also a produced playwright and screen writer; some credits include, How It All Began, The Scoundrel, Hold-Outs, A Point of Honor and The Man in Blue.
His other related professional experience includes, consultant for Walt Disney's Beauty and the Beast at The Shubert Theatre in Los Angeles, Co-Producer B&B on the Arts for P.B.S., Producer for HCTV 26 Campus Collage, Producing Director for Shakespeare L.A.-98. Related professional teaching credits are: Lecturer and Adjudicator for USF/SUU Competition at The Utah Shakespeare Festival, Lecturer for Lincoln Center Outreach Program, Member of Tadashi Suzuki Classical Theatre Exchange, Guest Lecturer for Denver Center for the Performing Arts, Speaker- The Shanghai Drama Academy Cultural Exchange and Director/Producer for Kirti Management Young Professionals for seven years. Academic teaching credits include, California State University Long Beach, Long Beach City College,Cerritos College, Los Angeles City College and OCHSA. Mr. Mortensen is a four time Drama-Logue Award winner and Outstanding Graduate winning teacher for Theatre Arts & Communications from the International Communications Association.