Peter Knapp
Professor, Music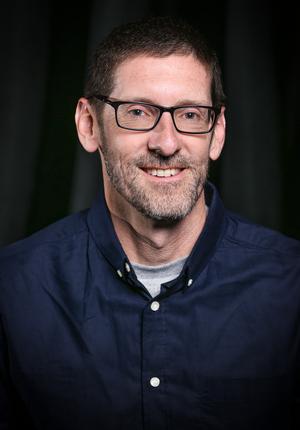 * Bachelor's in Music in Education in 1992 from Elmhurst College.
* Master's in Music Theory at Ohio State University with an emphasis in music psychology, completing an experimental study on absolute pitch, 1996.
* Master's in Music Composition, OSU, dramatic setting of Mark Twain's "The War Prayer," 1998.
* Ph.D. in Music Theory, OSU, a translation and commentary on the treatise, Brevissima Theoriae Musicae (1753), by Johann Fricker and Friedrich Oetinger, 2001.
* Sabbatical Research: psychology studies supporting musicianship skills, and how it can better inform pedagogical approaches, 2016 – 17.
* Graduate TA, OSU, 1995 – 2000
* LBCC, 2000 – present
Personal interests include actively training for swims, especially ocean races. Checking off a bucket list item, in June, 2016, he completed the Catalina Channel swim in just under 13 hours.