Men of Color in Education
Discussion Group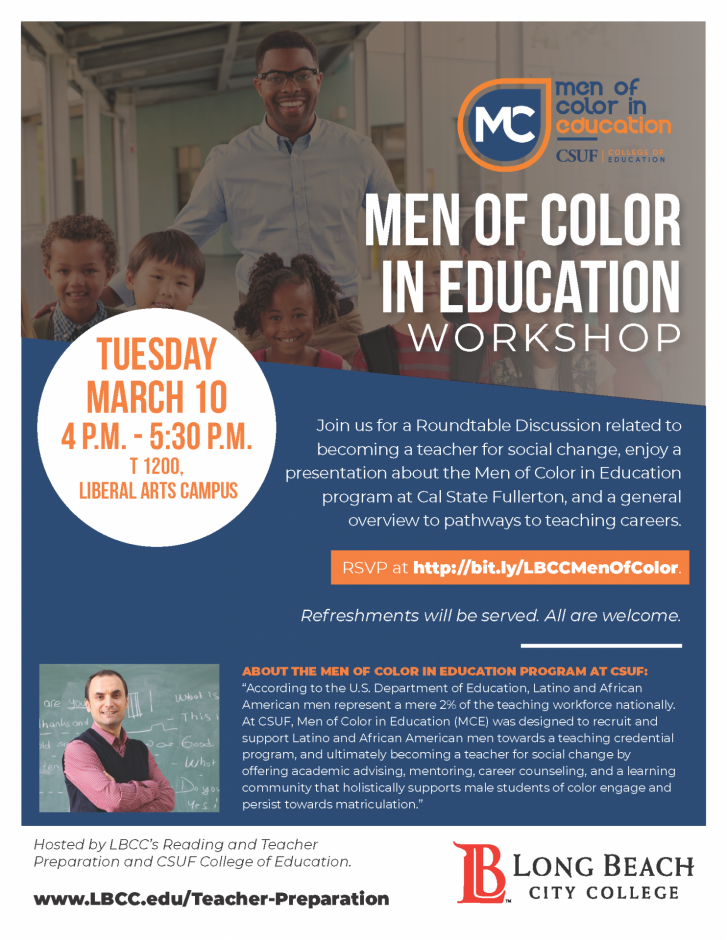 Join us for a Roundtable Discussion presented by CSU Fullerton on topics related to becoming a teacher for social change, enjoy a presentation about the Men of Color in Education program at Cal State Fullerton, and a general overview of pathways to teaching careers. Refreshments served. All are welcome.
The event will be held on Tuesday, Mar. 10 in LAC, T-1200 RSVP preferred: http://bit.ly/LBCCMenOfColor
Sponsored by the Future Teachers Club & CSU Fullerton.
---
If you require accommodations, please contact the Disabled Students Programs & Services (DSPS) at least 72 hours prior to the event at (562) 938-4558 or (562) 938-4833 (TTY) or dsps-staff@lbcc.edu. If you require sign language interpreting services, please contact Stephanie Bonales at sbonales@lbcc.edu or (562) 938-4918 at least 7 days prior to the event.