We The People: Teach-In Series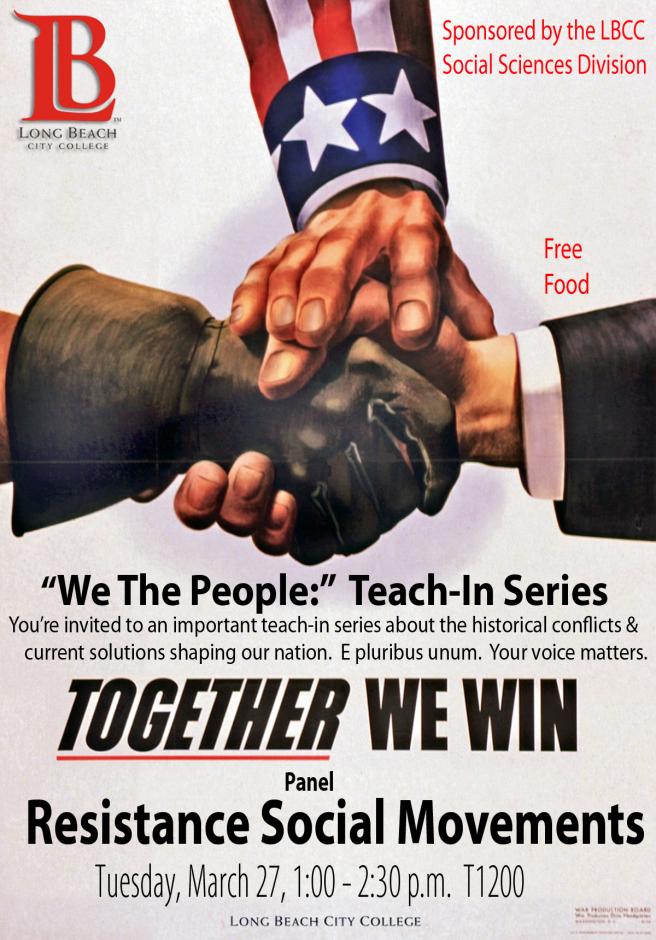 "We The People:" Teach-In Series
You're invited to an important teach-in series about the historical conflicts & current solutions shaping our nation. E pluribus unum. Your voice matters.
Together We Win
Panel
Resistance Social Movements
Tuesday, March 27, 1:00-2:30 p.m.
T1200
Free Food
Sponsored by the LBCC Social Sciences Division
---
If you require accommodations, please contact the Disabled Students Programs & Services (DSPS) at least 72 hours prior to the event at (562) 938-4558 or (562) 938-4833 (TTY) or dsps-staff@lbcc.edu. If you require sign language interpreting services, please contact Stephanie Bonales at sbonales@lbcc.edu or (562) 938-4918 at least 7 days prior to the event.