Women in Information Technology
#TECHQUITY PANEL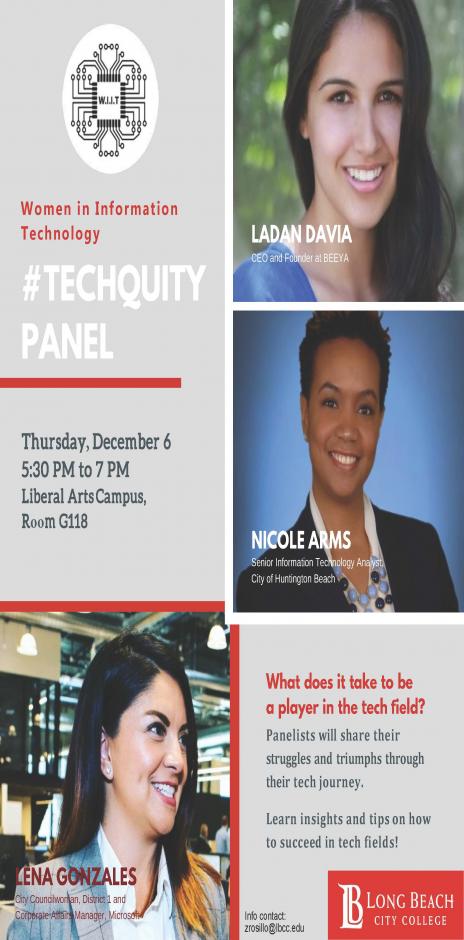 Thursday, December 6
5:30 PM to 7 PM
Liberal Arts Campus,
Room G118
What does it take to be a player in the tech field?
Panelists will share their struggles and triumphs through their tech journey. Learn insights and tips on how to succeed in tech fields!
LADAN DAVIA
CEO and Founder at BEEYA
NICOLE ARMS
Senior Information Technology Analyst, City of Huntington Beach
LENA GONZALES
City Councilwoman, District 1 and Corporate Affairs Manager, Microsoft
Info contact: zrosillo@lbcc.edu
---
If you require accommodations, please contact the Disabled Students Programs & Services (DSPS) at least 72 hours prior to the event at (562) 938-4558 or (562) 938-4833 (TTY) or dsps-staff@lbcc.edu. If you require sign language interpreting services, please contact Stephanie Bonales at sbonales@lbcc.edu or (562) 938-4918 at least 7 days prior to the event.