Long Beach City College Appoints New Deans and Directors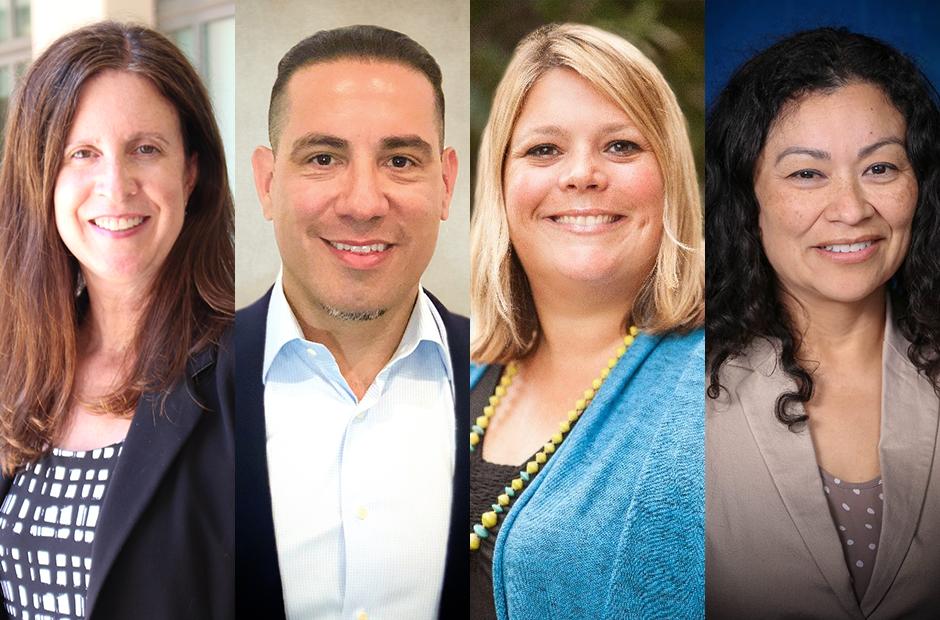 A new Dean, an Associate Dean and two Directors have been appointed at Long Beach City College.

Lisa Orr was named the new Dean of Social Science, Business and Arts. She attended LBCC after graduating from Millikan High School. She then transferred to Oberlin College in Ohio where she received her bachelor's degree in History. She received her master's and Ph.D. in History from Indiana University. Orr joined the LBCC faculty in 1999 and taught U.S. History. She became the department head of History and Political Science in 2015 before becoming Interim Dean of the School of Social Science, Business and Arts in 2017. She and her family live in Long Beach.
Anthony Pagán's new role at LBCC is the Associate Dean of the Career and Technical Education (CTE) Department. The Santa Ana resident began teaching at LBCC in 2014 in Networking and Computer Security. He received his Bachelor of Science degree in Business Administration Information Systems, with a minor in Chicano Studies from San Diego State University. He received his master's degree in Industrial and Technical studies from California State University, Los Angeles. He also has more than 10 years of working and teaching in the information technology field.
Deborah Miller-Calvert is the new Director of Student Health and Student Life. Miller-Calvert provides leadership for LBCC services that address mental health issues, nutritional insecurities, stress management and other challenges facing today's students. She received her bachelor's degree in Communicative Disorders, and her master's degree in Educational Counseling from the University of Redlands. Prior to LBCC, she served as the Director of Housing and Residence Life at Chapman University. Miller-Calvert lives in Huntington Beach with her husband and son.
Maria Ek Ewell is LBCC's new Director of Disabled Student Services, which provides a variety of services to help students with a disability the opportunity to participate in college programs and activities. The Downey resident holds a Bachelor of Arts in Psychology from the University of California, San Diego, and Master of Science in Counseling from San Diego State University. Her past experience includes special education and school psychology at the Los Angeles Unified School District and counseling at other local community colleges.