LBCC Appoints New Vice Presidents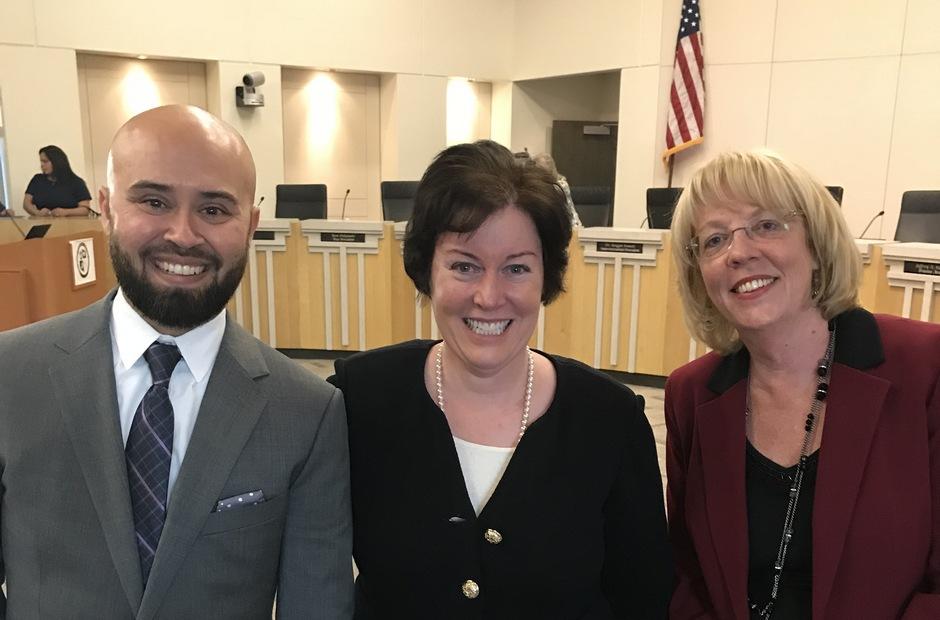 The Long Beach Community College District Board of Trustees approved two new vice president appointments at its March 27 meeting. Dr. Kathleen J. Scott is the new Vice President of Academic Affairs and Dr. Mike Muñoz is the new Vice President of Student Support Services for Long Beach City College.
"Dr. Scott and Dr. Muñoz bring a wealth of knowledge and experience that will be extremely beneficial to our students," said LBCC Superintendent-President Reagan F. Romali. "I'm excited about LBCC's new leadership and I'm looking forward to all of the accomplishments they will achieve here."
Scott has been with LBCC since last September as the Acting Vice President of Academic Affairs. She oversees all of LBCC's academic programs and deans. She previously served as Associate Vice President of Academic Affairs at Pasadena City College and multiple leadership roles at Ventura College. She taught English for many years at both Ventura College and CSU Northridge. Scott has an Ed.D from California Lutheran University and her Master's and Bachelor's degrees from CSU Northridge. She is a resident of Lakewood.
Muñoz will lead LBCC's Student Support Services area that includes enrollment services, financial aid, counseling, and student affairs. Muñoz has served at Rio Hondo College since 2008. Most recently he was the Executive Dean of Counseling and Student Equity, and also held the office of Dean of Counseling and Student Success and Associate Dean of Student Services. He teaches courses at CSU Los Angeles and at USC. He is a resident of Highland Park. Muñoz will officially begin his tenure at LBCC on July 2.
Both Scott and Muñoz are products of the California Community College system. Scott attended Moorpark College and Muñoz attended Fullerton College.