LBCC Seeking Applicants for New Heavy Duty Diesel Apprenticeship Program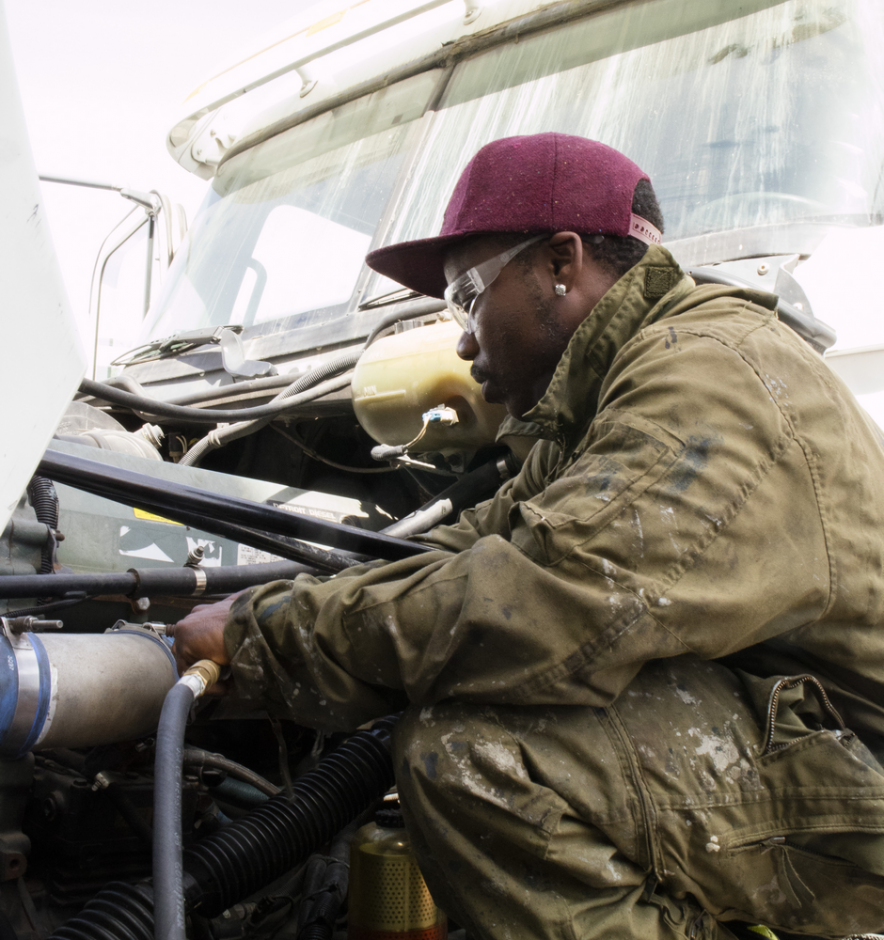 Long Beach City College is recruiting for a new, free program that will train workers to fill high-demand diesel technician and mechanic jobs in the Los Angeles region.
The 10-week pre-apprenticeship program at LBCC's Pacific Coast Campus will provide training on heavy-duty diesel engines used in construction equipment, fire trucks, port equipment and recycling plants. Graduates of the program will be prepared to either enter into an apprenticeship with Quinn Caterpillar or receive job placement assistance with one of our other employer partners.
"Part of LBCC's mission as a California Community College is to improve the workforce and advance the region's economic development," said LBCC Superintendent-President Reagan F. Romali. "This program will not only provide our community the skills they need for jobs that are in high demand, but we will also help employers like Quinn to meet their workforce needs with highly-skilled employees."
Quinn is a major distributor for Caterpillar equipment known for its successful "ThinkBig" apprenticeship program, which combines college-level courses with on-the-job training at Quinn Company.
"Quinn Caterpillar is excited to be a part of the pre-apprenticeship program at Long Beach City College and we look forward to supporting the program in the future," said Tom Yeaglin, Quinn Caterpillar Manager for Training and Development.
Graduates of LBCC's pre-apprenticeship training will be considered for the "ThinkBig" program or possible placement with other industry partners. In addition to entry into "ThinkBig," graduates will be eligible to receive job placement assistance with other employer partners, such as SA Recycling, in the heavy-duty diesel for construction and off-road equipment, recycling and construction industries.
Applicants are required to attend an orientation session, take a non-graded pre-screening test and go through two rounds of interviews. A total of 15 people will be selected to participate in the first of four classes.
For more details and more information, please check out our Job Training programs or contact Workforce Development.
---
About Long Beach City College
Long Beach City College consists of two campuses with an enrollment of over 25,000 students each semester and serves the cities of Long Beach, Lakewood, Signal Hill, and Avalon. LBCC promotes equitable student learning and achievement, academic excellence, and workforce development by delivering high quality educational programs and support services to our diverse communities. Visit www.LBCC.edu for more information about Long Beach City College.
MEDIA CONTACT
Stacey Toda
LBCC Associate Director
Communications & Community Engagement
(562) 938-4004