LBCCD Trustees Announce New Superintendent-President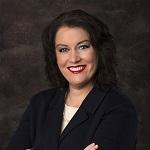 Long Beach Community College District Board of Trustees announced Dr. Reagan Romali as the final candidate for Superintendent-President during the regular monthly Board of Trustees meeting tonight (March 28). The vote to finalize the appointment of Romali as Long Beach City College's new Superintendent-President will take place at the next Board of Trustees Meeting on April 25. It is anticipated that Romali will start her new leadership position at LBCC on May 15.
"We are pleased to welcome Dr. Romali to Long Beach City College," said Dr. Virginia Baxter, President of the LBCCD Board of Trustees. "She brings extensive leadership experience in education as well as her background as a faculty member to the Long Beach community. We look forward to the perspective and energy she brings to the college."
Romali comes to Long Beach City College from Harry S Truman College, one of the City Colleges of Chicago, where she has served as president since July 2011.
"I plan to continue the impressive work being done at Long Beach City College and to build on the successes the College has already achieved," Romali said. "I look forward to returning to Southern California and serving the students in the community."
Romali has held several senior leadership roles in Southern California prior to Truman College. She served as Vice President of Business Services at Moreno Valley College, where she led a team in helping the campus gain accredited college status in California. She also served as Vice President of Administrative Services at Los Angeles City College.
Romali also oversaw the launch of two Houston Community College District campuses in the Middle Eastern nation of Qatar. Additionally, she taught on an adjunct basis for more than 10 years.
Currently, Romali serves on the Board of Directors for Weiss Memorial Hospital of Tenet Healthcare and Uptown United. She is a past member of the Board of Directors for the Chicago Sinfonietta.
Romali holds a Ph.D. in Education from Walden University, an M.B.A. from the University of San Diego and a B.A. in English from Rutgers University.
She replaces Eloy Ortiz Oakley, who left LBCC in December to become Chancellor of the California Community College System.
After Oakley's departure, Baxter served as co-chair of the Superintendent-President Ad Hoc Committee along with LBCCD Trustee Jeff Kellogg. A 22-member President Search Committee was formed and included faculty, staff, student and community representatives.
"The Board is extremely indebted to the President Search Committee for dedicating significant time and effort to this process to find a new Superintendent-President for LBCC," Baxter said.
---
About Long Beach City College
Long Beach City College consists of two campuses with an enrollment of over 25,000 students each semester and serves the cities of Long Beach, Lakewood, Signal Hill, and Avalon. LBCC promotes equitable student learning and achievement, academic excellence, and workforce development by delivering high quality educational programs and support services to our diverse communities. Visit www.LBCC.edu for more information about Long Beach City College.
MEDIA CONTACT
Stacey Toda
LBCC Associate Director
Communications & Community Engagement
(562) 938-4004