The Long Beach College Promise (The Promise) was formed to solidify a seamless pathway to college and career for students. The Promise follows a timeline of collaboration dating back to the Long Beach Seamless Education Initiative in 1994. Based on the belief that there should be no barriers to college for any student, leaders in Long Beach Unified School District (LBUSD), Long Beach City College (LBCC), and California State University, Long Beach (CSULB) joined to form the initial Promise in 2008. This partnership expanded in 2014 to include the City of Long Beach and in 2018 welcomed its first industry partner, the Port of Long Beach. In addition to priority registration for members of the Long Beach College Promise, over the years partners within The Promise have collaborated to provide college tours for 4th and 5th graders, a middle school pledge, as well as a year of free tuition and priority registration for participating high school graduates.
In September 2018, the Promise elevated to "Promise 2.0," an effort that will transform the lives of students in the greater Long Beach Community.
Promise 2.0 offers a wide range of benefits. By attending LBCC, students have access to the Port of Long Beach and other industry partners and their vast internship and employment network.
LBUSD seniors who attend LBCC the fall semester immediately following their spring 2019 graduation also receive two years of free tuition at LBCC (students should demonstrate successful progress towards a certificate, degree, or transfer each term).
For LBUSD seniors who enroll at LBCC and are interested in transferring to CSULB, Promise 2.0 also offers the following enhanced benefits:
Dual advising under a "cohort" model from both LBCC Counselors and CSULB Academic Advisors.
Access to special events and a student ID card for both LBCC and CSULB.
Career exploration activities with both LBCC and CSULB.
Viking Advantage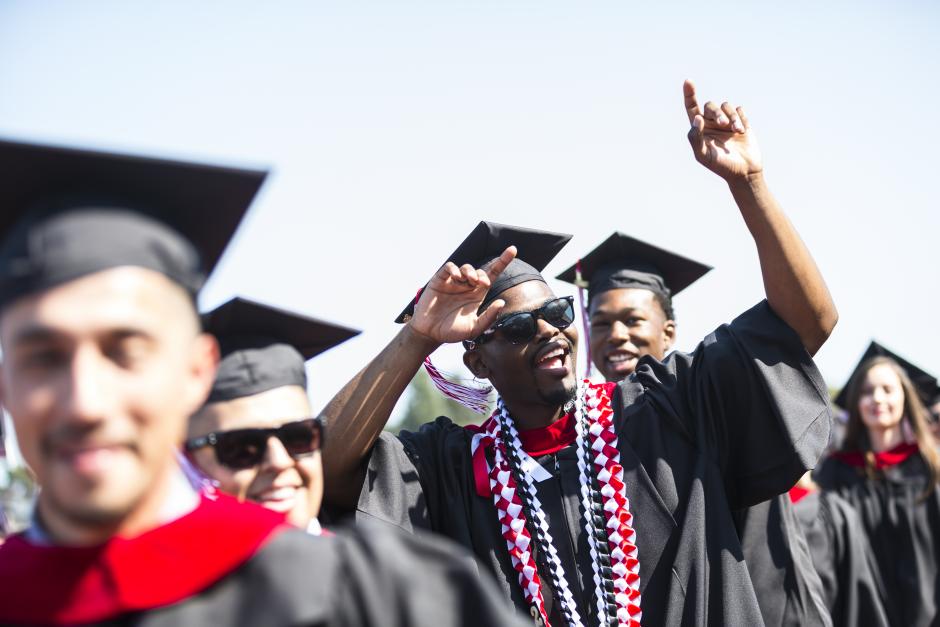 Viking Advantage First-Year Experience Program
Viking Advantage is a first-year experience program for any first-time college students enrolled in 12 or more units per semester. It focuses on offering transitional support for incoming students including a summer transition program, enrollment in a first-year college success course, and registration assistance. Viking Advantage is centered on removing obstacles so that students can achieve their academic goals. As a result, Viking Advantage students receive one year of free tuition, priority registration, and a Student Success Network to help them reach their academic goal.
Benefits of Viking Advantage:
First year tuition free at LBCC
Priority registration
Participate in the Viking Summer Voyage – a FREE two-week summer bridge program that will help you transition to LBCC
Access to a LBCC Student Success Network of academic coaches, mentors, and counselors who will support your student academic success
Enrollment in a first year college success course
Assistance during your second year at LBCC that will be focused on career development and mentoring
Eligibility for Viking Advantage
Students must:
Be first-time college students
Enroll in 12 units or more per semester
Apply to FAFSA or CA Dream Act
Complete the participation agreement
Long Beach College Promise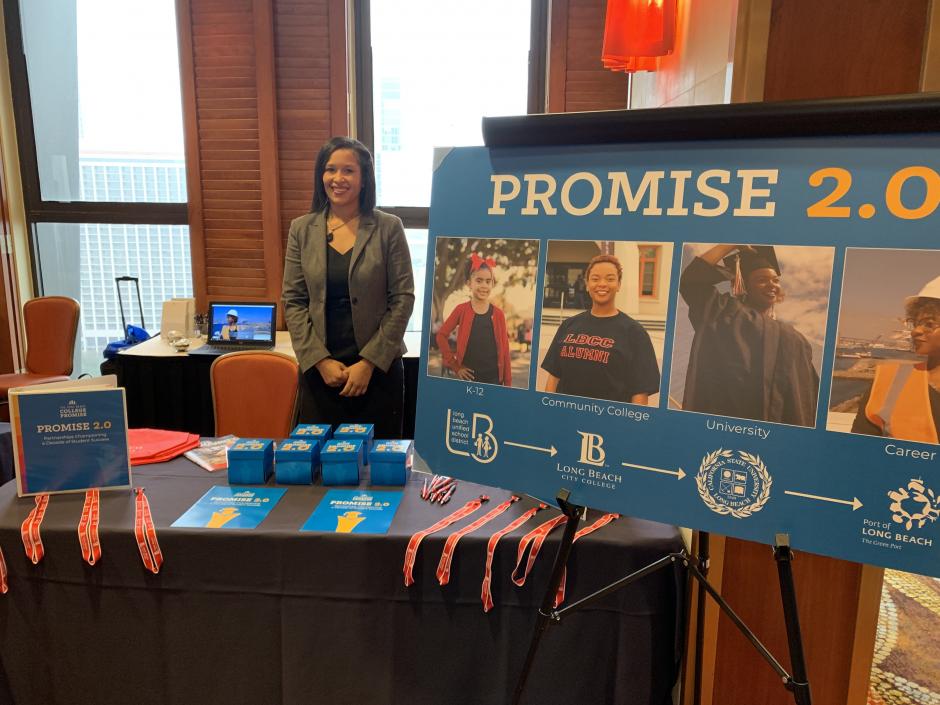 The Long Beach College Promise (LBCP) is an exclusive partnership for Long Beach Unified School District (LBUSD) students. To be eligible, students must enroll at LBCC directly following graduation from high school. In addition to the opportunities outlined for Viking Advantage, LBUSD students will also be eligible for 2 years of free tuition and the LBCP Promise 2.0.

As a Long Beach College Promise student, you would receive ALL of the benefits of the Viking Advantage program PLUS:
Two years of free tuition at LBCC
Eligibility for Promise 2.0
PROMISE 2.0
What is LBCP Promise 2.0?
It is a guaranteed transfer admission to California State University Long Beach (CSULB). It is available for the 10 majors only:
Psychology​
Communication Studies​
Business Administration (Finance, Accounting, Human Resource Management, Marketing, Info Systems, International Business)​
Criminal Justice​
English​
Mechanical & Aerospace Engineering​
Computer Engineering & Computer Science​
History​
Studio Art (All BA Options – Fiber, Metals & Wood, Ceramics, Drawing & Painting, Graphic Design, Illustration & Animation, Photography, Printmaking, Sculpture, Art Education)​
Liberal Studies, Education​
Promise 2.0 students will have access to:
Dual Advisement ​ from LBCC Counselors and CSULB Academic Advisors Goal Clarification and Career Exploration Opportunities
A "future student" CSULB ID card while attending LBCC.
- With the future student ID card student will gain: access to select CSULB Athletic events​, the CSULB library, and select student clubs and organizations
Eligibility for the Long Beach College Promise 2.0
Students must:
Be a LBUSD graduate​
Enroll at LBCC directly following graduation from high school
Be first-time college students
Enroll in at least 12 units at LBCC per semester
Apply to FAFSA or CA Dream Act
Complete the participation agreement
Additional Requirements for Promise 2.0:
Complete the Promise 2.0 student agreement
Take a prescriptive set of courses to transfer to CSULB
Meet all eligibility requirements for transfer to CSULB