College Day 2021
A Culture of Care at LBCC: Listen Believe Care Compassion

COLLEGE DAY RECEPTION
Thursday, Aug. 26, 3:00 pm – 5:00 pm
(Times have been updated)
Auditorium Quad, LAC
You're invited to stop by this optional event to connect with colleagues on campus before the Fall semester begins, in compliance with current health orders. Enjoy light refreshments and pick up a special care package to welcome you back!

Thank you to our generous sponsor the LBCC Foundation!
PLEASE RSVP BY AUG. 19
RSVP FOR THE RECEPTION & CARE PACKAGE
---
AGENDA
Morning Program
Friday, Aug. 27, 8:30 am – 10:35 am
Messages from Campus Leadership and Keynote Speaker Presentation. Click on the link on August 27 at 8:30 am to watch the opening morning program.
---
Keynote Speaker
Dr. Sumun L. Pendakur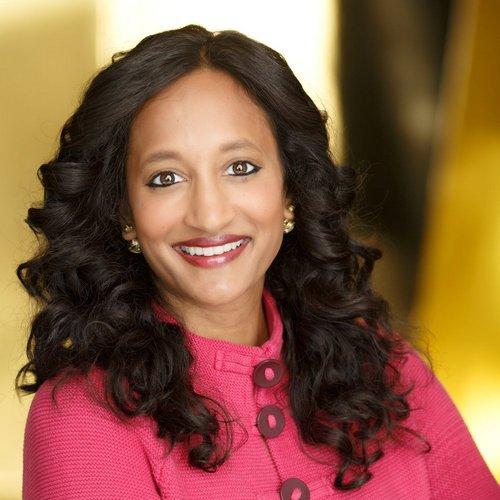 Dr. Sumun L. Pendakur (Sumi) believes that we have infinite capability to imagine and enact a more just, equitable, and compassionate world. Sumi is a scholar-practitioner, an activist-educator, a skilled facilitator, and a mom. With nearly 20 years in the field of higher education and a decade as a DEI speaker and trainer, Sumi's work and research focuses on helping campuses, corporations, non-profits, and other organizations build capacity for social justice and racial equity by empowering individuals at all levels to be transformational agents of change in their spheres of influence. Most recently, Sumi was the Chief Learning Officer and Director of the USC Equity Institutes at the USC Race and Equity Center, dedicated to advancing racial justice in higher education and other sectors. Prior to that position, Sumi held roles as the Assistant Vice President for Diversity and Inclusion at Harvey Mudd College, serving on the President's Cabinet and directing the Office of Institutional Diversity, and as the Director for USC Asian Pacific American Student Services.
Sumi received her doctorate in Higher Education Leadership, as well as the Dissertation of the Year award, for her study on institutional change agents, from the USC Rossier School of Education. Sumi is serving her second term on the Board of Directors for NADOHE, the National Association of Diversity Officers in Higher Education. She has served as Faculty Coach for the AAC&U's multi-year TIDES (Teaching to Increase Diversity and Equity in STEM) Institute. She is also the co-editor, with Dr. Shaun Harper and Dr. Stephen Quaye, of Student Engagement in Higher Education: Theoretical Perspectives and Practical Approaches for Diverse Populations (3rd edition) (2020). In 2019, she was named one of the top 35 women in higher education by Diverse: Issues in Higher Education magazine.
Sumi is the multilingual daughter of immigrants, was raised in the Midwest, and currently calls Los Angeles, CA, home. She is the wife of actor Sunil Malhotra, and proud mommy to Shashi Veer and Shama Shakti.
---
COLLEGE DAY SCHEDULE
Friday, Aug. 27
Time
Program
8:30 am – 10:35 am
Morning Program
Messages and updates from Campus Leadership

Keynote Speaker
Dr. Sumun L. Pendakur
10:35 am – 10:45 am
BREAK
10:45 am – 11:45 am
Constituent Group Meetings
Please check your email for Zoom links. If you have not received your email, please contact the following people.
11:45 – 12:15 pm
Lunch Break
Meeting rooms will be open for socializing
12:15 pm – 1:15 pm
School Division Meetings
These meetings are password protected. Please check your email or contact your school/division for the password.

Academic Affairs/Academic Services/
Institutional Effectiveness
Administrative and Business Services
Career Technical Education
Health & Kinesiology
Human Resources
Language Arts & Communication
Science, Engineering & Mathematics
Social Sciences & Arts
Student Services

1:15 pm – 1:25 pm
BREAK
1:25 pm – 2:25 pm
Department Meetings
These meetings are password protected. Please check your email or contact your department for the password.

Athletics
Kinesiology & Public Health
Business Admin/Economics
COS
Culinary Arts
Family & Consumer Studies Public Services
Child Development & Educational Studies
Trades & Industrial Tech
Counseling
Enrollment Services
Allied Health
Associate Degree Nursing
Vocational Nursing
Learning & Academic Resources
Library
English
ESL, ASL & Linguistics
Communication Studies
Foreign Language
Reading & Teacher Prep.
Life Science
Math & Engineering
Physical Science
History & Political Science
Social Sciences
Visual and Media Arts
Performing Arts
Student Affairs
Student Equity