Electrical Technology Registration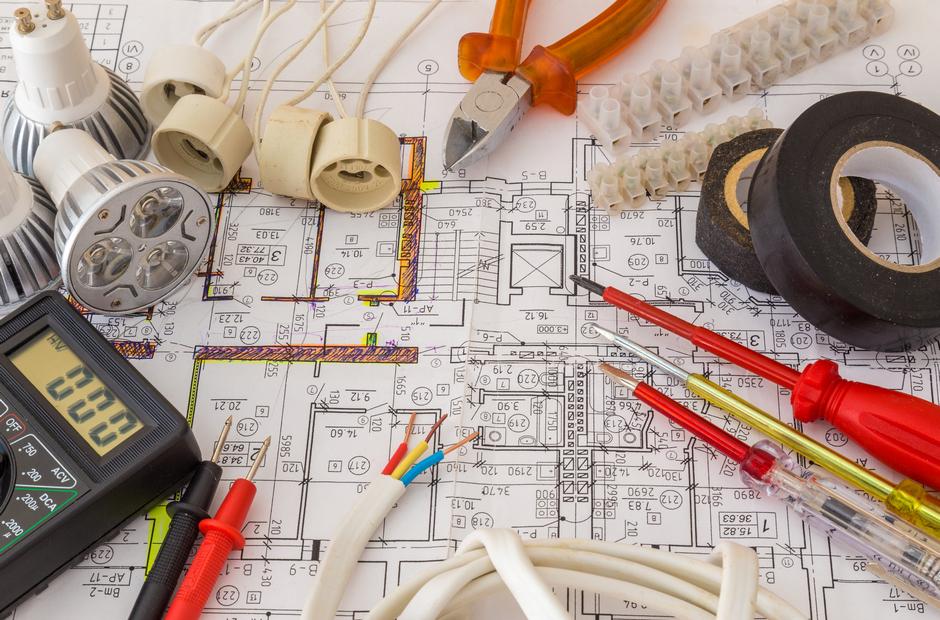 The Electrical Technology Program is approved by the California Apprenticeship Council. In order to work, students must maintain enrollment in a minimum of 150 hours of classes per year. This is the equivalent of two 3-hour classes per semester.
The program provides both day and evening classes to allow for full-time day work and part-time night school. First-time students to the Electrical Program are required to complete the steps below in order to register for electrical classes at Long Beach City College.
Note: Students must complete the Electrical Technology Orientation prior to registering for classes.
Enrollment Process
Step 1: Complete the Admissions Application
Fill out the CCCApply online application and follow the instructions carefully when creating your account. After applying, you will be sent an email with your LBCC Student ID number and instructions for creating your Viking Student Portal account on the LBCC website. Please note that the login information for CCCApply is different from the login information you create for the Viking Student Portal and will not work on the LBCC website. You must create a login for the Viking Student Portal in order to access all of the enrollment services.
If you wish to have classes from other colleges evaluated, please bring an official transcript to Admissions & Records. Evaluations can take up to one month to be completed, so be sure to start this process as early as possible.
Step 2: Complete the Online Orientation
Log into the Viking Student System and complete the online orientation and all the necessary steps to officially become an LBCC student.
Step 3: Attend an Electrical Technology Orientation
Students with college math should bring an unofficial copy of your transcripts so that you can substitute that class for ELECT 202 and possibly ELECT 225.
Step 4: Register for Classes
You can register for classes through the Viking Student System. Be sure to check online for your registration appointment and that all your prerequisites have been met. Returning students who did not attend the previous semester should verify that they are term activated for the current semester.
If you have a hold on your account, you must contact the department listed to clear the hold before you can register.
Step 5: Pay Your Fees
You can pay your enrollment fees through the Viking Student System or by visiting the Cashier's Office on either campus.
Orientation
No orientation dates are available at this time. Orientation Dates are subject to change each semester.
Certification Process
Students must be enrolled and attending classes to receive an enrollment verification letter that will be sent to the DAS for the electrical trainee number. The state considers a student an officially enrolled student based on the following course census dates.
Fall & Spring Semester, Week 4
Summer Semester, Week 3
Winter Semester, Week 2
After the census, the letters will be available to pick up in class – they will not be mailed under any circumstances. If any student drops the program, LBCC will notify the DAS the trainee number will be pulled. Students must attend 150 hours of classes per year to remain eligible for trainee status (a typical class is 54 hours per semester).
Electrician Certification & Electrical Trainees
Long Beach City College Electrical Program has been approved by the California Apprenticeship Council as Approved School Number 101 and provides certification for a general electrician, residential electrician, and fire-life safety technician.
All students must complete the Enrollment Process and the following steps:
Complete the Electrical Trainee Verification Request Form that is provided in class and return it to Stuart Hively or Tedde Titus in QQ-207.
After the completion of the census date (approx. 4 weeks), you will be provided with a verification letter which can be picked up in QQ-207.
Mail the letter, the completed Electrician Trainee Application, and the associated fees to the address on the application.
If you drop the class or do not continue your enrollment the following semester, the DAS will be notified and your trainee card will be revoked.
Electrician Continuing Education
All ELECT and CISCO classes listed apply to DAS Electrician Trainee education requirements and continuing education requirements for Electrician Certification.
Students transferring from other programs
Many students inquire about transferring from other private or community college electrical programs. In many cases, credit can be given for community college classes. Credit by exam is available for the entry-level electrical classes for those who attended a private training program. This will be covered in the orientation process.