Program Resources
Fashion Club, Work Experience & Learning Resources
We are here to help you succeed in pursuing your academic goals. Check out all the valuable resources and learning support available for LBCC students.
Fashion Network Club
---
Club Mission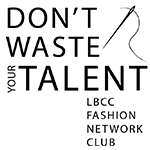 The Fashion Network club is a LBCC club that invites students to get to know each other because they are the future of the fashion industry. Some fashion network club activities include going on field trips to fashion related museum exhibits and inviting fashion industry experts and alumni to speak to club members about their careers. The club has also taken fashion tours of cities in Europe, NYC, and San Francisco. One of our most important responsibilities is to sponsor a biennial LBCC fashion event that showcases the work of our talented fashion program students.
Club Information
Fashion network club activities include going on field trips to fashion related museum exhibits and to the open house at the Apparel Merchandising and Management (AMM) Program at Cal Poly Pomona.
In the past the fashion network has traveled to Europe to participate in educational tours that included visits to perfume manufacturer in Paris and a silk tie manufacturer in Rome. The trip included stays in Paris, Nice, and Cannes in France, Florence, Rome and Como Italy, and Lucerne Switzerland.
Fashion network club students have also attended the Magic trade show in Las Vegas. Magic is the world's largest apparel and accessories trade show.
The Fashion network club recently traveled for a 5-day tour of New York City over spring break 2019. Cover New York provides educational tours for career-oriented students with unique behind-the-scenes insights of the New York fashion industry. We visited the following companies and listened to guest speakers in a variety of fashion related careers. We also attended "WICKED" at the GERSHWIN THEATRE.
The Fashion Network Club also invites fashion industry experts and alumni to speak to club members about their careers. One of our most important responsibilities is to sponsor a biennial LBCC fashion show or fashion event that showcases the work of our talented fashion program students and to conduct a press shoot that generates photographs for event marketing materials and student portfolios. Please see below some of our associated industry experts.
RLL RALPH LAUREN – The RRL stores bring a revitalized line of rugged and timeless clothes, inspired by an eclectic series of vintage pieces to the Polo Ralph Lauren lifestyle brand.
TUSK – Tusk began as a small leather goods company selling to boutiques and fine department store, featuring well-crafted accessories for women, men and travel.
WGSN – is trend service with world-wide offices with a global team of +200 in the Americas, Asia and Europe, covering trends, runways, fashion weeks, trade shows and market weeks.
MEDUSA'S HEIRLOOMS – Known for their fabulous hair accessories: barrettes, ponies, jaws, headbands in styles from deco to modern, Medusa's Heirlooms are featured at Saks, Anna Sui, Holt-Renfrew and hip stores worldwide.
3×1 – Scott Morrison launched 3×1, the NYC-based clothing and accessories brand in 2011. The name comes from the 3×1 right-hand twill weaving technique and the label's status as the third denim collection founded by Morrison. The company uses premium denim, other fine fabrics, hand-enameled buttons and custom-made zippers to create luxury jeans with bespoke details.
DANNIJO – Created in 2008 by sisters Danielle Snyder and Jodie Snyder Morel, Dannijo designs and manufactures their limited-edition collections in New York City. Today, the jewelry collection is sold at select stores worldwide including Net-A-Porter, Bergdorf Goodman, Neiman Marcus, Shopbop and Liberty.
ANTHROPOLOGIE FLAGSHIP STORE – a true lifestyle-store featuring women's apparel and accessories, shoes, intimates, home furnishings, beauty and gifts. We met the in-store visual team responsible for the amazing windows, unique to each store.
RENT-THE-RUNWAY – Their business model is constantly changing with technology: from humble beginnings as a way to rent something for a special occasion to include memberships and subscriptions with thousands of designer partnerships.
GAP – Concepts are launched, merchandising plans are defined, sketches turned into prototypes.
Work Experience class
---
Course Number
Course Offering
Units
FD271WE
Work Experience
Fall Semester
1-4 Units
Course Descriptions
Students learn and gain on-the-job experience in the fashion field. Learning objectives are established collaboratively by the student, supervisor, and instructor.
A minimum of sixty (60) hours of non-paid work or seventy-five (75) hours of paid work during the semester are required for each unit of credit. Students may earn from 1 to 4 units credit.
*Note: Transfer limitations
Qualification for Enrollment: Students enrolled in Fashion Work Experience must be enrolled in the LBCC Fashion program and must have either:
Completed at least 1/3 of the units required in the program.
OR
Be concurrently enrolled in a class in the Fashion program.
How to Enroll
Contact the instructor to verify requisites and qualifications. Once qualifications are verified you will receive a permission number to enroll in the class. An initial meeting will be scheduled to review your area of interest in the fashion industry, an exploration of available positions, and an orientation for the Work Experience Course.
Some Work Experience (internship) positions may include:
Assistant Retail Buyer
Design Assistant
Technical Design Assistant
Production Intern
Product Development Intern
Wardrobe Assistant (tv/fim)
Visual Merchandising Assistant
Assistant Swimwear Designer
Stylist Assistant
….and many more!
Scholarships
---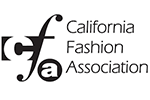 The California Fashion Association (CFA) was organized in 1995, as a non-profit public benefit 501(c)(6) Corporation. The CFA has now been the association for the apparel and textile community for 20 years. LBCC Fashion student, Becky Annella at the awards banquet for CFA awards. Becky was awarded $2,000 in scholarship and two Fashion Star trophies. She won the MAGIC and Fifteen Twenty Scholarships.
2019 CALIFORNIA FASHION FOUNDATION SCHOLARSHIP COMPETITION
Scholarship Competition Timeline

Thursday, April 11th

Deadline for Student Submissions to the California Fashion Foundation

Monday, April 22nd

The CFF Winner Announcements

Monday, April 29th

Deadline for student garment displays to be received by the CFF

Thursday, May 2nd

Scholarship Luncheon at the California Market Center in L.A.
Rules for participating schools
Participating schools select from any student who wishes to submit their previous fashion design efforts.
The first round of judging is done by your school's department chair. Your school chooses your own 3 finalists.
Applications, from the 3 finalists, with photos of the actual garments, are sent to the California Fashion Foundation. At this point, no actual garments need to be sent: (i) only clear photos, (ii) the power point presentation, and (iii) the completed student application. We only need the information of the 3 finalists chosen.
STUDENT SUBMISSIONS should be sent to: info@calfashion.org
The CALIFORNIA FASHION FOUNDATION judging committee will choose 1 winner from the 3 chosen finalists. You will be notified as to the CFF judge's choice. The winner from your school must send the actual garment to be displayed at the luncheon by the date below.
The winner from your school will receive a scholarship reward; perhaps more than one.
Garment Delivery Instructions
Please bring the following items for display:
All items showcased within your design presentation; covered and on hangers.
Optional: Accessories for your display to add for presentation purposes
The garments are to be delivered to the Fashion Theater (lobby level) of the California Market Center on Tuesday, April 30th between 10:30am-12:30pm for set-up and display purposes. Someone will be there to greet you to collect your garments.
If there is an issue on the day of drop off, please call Sarah at: (253) 880-2333
Please have them hand-delivered. You may bring your own form(s) and set-up if you prefer.
Be sure to contact Sarah at sarah@calfashion.org in advance to make arrangements.
If you have any questions, please contact our office (213) 688-6288
Address:
110 East 9th Street, Fashion Theater (lobby Level)
Los Angeles, CA 90071
Attn: Sarah Johnson
Nike Apprenticeship
---
Nike DIVERSITY BY DESIGN PROGRAM OVERVIEW
The development of a six month Footwear and Apparel Design Apprentice Program
focusing on mentorship and development for the students. For the first cohort, we will
start with 12 students from community colleges in Los Angeles in partnership with the
LA Area Chamber of Commerce that facilitates skills training and professional
development for community college students.
A total of (12) apprentices will be selected for the Nike Diversity by Design Apprenticeship Program.
(4) Apparel Design
(4) Footwear Design
(4) Graphic Design
Apprentices will have instruction-led curriculum, project work with various departments and access to multiple team and industry mentors. For more information, please see Diversity X Design Brief.
MINIMUM QUALIFICATIONS
Must be creative with a passion for design
Must be 18 years of age or older
Alignment with Nike's mission, values and voice. Learn more at www.nike.com
Must have examples of your creative content (including, but not limited to, images, sketches, videos, graphics, typography, web projects, etc.)
Excellent communication skills and enthusiasm
PREFERRED QUALIFICATIONS
Relevant coursework or certifications in design, graphic design, fashion design, visual communications, fashion merchandising or digital media creation.
Experience with Adobe Creative Cloud a plus, including Photoshop, Illustrator or InDesign.
Nike worked in conjunction with the Los Angeles area Chamber of Commerce to create the NIKE DIVERSITY X DESIGN apprenticeships program that began in Sept. 2018. The apprenticeship program was started to create diversity in the talent hired by Nike. They are focused on giving people of color an opportunity.
Nike made presentations between June and September at the three participating colleges; LBCC, LATTC and Santa Monica City College to explain the process and opportunity to students and alumni.
150 students applied and submitted portfolios for the opportunity to compete for 12 apprenticeships. Nike narrowed the field to 50 students that were invited to participate in a Nike Creative Combine and Mixer in LA. The 50 students were given briefings (I have attached the ppt. sent to the four students that were selected from LBCC.) The students were asked to submit their own concepts for the next generation of Nike innovation. They were instructed to respond to briefs covering Footwear, Apparel, Color & Material and Graphic design. The students researched and prepared their creative thoughts and inspiration ahead of the workshop. On the day of the creative combine students attended four creative workstations and were given the opportunity to show how they would turn inspirational designs into reality. Students were asked to present their favorite design concepts to a panel of experts on the Nike design team.
12 apprentices were chosen and started their apprenticeships on Jan. 7, 2019.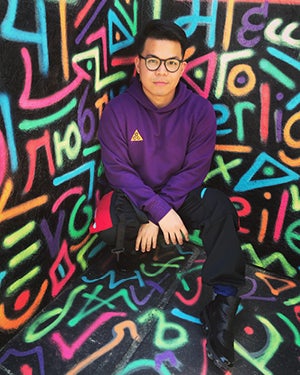 Patrick Rivera was selected from Long Beach City College for a 6 month paid apprenticeship (all expenses paid: moving, living, etc.) The student apprentices were first sent to Pensole Academy for a 3 week training session. Pensole Academy in Portland is a private institution specializing in athletic footwear and functional active apparel. Corporations such as Nike, Adidas, Sketchers, etc. sponsor students and industry professionals to be trained at Pensole Academy for positions within their corporations.

Patrick was assigned to the Nike Kids division. He was given the title of Junior designer and has been assigned design projects. Much of his work is completed using Adobe Illustrator. He will have 2 of his designs in the upcoming Spring 2020 and Fall 2020 Nike kids lines.

La'trice White was selected from Long Beach City College to attend a 12 week Pensole Academy training session. Nike sponsored the Pensole Academy scholarship valued at $20,000.
The 12 apprentices will present their final projects on June 18 at the Nike corporate offices in Portland, Oregon. There is a possibility of employment for the apprentices at Nike after the apprenticeships are completed.
The NIKE DIVERSITY X DESIGN apprenticeships program is to be continued and LBCC is waiting for further instructions regarding the application submission process for the next class.