Tutoring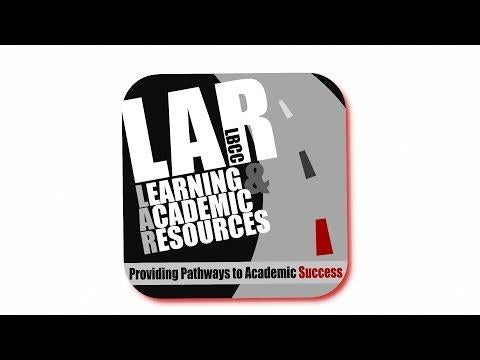 Confused about one of your classes? Need a little extra help? Want to take your understanding to the next level, or just need a great place to study? LAR Tutoring is free for all students taking at least one class at LBCC. 
Tutoring is offered at both campuses for a variety of subjects, including math, accounting, economics, physics, geology, chemistry, biology, anatomy, physiology, philosophy, psychology, and foreign languages (including Spanish, Japanese and German) and much more! Don't see your class subject listed?  Come talk to us.  We may still be able to help!
Our tutors are students who have at least a 3.0 GPA in the courses for which they tutor. Appointments are thirty minutes long, individual and group sessions are available, and drop-ins are welcome.
LAC Tutoring Schedule, Fall 2017
PCC Tutoring Schedule, Fall 2017
Ideas for help when tutoring isn't available
Speak with the front desk assistant.  We may be able to refer you to other services that may be available.
Take advantage of your professor's office hours.  Meet with your professor to ask questions about notes, lectures and other course content material.
Check out free resources online such as Khan Academy, Brilliant.org, the Education Channel of YouTube, or Google for Education.
Start your own study group with fellow students in your class.
Check to see if Supplemental Instruction is available for your class. 
If you are struggling due to test anxiety, difficulty with textbook reading or note taking, check out the resources available on the MDSC page 
Check out these tutoring training tutorials from Tutor Lingo.  Topics that may be helpful to you include: Developing Critical Thinking Skills, Learning Theories and Study Skills.