Job Interest Card
Subscribe to our job board
Step 1:
Visit LBCC Careers and click on EXPLORE AVAILABLE JOBS.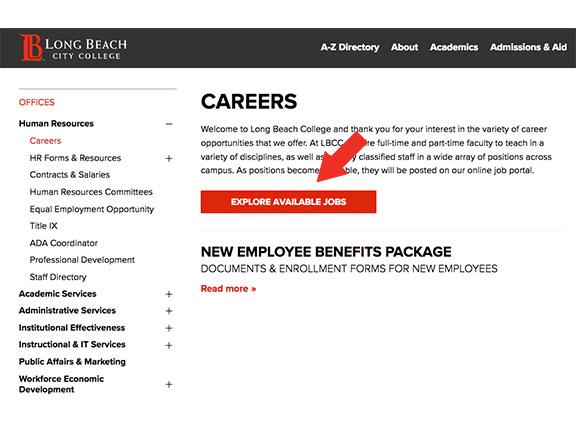 Step 2:
Click on the dropdown menu in the top left corner of the Career Opportunities page. Then, select Job Interest Cards.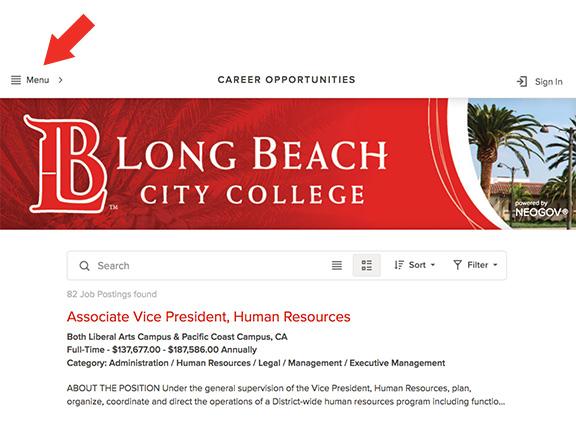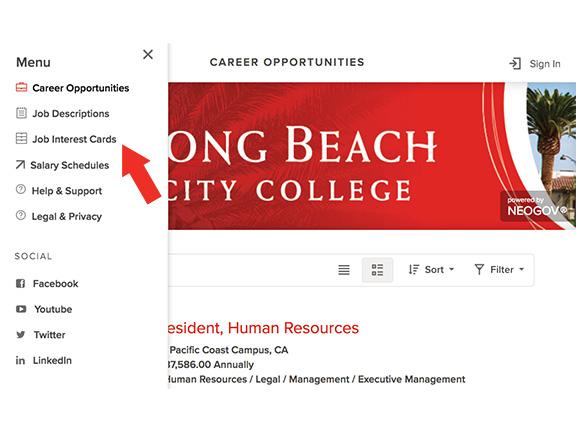 Step 3:
Place a check in the box next to each job category for which you would like to receive email notifications, then click Subscribe.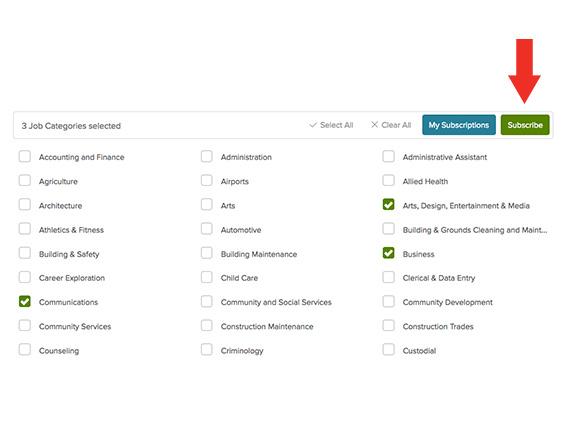 Step 4:
Fill out each information field, and then click the Submit.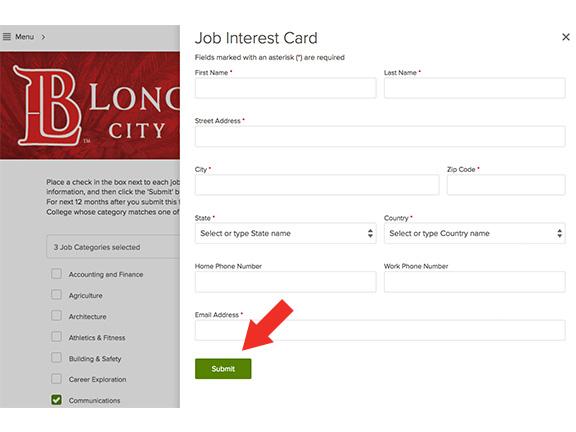 Step 5:
To view job categories you are currently subscribed to, click My Subscriptions in Job Interest Card, and type in your email. You will receive an email with a link to see your subscriptions.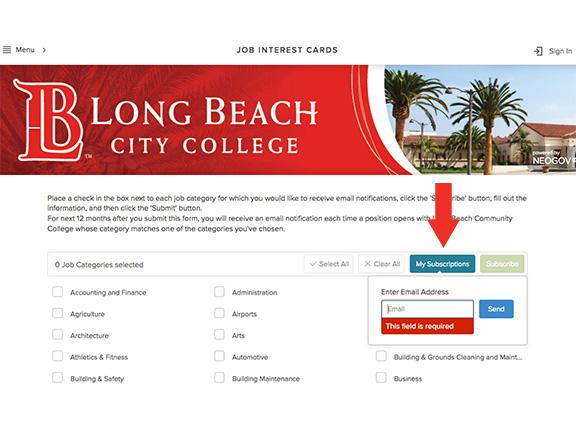 After you submit the job interest card, for the next 12 months, you will receive an email notification each time long beach city college opens a position whose category matches one of the job categories you've chosen.
Questions? Please contact the Human Resources department.