Leadership Team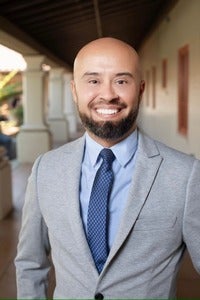 Dr. Mike Muñoz is Long Beach City College's Vice President of Student Services. He provides executive leadership to LBCC's Admissions and Records, Financial Aid, Counseling, Student Health and Psychological Services, Student Life, Athletics, EOP&S, Guardian Scholars, Cal WORKS, Veterans Resource Center, TRIO GO and Upward Bound, Student Equity, and Welcome Center. He was appointed in 2018. LBCC serves more than 25,000 students at two campuses.
Dr. Muñoz is a product of the California Community College system. He attended Fullerton College before transferring to the University of California, Irvine (UCI), where he received his bachelor's degree in Psychology and Social Behavior. He received his master's degree in Counseling from California State University, Long Beach, and his Ed.D, with a specialization in community college leadership, from California State University, Long Beach (CSULB). Dr. Muñoz has spent his career in roles that advance access, equity, and opportunity for students of color and underserved students.
His recent honors and recognitions include Outstanding Faculty Member in 2019 from USC's Rossier Student Organization, the Dr. Cynthia S. Johnson Award in 2018 from CSU Long Beach for his contributions to higher education through exceptional student mentoring, Future Leaders of America Alumni Award in 2017, and was featured as a prominent Hispanic Leader in Higher Education by Diverse Issues in Higher Ed in 2017.
Dr. Mike Muñoz, VP Student Services
Vice President, Student Services
mmunoz@lbcc.edu
---
Deans & Directors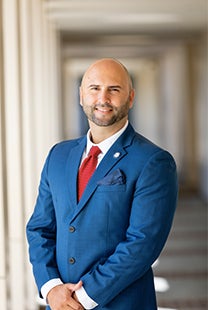 Dr. Nohel Corral
Dean, Counseling & Support Services
ncorral@lbcc.edu
Areas of responsibility: Articulation, Counseling, Career Development Center, DSPS, Transfer Center, TRIO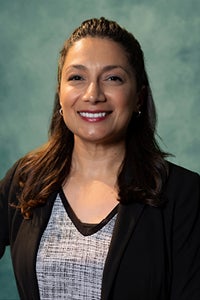 Sonia De La Torre
Interim Dean, Student Equity
sdelatorre@lbcc.edu
Areas of responsibility: Dual Enrollment, First-Year Programs, Matriculation, Upward Bound, Student Equity, Welcome Center, EOPS/CARE, Guardian Scholars, Justice Scholars, NextUP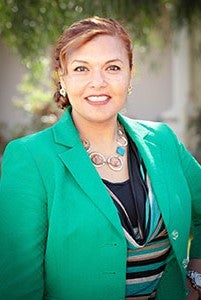 Yvonne Gutierrez-Sandoval
Interim Dean, Enrollment Services
ygutierrez@lbcc.edu
Areas of responsibility: Admissions & Records, Call Center, Financial Aid, International Students, Scholarships, and Veteran Services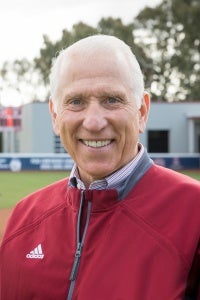 Dr. Bill Husak
Interim Athletic Director
whusak@lbcc.edu
Areas of responsibility: Athletics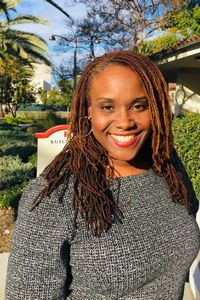 Dr. Alisia Kirkwood
Dean, Student Affairs
akirkwood@lbcc.edu
Areas of responsibility: ASB, Basic Needs, Student Conduct, Student Health Services, and Student Life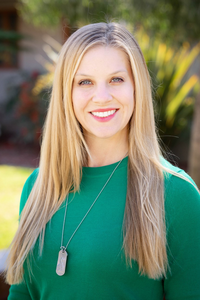 Lauren Zale
Executive Assistant, Student Services
lzale@lbcc.edu
Areas of responsibility: Assistant to the VP of Student Services