Antonio Ruiz
Journalism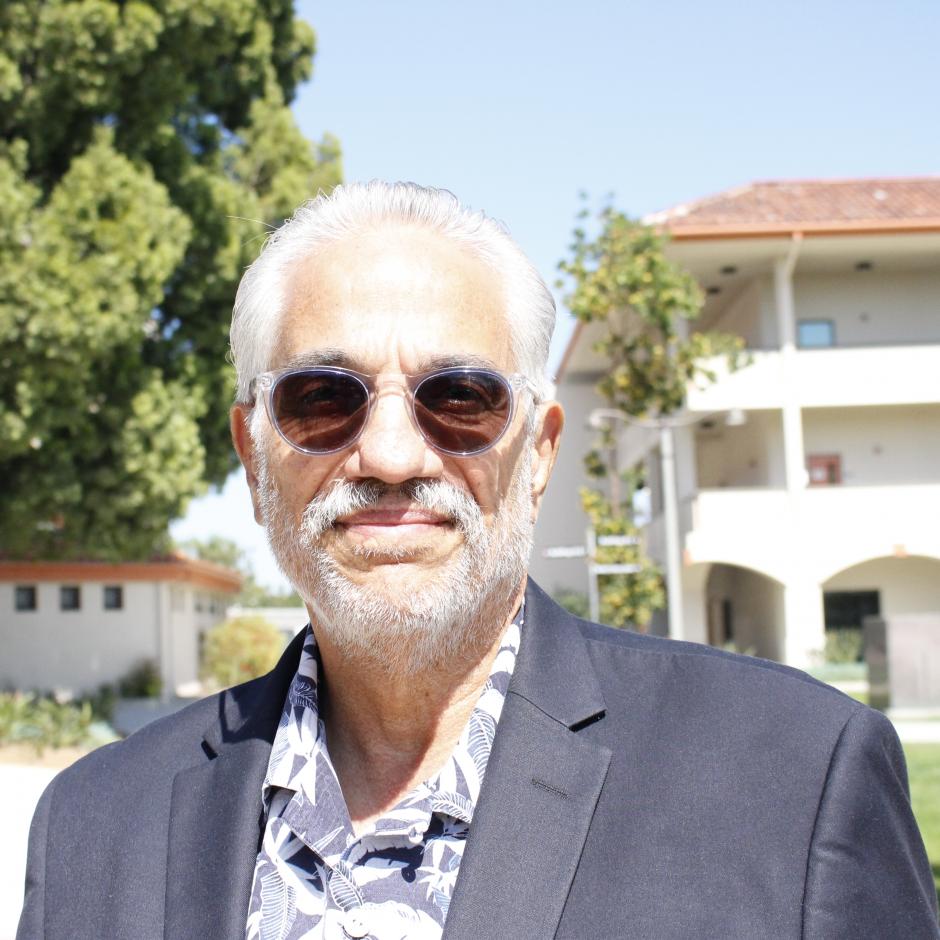 NAME:
Antonio Ruiz
AGE:
69
HOMETOWN:
Bronx, NY
MAJOR:
Journalism
LBCC ORGANIZATIONS, CLUBS OR SPORTS AFFILIATIONS:
Honor Society
Q: HOW LONG HAVE YOU ATTENDED LBCC?
A: Since Fall 2016.
Q: WHY DID YOU DECIDE TO ATTEND LBCC?
A: I'd been wanting to complete my degree for 45 years. I attended an orientation for the College out of curiousity and it hit me, this was going to be the best and probably last chance I had to get that degree.
Q: WHAT WERE YOUR EXPECTATIONS WHEN COMING TO LBCC?
A: I was nervous. It had been 45 years since I had been in an academic setting as a student. I knew I was going to be in classes where not only was I older than the other students but also the professors. Transforming from a working professional to a student was going to be challenging but I was excited about the prospects.
Q: WHAT DOES LBCC MEAN TO YOU?
A: It is another chance and a path to a goal, the ever elusive degree. This is my fourth attempt at completing college. I've surprised myself about school and my grades. I'm at a 4.0 GPA and I am surprising myself at what I can do when I put my mind to it. LBCC offers me a platform and an environment to succeed. From my professors to my advisor to my fellow students, I have felt welcomed, challenged, and supported.
Q: WHO IS YOUR ROLE MODEL?
A: Not sure, in my case, "role model" is the right word. I've been very fortunate to have had countless mentors, co-workers, and collaborators over the more than 45 years of my work career. That doesn't even count my parents, teachers, and friends. From the South Bronx to Washington, D.C. to Hartford, Connecticut back to D.C. to Los Angeles to Long Beach, I've been challenged to learn and experience life to the fullest.
Q: WHAT IS YOUR BIGGEST PASSION?
A: I like to say to people that "Eat Life like you're starving. You may feel full at the end of the day but damn, did it taste good."
Q: IN WHAT WAY HAVE YOU MADE AN IMPACT AT LBCC?
A: Wow, I think that would be presumptuous of me. I like to think that I was an actively engaged student in all my classes and that I learned as much from everyone in the classes as I hope they learned something from my engagement.
Q: HOW HAS LBCC SHAPED YOU INTO YOUR BEST SELF?
A: It has made me more curious and starving for more.
Q: WHAT ADVICE WOULD YOU HAVE FOR NEW LBCC STUDENTS?
A: Set goals. Enroll in LEARN 11 to learn how to study. Organize yourself. Don't be afraid to ask questions and seek help when you need it. And be engaged in all your classes. Only your future depends on it.
Q: IF THERE IS ONE THING LBCC HAS TAUGHT YOU, WHAT WOULD IT BE?
A: I'm glad I waited 45 years. I'm not sure I could have taken this as serious as I do now. It's the motivation of my age and the experience of my life that brings me to this moment.
Q: WHAT ARE YOUR PROFESSIONAL GOALS?
A: To make it to 75 years old. We'll see after that.
Q: WHAT DO YOU PLAN TO DO AFTER YOU LEAVE LBCC?
A: I plan to transfer to CSULB for my degree in Journalism. That may take me another 4-5 years. I'll be either 74 or 75 years old. That's as far as I want to plan at the moment.