Employee Training
Training today's workforce for the demands of tomorrow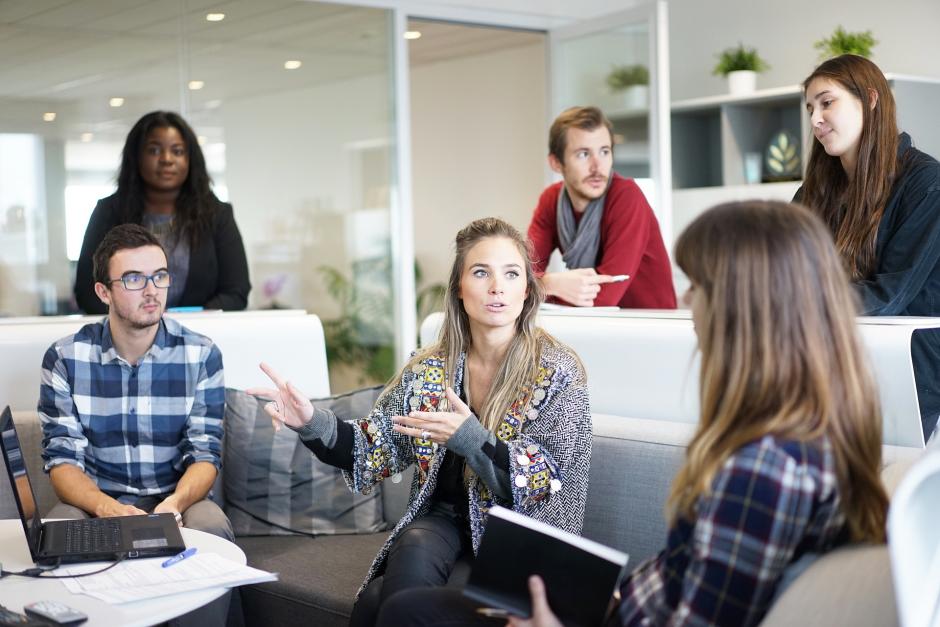 Employers can register their employees for an open enrollment course. We can also offer customized training on-site at a business location (locally, regionally, or nationally) or host training at Long Beach City College that is open only to your employees.
Our faculty creates programs that retrain incumbent workers for enhanced skills in green technologies, logistics, security, small business development and more. Browse our programs or give us a call today to see how we can best serve you.
Clean Fuels and Transportation:
Advanced Transportation Technologies and Energy Center (ATTEc)
The Advanced Transportation Technology Center offers classes in alternative fuels such as Compressed Natural Gas, Liquified Natural Gas and Propane. Classes are also offered in Automotive Technologies such as Hydrogen Fuels Cells, Hybrids and Electric Vehicles.
Alternative and Renewable Fuels and Vehicle Technologies
The goal of the Alternative and Renewable Fuel and Vehicle Technologies Project is to provide training for people who are already employed but are ready to move up in their careers (also called "incumbent workers").
Our training gives people the skills they need for advancement and mobility within the clean transportation industry sector including Gaseous Fuels, Electric Hybrids and All Electric Vehicles.
We train in advanced transportation technology (gaseous fuels (CNG/LNG) and electric vehicles) and maintenance and training on emerging clean transportation technologies.
Skyline Green Innovation Challenge Grant – Electric Vehicle
The Skyline Green Innovation Challenge Grant initiative will develop career pathways and industry-recognized certifications for incumbent and entry-level hybrid electric/all electric alternative fuel repair technicians. Long Beach City College will focus on medium and heavy-duty vehicles.
Our goal is to develop a demonstration project and implement it at three community colleges across California: Skyline College, Contra Costa College and Long Beach City College.
Logistics and Security:
Supply Chain Logistics
Long Beach City College has partnered with three of Southern California's leading community colleges to bring workforce development training into local industries that service the logistics corridor stretching from our ports to the inland empire.
Working together, the Southern California Logistics Technology Collaborative supports this critical and growing labor force by offering certificate programs that quickly build the vocational skills necessary to enter, survive, and advance in this highly competitive field.
Our training programs include entry and mid-level courses in warehouse and distribution center supply chain logistics, OSHA job-site safety and hazardous materials handling, forklift operation, RFID in inventory control and access security, natural gas fuel system maintenance in heavy-duty trucking and transportation, and Homeland Security.
Class schedules are designed to minimize employee downtime as well as quickly train workers seeking a new career in these exciting industries. Program graduates earn industry-recognized and nationally portable certifications, college credit, and a pathway of continuing education towards an advanced degree.
Grant-Funded Training Programs
Logistics / Warehouse
Introduction to Supply Chain Logistics
Intermediate Supply Chain Logistics
Forklift Operation & Safety
OSHA-30 General Safety
Alternative Fuels (CNG/LNG)
CNG Cylinder Safety Inspection
Cummins INSITE for CNG/LNG
Cummins 8.9L ISL-G Fuel System
Westport GX Fuel System
RFID & Physical Security
Introduction to Homeland Security
Intelligence Analysis & Security Management
Transportation & Border Security
RFID & Physical Security
RFID & Cyber Security / Information Security Assurance
In February 2009, the Port of Long Beach opened a state-of-the-art regional Command and Control Center for port security. This $21 million center is designed to provide the highest level of security oversight for port operations in a computerized, cyber-secure environment, and serves as a nerve center for local, state, and federal officials to monitor $369 billion of cargo movements across 3,200 acres.
This RFID & Cyber Security Technician program addresses the lack of qualified entry-level security technicians able to take advantage of exciting career pathways like those offered at the Port.
Incorporating access control, surveillance, RFID tracking, and cybersecurity, the program equips graduates with the technical, practical, and hands-on experience desired by industry leaders like the Port of Long Beach, where "security technician" can be the start of a career path that leads to security analyst, supervisor, project manager, and lead project manager.
Professional Development:
Center for Training and Professional Development
The Center for Training and Professional Development is uniquely positioned to bring you a variety of career development choices. We respond to the business training and development needs of our community.
Companies and industries can use our cost-effective solutions and customized, on-site training to increase the effectiveness and productivity of employees.
We provide:
Basic Skills Training
Customer Service Skills Training
English Language Skills Training
Communication Skills Training
Job Skills Assessments
In addition, we offer training for busy professionals and supervisors, helping them maintain the cutting edge skills needed in today's competitive, fast-paced workplace.
Castle Worldwide – exams include:
Associated Locksmiths of America (ALOA)
Board of Certification for the Athletic Trainer (BOC)
Board of Pharmacy Specialists (BPS)
American Council on Exercise (ACE)
California Council for Interior Design Certification (CCIDC)
National Interpreter Certification (NIC)
Rehabilitation Nursing Certification Board (RNCB)
Civil Engineering Certification, Inc. (CEC)
National Grants Management Association (NGMA)
National Retail Federation Foundation (NRFF)
Comira – exams include:
American Culinary Federation (ACF)
Board of Chiropractic Examiners (BCE)
California Association for Alcohol and Drug Educators (CAADE)
California Association of Addiction Recovery Resources (CAARR)
Commission on Dietetic Registration (CDR)
Emerson Network Power
Environmental Protection Agency
National Association of Electrical Distributors (NAED)
National Center for Aerospace & Transportation Technologies (NCATT)
National Certification Council for Activity Professionals (NCCAP)
National Coalition of Estheticians (NCEA)
Building Professionals Online Testing (Yardstick)
Kryterion – exams include:
American Council for Accredited Certification (ACAC)
American Institute of Certified Public Accountants (AICPA)
American Society of Plumbing Engineers (ASPE)
American Society for Training & Development (ASTD)
American Software Testing Qualifications Board (ASTQB)
Association of Business Process Management Professionals (ABPMP)
Construction Manager Certification Institute –CMAA (CMCI)
Council for Service Management Education (CSME)
Fabricators and Manufacturers Association (FMA)
Institute of Hazardous Materials Management (IHMM)
Refrigerating Engineers & Technicians Association (RETA)
Restaurant Facility Management (RFMA)
Salesforce (SF)