Flex Information
FPD Workshops & Form Information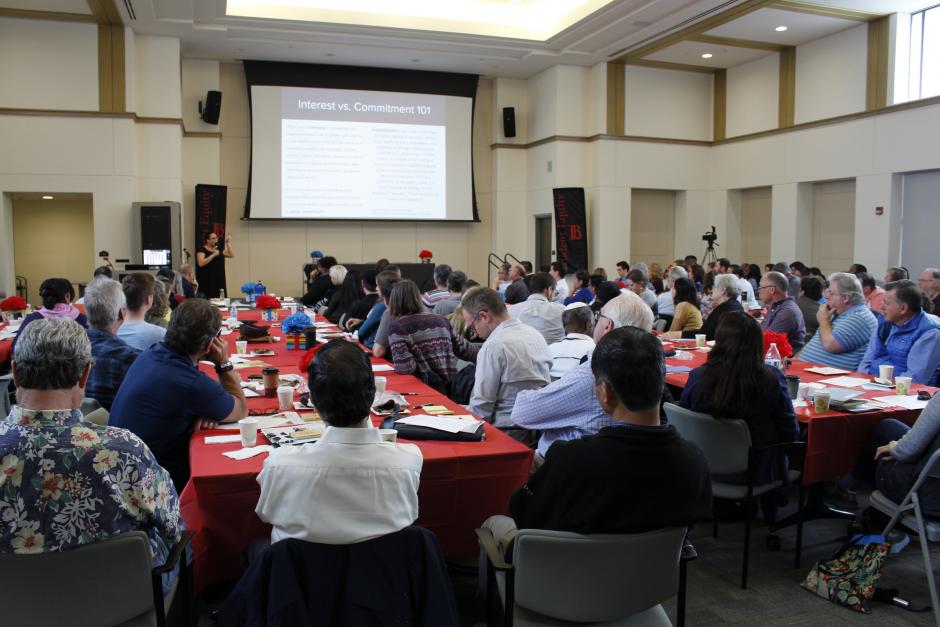 Faculty Professional Development does not organize workshops during the Fall Flex Day, as each department is required to hold 6 hours of department planning with their faculty.
If a department will not be including adjunct faculty in department planning, there are various activities adjuncts may complete for Flex credit. Please see the PT Flex Report Form for more information.
FALL - Sept. 26, 2019
FLOATING - Dec. 14, 2019
SPRING - Mar. 19, 2020
The college has three days in the college calendar that are devoted to faculty professional development. During these three days, classes are canceled and the entire day is devoted to professional development for faculty. Activities on these days include department planning in the fall and workshops on a wide variety of topics in the spring. In addition, faculty may choose to do independent projects or group projects (within their department or campus-wide). For the independent and group projects, faculty must submit a Flex Proposal to the Flex Subcommittee for approval. Each proposal is discussed by the committee to ensure it meets the criteria set out by the California Community College Chancellors Office.
This committee acts to ensure a coherent, focused, faculty development program and structure that encourages faculty ownership of faculty development efforts, encourages collegiality, and actively facilitates professional growth in a variety of areas. Our goal is to assist faculty in addressing individual professional development needs and increase resources for faculty development.
Current topics include a focus on providing opportunities to enhance instruction and student learning outcomes, promote student success, keep up with the contemporary demands of education and one's chosen field, revitalize and maintain enthusiasm for teaching, and support personal health and professional growth.
The Flex Subcommittee meets every other Tuesday to review Flex Proposals. Flex credit may be applied after an event/activity has occurred, pending approval from the committee. However, Flex credit can only be advertised at an event/activity if the organizer has already received approval from the committee. Activities that have been approved for Flex credit will have an official Flex Activity Sign-in Sheet. Event organizers must provide their own sign-in sheet if they plan to apply for Flex credit after the event has taken place, or if Flex credit is pending. Please read the instructions on each form thoroughly in order to avoid delays in processing.
Full-time Faculty Forms
FT Flex FAQs
FT Flex Annual Report Form
Part-Time Faculty Forms
PT Flex FAQs
PT Flex Semester Report Form
General Documents
Group Activity Proposal Form
Individual Activity Proposal Form
Individual Activity Verification Form – Please do not submit verification as a single form. Attach your Flex Report Form when submitting at the end of the semester.