Latinx Heritage Events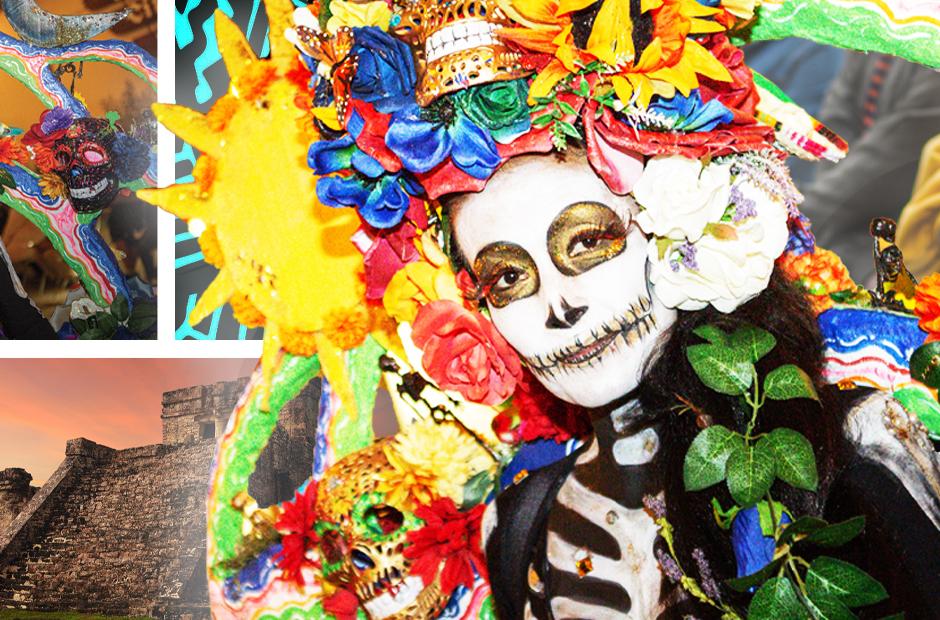 We celebrate Hispanic Heritage Month to recognize the achievements and contributions of Hispanic Americans who have inspired others to achieve success. Join LBCC in celebrating the Hispanic culture through a series of wonderful virtual events all throughout the month of September and October. All virtual events will either be hosted through Zoom or presented through our official Long Beach City College YouTube channel.
PLEASE NOTE: Some event days and times may be subject to change.
---
Viking Vault Cooking Show: VAMOS A COMER
Oct. 12, 4:00 pm – 4:30 pm
Join us for a LIVE cooking show! Student Equity & Basic Needs are collaborating to feature Latinx-inspired dishes using products distributed at the Viking Vault. Let's get creative at a low cost!
---
Salsa Lunchtime Dance Party
Oct. 14, 12:00 pm
A brief history of how Salsa came to be, followed by a dance lesson.
Traveling Through Latin American Heritage as a Student
October 14, 4:00 pm
Learn about Latin American heritage through photos from an LBCC student who has traveled through countries in Central and South America
Closing Event: How to Build and Sustain Community Through Mindful Intention – Magdalena Gomez
Oct. 15, 4:00 – 5:30 pm
The word "community" can take on diverse meanings depending upon each individual's experience and understanding. Community can be exclusive or inclusive. Let's come together and explore the possibilities of building and sustaining community across differences through the intersectionality of our shared humanity by exploring the connective power of Presence, Intention and Empathy Based Collaborative Ritual.
---
PAST EVENTS – THANK YOU FOR ATTENDING!
Latinx Heritage Month Opening Event
Sept. 15, 5:00 pm – 5:30 pm / Join us for a beautiful opening ceremony to kick off Latinx heritage month with a traditional blessing, welcome messages from dignitaries, poetry, and more. Come learn about all the great events planned for Latinx Heritage Month.
Mental Health en Nuestra Comunidad
Sept. 16, 11:00 am – 12:30 pm / Join us for a conversation about mental health in the Latinx community and hear from a student panel about their experiences on mental health and the stigma.
Chicano Art and the Legacy of Yolanda Lopez
Sept. 21, 4:30 pm – 6:00 pm / The Long Beach Museum of Latin American Art (MOLAA) hosts a conversation exploring Chicano Art, and the contributions of Yolanda Lopez.
The School-to-Prison Pipeline and Its Impact on Communities of Color. An Afro-Latina Perspective
Sept. 22, 2:00 pm – 3:00 pm / Join Dr. Natalie Hart in a discussion of her life experiences, her research, and the impacts of the school-to-prison pipeline on the Black and Brown community. Here we will dive into how our education system can guide, nurture, and cultivate the environments that foster academic success for our most vulnerable communities. We are a population that is often put "at-risk" of low expectations and lack of opportunities versus being set up for the successes other populations have the privilege to take advantage of daily. Our existence is resistance and with these practical tips, we can learn to dismantle a system that wasn't built for Black and Brown folks to succeed from its inception.
Convivir: Communities Within Us, Among Us, and Between Us – Video Release
Latinx Heritage Month is a time to celebrate the rich and diverse cultural heritage of the many people that comprise the Latinx community. This year's theme is Convivir: Communities WIthin Us, Among Us, and Between Us. Watch our video release as we share a bit about what this year's theme represents to the Latinx community.
Beyond the Box: The Complexities of Latinidad
Panel Discussion: Exploring the diversity of the Latinx identity. What you see is not always what you get.
Viking Vault Cooking Show: VAMOS A COMER
Join us for a LIVE cooking show! Student Equity & Basic Needs are collaborating to feature Latinx-inspired dishes using products distributed at the Viking Vault. Let's get creative at a low cost!
Why We Need Ethnic Studies: The History, Frameworks, Laws & Benefits of Culturally Relevant Pedagogies
Dr. Frank Perez will talk about the history of Ethnic Studies, our communities involved in the movement for these academic programs, current laws and policies around providing these courses, and the benefits these courses/pedagogies have for our gente.
Querida Latinx: Using Racial Microaffirmation to Recognize Us
Dr. Lindsay Perez Huber will discuss the concept of racial micro affirmations as a response to racial microaggressions. Racial Microaffirmations are the everyday strategies used by Latinxs and other Communities of Color to acknowledge and affirm each other's dignity and humanity, making us feel seen and valued.
The Rhythm of the Cosmos: Our Tonalmachiotl (Aztec Calendar)
A conversation with Mazatl (Eme 7) to rediscover the brilliance of Anahuak's indigenous roots and cultural knowledge. He will explore elements of the "Aztec Calendar" and the impact of reclaiming his indigenous roots on his life journey.
Danza Azteca: Tradition, Identity, & Community
You are invited to a virtual Danza Azteca (Aztec Dance) practice honoring and maintaining tradition. Danza Azteca Toyaacan in the City of La Puente, CA (Gabrielino – Tongva Territory) has been teaching Danza Azteca for more than 25 years in their community.
Danza Azteca is the traditional dance practice held by the Mexica people often mistakenly labeled the Aztecs that dates back to hundreds of years in Tenochtitlan in what is known as Mexico City, Mexico. Five hundred years later, these traditions are still practiced and have made their way to the United States in the form of indigenous migration to rural and urban areas, in this case, Los Angeles. Danza Azteca has become a path for many Chicanx / Latinx peoples to reconnect to their indigenous identity, knowledge, and history.
Meet Your Village
An amazing opportunity to meet and learn more about 15+ of your LBCC Latinx faculty and staff at LBCC.
LatinX Engineering
A panel discussion by SHPE to explore the Latinx Engineer educational and professional journey. Giving students the opportunity to network and learn from professionals in the field in order to build a broader Latinx engineering community.
Decolonizing Masculinity: A Candid Conversation
A panel discussion to explore machismo in the Latinx community, and the process of peeling back the layers of colonization to reach a more balanced male identity.