LBCC Student Art Exhibition – Spring 2023
May 4 - June 3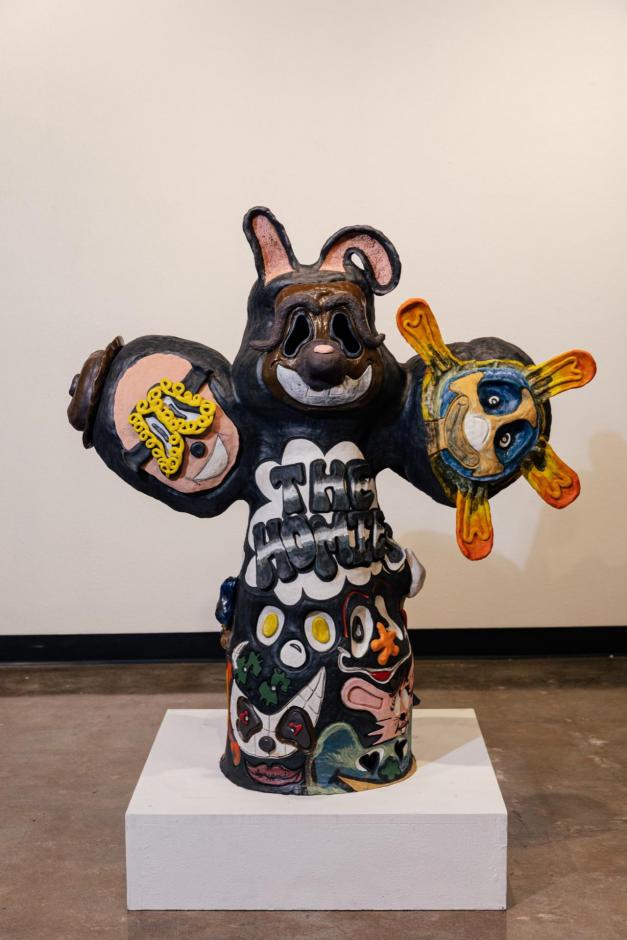 The 2023 LBCC Student Art Exhibition features the most exceptional student artists from Long Beach City College.
OPENING RECEPTION: Thurs., May 4, 2023 | 4:00 – 7:00 p.m.
CLOSING RECEPTION: Sat., June 3, 2023 | 3:00 – 6:00 p.m.
LOCATION: LBCC Art Gallery | K Building: K-100
The Visual and Media Arts faculty have handpicked the finest works produced during the academic year to exhibit in the Art Gallery on LBCC's campus. This presents a distinctive chance to appreciate the outcomes of LBCC's demanding arts program beyond the classroom. A limited number of pieces will be for sale, and a portion of the sales proceeds will support the Art Gallery's upcoming initiatives.
Student artists included in the exhibition:
Aaliyah Uy
Abril Leonyvelez
Adelaine Lorelei Combs
Adrienne Jones
Alice Nicole Oueijan
Amai Grier
Ash Pangelinan Norman
Beth de Koekkoek
Chris Lee
Cindy Medina
Dani Hall
Danika Lugo
Douglas Aguirre
Elaine Lao
Elizabeth Van Stralen
Ellie
Eloise Donnelly
Ernest Carter
Esteban Jimenez
Evan Crum
Felicia Clark
Fernando Anthony Arzu
Francis Araujo
Frankie Holley
Genny McGlynn
Heather Jimenez
Izze Navarrette
Jacqueline Piña Ascencio
Janelle Wood
Jean W. Elston
Jerri Alpizar
Juanita Diaz
Jun Sees
Katie Shelton
Kayla Eble
Kelby
Leslie Smith
Liam Skyler Boyce
Lincoln Stevens-Chapman
Linda Esparza
Lucy Boucher
Mark Sosa
Michael Paieda
Michele Mottola
Monica Sanchez
Natalie Lespron
Nick Venden
Ryan Garcia
Sara Ruiz
Sharlie Cinco
Sophia Reinis
Valeria Razo
Viviana Escobar