MLK Day of Service: Vikings & Community Clean Out The Closet for Students In Need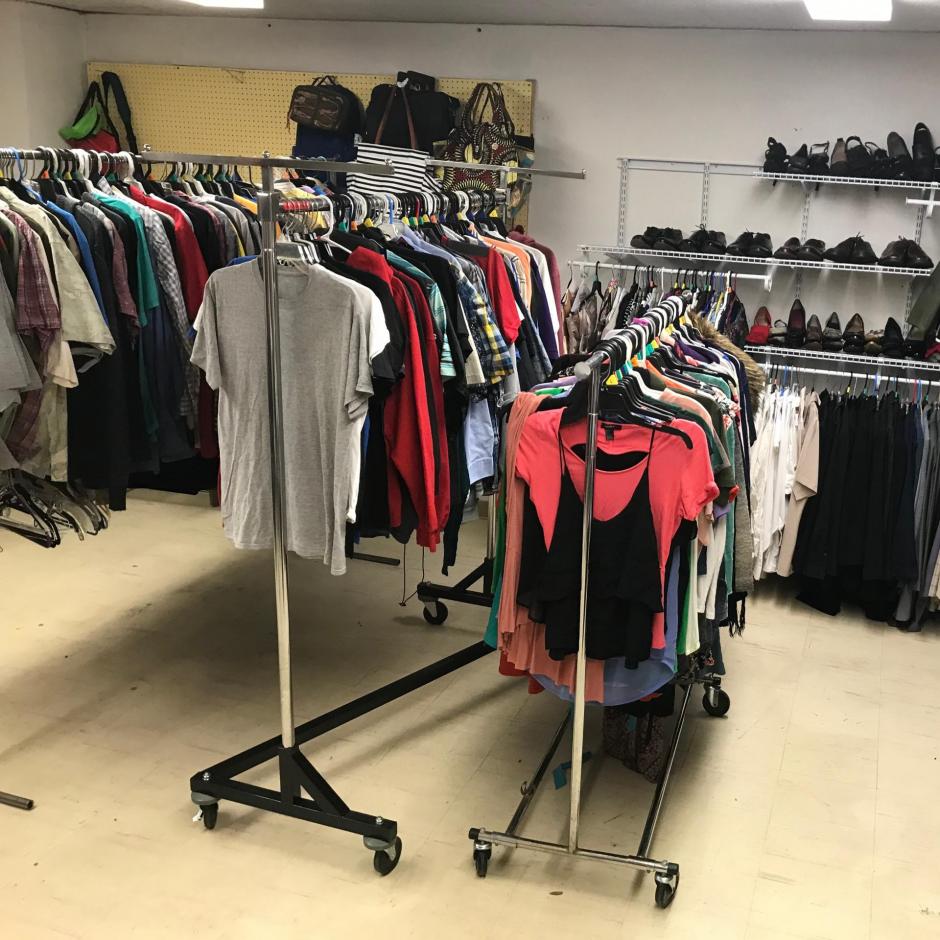 In celebration of the 10th Anniversary of Leadership Long Beach's National Day of Service, the Long Beach City College President's Ambassadors selected the Viking Closet as its community service project for their academic year.
The President's Ambassadors contacted Alpha Gamma Sigma (AGS), the club that currently runs the Viking Closet. The two groups agreed to team up on a "Day On, Not a Day Off" on Jan. 20 as part of the 20 projects selected by Leadership Long Beach to be host sites for improvement projects throughout the City.
More than 40 students, staff, and community volunteers arrived at the E Building of the Liberal Arts Campus to take on the organizational effort of creating a 'boutique-style' shop out of more than 50 hefty bags and boxes of donated clothing, shoes, blankets and supplies. The Associated Student Body provided funding for clothing racks, hangers and cleaning supplies.
By mid-morning, the room had been cleared for cleaning and reorganizing. The volunteers sorted for sizes and styles, students swept and dusted. By 1 p.m., a new and improved Viking Closet had emerged.
A new feature within the closet is an area designated specifically with professional clothing. Students can easily select suits, ties, dresses, and shoes appropriate for employment interviews and internships.
The successful day ended with students sharing passages and quotes of Dr. Martin Luther King Jr. and other philosophers about service and community.
"We had been trying to find the best way to use the grant we received by ASB for the Viking Closet," said student Yolanda Anguiano, AGS' Viking Closet Coordinator. "The closet couldn't be even more beautiful and we, AGS, look forward to continuing the Viking Closet for many, many years to come. Thank you from the bottom of our hearts for the service and help with our vision to support our school's homeless population."
All LBCC students are welcome to utilize the Viking Closet during hours of operation in the Spring semester, for one complete outfit per day as well as school supplies and hygienic items.
AGS will be making future announcements on additional items needed for the Viking Closet and how to donate.