Native American & Indigenous Heritage Resources
Discover Student and Library Resource Guides & Other Resources
Student Resources

Native Land is an app to help map Indigenous territories, treaties, and languages. This map does not represent or intend to represent the official or legal boundaries of any Indigenous nations. To learn about definitive boundaries, contact the nations in question.

The Gabrielino-Tongva Springs Foundation is a 501(c)(3) non-profit corporation established to preserve and protect the Kuruvungna Village Springs site located at University High School in Los Angeles. The Foundation is a community organization dedicated to preserving the heritage site and educating the public about the history as well as preserving the natural and cultural resources of the area.


Haramokngna sits on Red Box Saddle in the Angeles National Forest. It sits in the middle of the Gabrielino National Recreation Trail, historically named for the Native populations who were relocated to the San Gabriel Mission. The area was a resting spot on the trek from the desert to the sea or vice versa through which trade was accomplished.


Pukúu, Cultural Community Services is a 501(c)3 non-profit charitable organization providing services for low-income American Indian families. We offer: relief to those in emergency situations; help in fostering, adopting, and educating American Indian youth; and cultural awareness.

Established in 1969, the Southern California Indian Center, Inc. (SCIC) is a non-profit, community based organization dedicated to serving the American Indian, Alaskan Native, and Native Hawaiian communities of Los Angeles, Orange, and Riverside Counties. For the last 50 years, it has been our goal to promote self-sufficiency among our community. We provide much needed support and assistance in the areas of workforce development, youth education, family support, multimedia training so much more!


The UAII's mission is to promote and support the physical, behavioral, and spiritual well-being of American Indian/Alaska Natives in the urban Los Angeles area by providing comprehensive, integrated services that focus on all age groups and incorporate American Indian/Alaska Native cultures and traditions.


The Native American Rights Fund aims to help the Native community in many ways. This includes preserving tribal existence, protecting tribal natural resources, promoting Native American human rights, holding the government accountable to Native Americans, and developing Indian Law. NARF also provides information on how to find legal help, trace your family roots, enroll as a member of a tribe, child welfare, rights for Native American inmates, and wearing eagle feathers at graduation.


A 24/7 safe, confidential and anonymous domestic, dating and sexual violence helpline for Native Americans and Alaska Natives. At no cost, Stronghearts Native Helpline provides peer support and advocacy, information and education about domestic violence and sexual violence, crisis intervention, and much more.

California Indian Local Services (CILS) is a not-for-profit law firm that is devoted exclusively to the cause of native American rights in California. They aim to build and protect tribal governments, protect cultural resources, protect Native American Rights and educate and train the community.


The American Indian College Fund provides scholarships to American Indian and Alaska Native college students in both undergraduate and graduate programs at tribal colleges, nonprofit, and accredited schools. The American Indian College Fund also provides a Career Pathway guidebook and internship opportunities.

Indian Health Service
IHS Scholarship Program

The Indian health Service offers three different scholarships for American Indian and Alaska Native students in order to educate and train health professionals.
The Preparatory scholarship is for undergraduate students preparing to enroll in an eligible health professions degree program.
The Pre-Graduate scholarship is for undergraduate students who are getting a bachelor's degree in pre-medicine, and pre-dentistry, pre-podiatry.
The Health professions Scholarship is for students enrolled in an eligible health profession Degree Program.

IHS Loan Repayment Program

The Indian Health Service offers a loan-repayment for IHS clinicians up to $40,000. In exchange, they ask for an initial two-year service commitment to practice in health facilities serving American Indian and Alaska native communities.

All Nations Alliance for Minority Participation

The All Nations Alliance for Minority Participation aim to increase the number of Native American students completing degrees in STEM fields. ANAMP provides financial stipends, conference travel assistance, and research opportunities for AMP scholars.

Advancing Indigenous People in STEM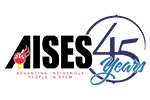 Advancing Indigenous People in STEM provides support and resources to not only students, but professionals as well. AISES supports K-12, undergrad and graduate students in STEM studies through programs, scholarships and events. AISES supports professionals in STEM fields through professional development, career opportunities and networking.

Udall Foundation

The Udall Foundation offers multiple scholarships to college sophomores and juniors for leadership, public service, and commitment to issues related to Native American nations or the environment. The Udall Foundation aims to help Native Americans and Alaska Natives students who are working on tribal policy, pursuing health-related careers, and those who are interested in conservation and environmental issues.

American Indian Services

American Indian Services offers scholarships for both college students and trade students. Students must be enrolled a member of a U.S Federally Recognized American Indian or Alaska Native Tribe and have a 2.25 GPA.

MACT Health Board Scholarship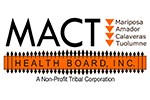 Mariposa Amador Calaveras Tuolumne Health Board INC provides a scholarship to current Native American college students. Students who are pursuing careers in the health field are encouraged to apply, however students pursuing education in other fields such as information technology and finance/accounting will also be considered.

Continental Society Daughters of Indian Wars Scholarship

The Continental Society Daughter of Indian War provides annual scholarships to Native American students enrolled in a tribe who plan to work with a tribe or nation in the field of education or social services.

National American Indian Housing Council

The National American Indian Housing Council aims to provide Tribal Housing Assistance to American Indian, Alaska Native, and Native Hawaiin individuals and families who are seeking mortgage, utilities and rental assistance offered by state and tribal programs.

Articles