Professional Development Day
AGENDA
Morning Program
8:30 am – 9:45 am
Messages from Campus Leadership and Keynote Speakers Presentation
Keynote Speaker: Brad Montgomery
---
Break
9:45 am – 10:00 am
---
Breakout Sessions
Register using the links below for the Breakout Sessions you would like to attend
10:00 am – 2:15 pm
Lunch
12:00 pm – 1:00pm
Time
Leveraging Technology in the Age of COVID-19
Managing Remote Life in the Age of COVID-19
10:00 am – 11:00 am
Technology: Zoom
Presenter – Laura Rantala
Register
Stress Management
Presenter – Amy La
Register
11:00 am – 12:00 pm
Teams
Presenter – Jonathan Tejada
Register
Working Remotely
Presenter – Clinton Scheidt
Register
1:15 pm – 2:15 pm
Adobe Sign
Presenter – Jonathan Tejada
Register
Staying Connected
Presenter – Brianna Reyes
Register
---
Afternoon Session
2:15 pm – 4:00 pm
Implicit Bias
Presenter: Kandice Taylor Sherwood
---
Presenter Bios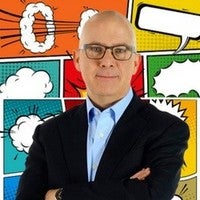 Brad Montgomery
Brad graduated from Brown University, and has earned his Certified Speaking Professional designation, which is the highest earned award from the National Speakers Association. Brad teaches people how to use happiness to boost productivity, creativity, innovation & profits. He turns typical meetings into transformational events using, the power of happiness. Oh, and he's pretty funny.
Brad has transformed audiences in all 50 states and on four continents. His clients include Microsoft, Verizon, the FBI (yes, that FBI) the CIA (yes, that CIA) and the IRS (where he withheld 30% of his best strategies.)
Brad specializes in using humor, interactivity, sound, music and visuals to ignite audiences so that they can use happiness as a tool to improve their lives and their jobs.
Audiences and meeting planners describe Brad as "authentic." He's a real guy on stage and off. Thinking of a canned & over-polished motivational speaker? Brad is the polar opposite.
Other speakers TALK about happiness. But Brad SHOWS them how to harness the power of happiness in hands-on experiences that they'll remember and implement. It's the difference between a "speech" and an "event."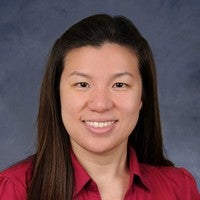 Amy La, Ph.D., MBA
Dr. Amy La serves as one of the Mental Health Clinicians at LBCC Student Health Services. She is a licensed psychologist and grew up in Southern California. She joined the LBCC Family in February 2016 and has worked with college students since 2005 providing mental health and related services in multiple states. She also previously worked in private practice providing psychotherapy to adults. Dr. La consults with faculty and staff as part of her role to support LBCC students. Dr. La also serves on the Behavioral Intervention Team (BIT) on campus.
Dr. La has worked with a broad range of client issues including (but not limited to) depression, anxiety, stress management, PTSD, trauma, adjustment related issues, grief and loss, cultural issues, social injustices, and interpersonal difficulties. She practices evidence-based treatments such as Cognitive Behavioral Therapy, Mindfulness, Prolonged Exposure Therapy, and Interpersonal Therapy to help clients achieve their therapy goals. Dr. La's research areas focus on multiculturalism, personality factors, and subjective well-being.
Dr. La is a first-gen college student. She earned her Doctor of Philosophy in Counseling Psychology from Washington State University (APA-Accredited), and completed her pre-doctoral clinical internship (APA-Accredited) at UC San Diego. She also completed her (competitive) postdoctoral fellowship in behavioral health at UCSD. She received her Masters in Business Administration from Western Governor University, and her Bachelor of Arts degree in Psychology from UCLA. Outside the office, Dr. La enjoys her time with family.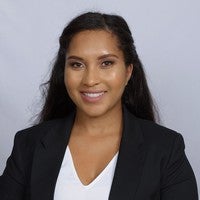 Brianna Reyes
Brianna completed her bachelor's degree in Psychology at Howard University, and then her master's degree in Clinical Psychology with an emphasis in Marriage and Family Therapy at Pepperdine University. Brianna is a Licensed Marriage and Family Therapist. She has over 6 years of experience in the mental health field providing services in treatment settings including outpatient and community-based services. Brianna has experience working with children, adolescents, adults, couples, families, and groups experiencing a multitude of mental health needs. Brianna joined the Long Beach City College Student Health Services team as a part-time mental health clinician in Summer of 2019. While at LBCC, Brianna assists students by providing therapeutic services utilizing a strengths-based approach that is holistic, eclectic, and guided by cultural humility, empathy, and the individual needs of the client. In addition to therapeutic services, Brianna facilitates workshops dedicated to various specialized populations and topics to support LBCC students' mental health and well-being.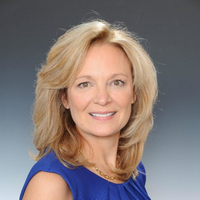 Kandice S. Taylor-Sherwood
B.A. in Psychology and MA in Industrial Organizational Psychology from California State University, Long Beach (CSULB)
Kandice has leveraged over 16 years of experience as a supervisor, manager, and Executive Director in public sector Human Resources with strong research and analytical skills gained as university instructor to become a well-rounded HR consultant who uses reliable data and analytics to identify needs and drive results. Coupled with insights acquired while actively managing her own consulting firm, Sherwood HR Consulting, Kandice has developed the capacity to be a creative and strategic thinker who is adept at looking at new ways of doing things. As a certified master trainer with ASTD and Achieve Global, Kandice has effectively engaged, facilitated, trained, and coached many program attendees in various programs and processes.
Clinton Scheidt
Licensed Marriage & Family Therapist (LMFT) in private practice at Epiphany Counseling in San Pedro. He graduated from Pepperdine University with a Master of Arts in Clinical Psychology with an emphasis in Marriage & Family Therapy. He is trained in Psychodynamic Psychotherapy, LGBTQ+ Affirmative Therapy, and Emotionally Focused Couple Therapy. Mr. Scheidt has worked in a clinical capacity at Culver City Unified School District, LAUSD, AIDS Project Los Angeles, and The Guidance Center – Long Beach, a DMH-contracted nonprofit agency. He has treated children, adolescents, adults, families, and couples from a variety of racial, ethnic, socioeconomic, and gender/sexual-diverse backgrounds. He is bilingual in English and Spanish. Since the pandemic, Mr. Scheidt has become an advocate for taking steps to work from home effectively and healthily. He is a proponent of self-care and self-nurturing in order to maintain physical and mental wellbeing. In his leisure time, he enjoys yoga, playing tennis, and watching TV with his partner.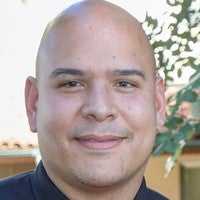 Jonathan Tejada
Help Desk Support Specialist at LBCC, providing technical assistance and instruction to Classified Staff, Faculty and Administration throughout the college.
Jonathan has been a part the Instructional and Information Technology Service (IITS) department at LBCC for the past 5 year and has been an IT professional, working within the industry for over 20 years.
Jonathan was born and raised in London, England and moved to California 13 years ago. He is married, with two daughters (Jasmine, 13 and Khloe, 10) and is an avid student of martial arts, enjoying to train in Brazilian Jiu-Jitsu and Kali Escrima.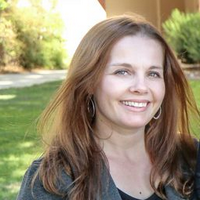 Laura Lee Rantala,
Student Technology Help Desk Manager & Online Learn 11 Instructor
Laura has been at LBCC since 2011. Starting in the Learning & Academic Resources Department as the Instructional Lab Coordinator for the LAC Multidisciplinary Success Center. In 2017 she took an opportunity to build and manage LBCC's first student-facing technology help desk. Additionally, she now teaches Learn 11 in the online setting. All of her roles have been fueled with the passion for genuinely supporting our students and their success at LBCC and beyond. Laura has been working in the realm of education for over 20 years. She holds a Masters Degree in Public Policy & Administration & a Bachelors Degree in Sociology.