Residency Requirements
Are you classified as a resident or nonresident?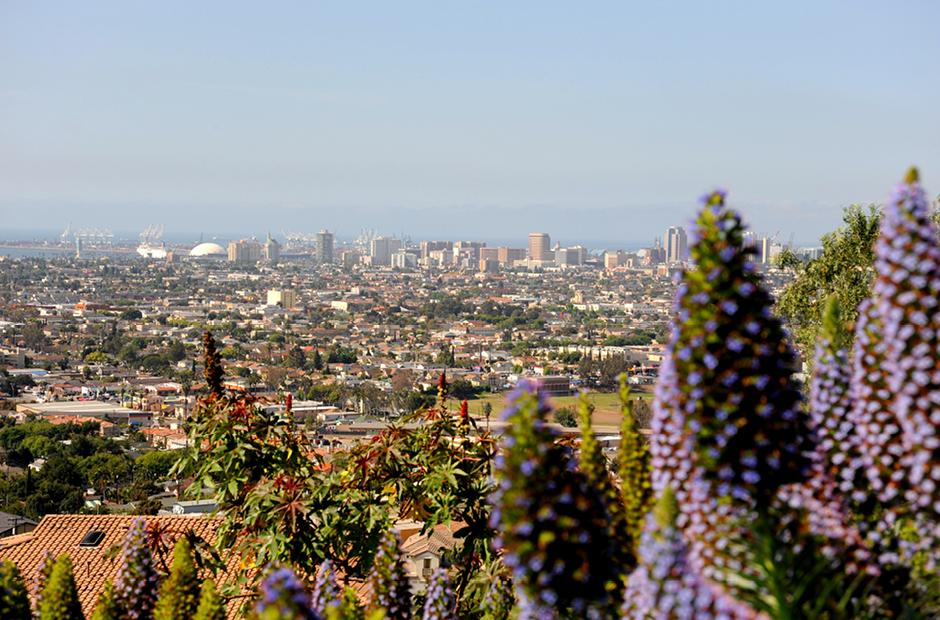 Every student applying to a California community college must be classified as a resident or nonresident. Resident fees are reduced through support from the taxpayers of this community college district and the state of California. Nonresidents are required to cover the full costs of their student fees and therefore pay a higher rate. This section is designed to help define the difference between resident and nonresident status and how to apply for residency if you feel you are eligible for reclassification and a reduced tuition through the adoption of Assembly Bill (AB) 540.
A resident student is an individual who has lived in California for at least one year and one day prior to the beginning of a semester and has taken steps to establish residency within the state.
A nonresident student is a person who has resided in the state for less than one year prior to the beginning of the semester, may have been in California for more than a year but took actions that don't support the establishment of residency, or may be in the United States on a visa that precludes them from being classified as a resident. Most foreign students admitted to the United States under a student (F1) visa cannot establish residency. The only exception is under the provisions of AB 540.
Required documents that are provided must be a year and one day prior to the date the semester begins in which the student is seeking reclassification.
All documents must be received a week prior to final exams' week for all full semester length classes. No appeals or documents will be accepted once final exams have begun. Residency Appeals are NOT retroactive. Once the deadline has passed, no appeals for that semester will be accepted and the student will be responsible for all applicable fees.
Military Persons and Dependents
Active members of the armed forces while stationed in California are considered California residents for enrollment purposes. Spouses and other dependents of active military members are considered California residents during the first year in which the member was assigned to California.
Reclassification to Resident Status
Based on the information you provided on your online application, you may have been classified as a nonresident of the state of California. Nonresident students are required to pay a higher fees in addition to the standard enrollment fees. To gain reclassification to resident status, please refer to the following information regarding residency for the California's Community Colleges.
In order to be eligible for California residency, you must be a US citizen or hold a US immigration status that does not preclude you from establishing residency. Under California law, you may be considered a resident if you have fulfilled the following requirements:
Lived in California continuously for at least one year and one day before the semester begins.
Prove your intent to make California your new permanent home of residence.
California Dream Act and AB540
In 2001 the California legislature passed a law (AB 540) that exempts certain categories of students from paying nonresident fees. To be eligible you must have completed at least three years of high school and have graduated (or earned a high school equivalency) while living and attending school in California.
The three eligible populations that may apply for AB540 are as follows:
Currently undocumented immigrants.
Previously documented students on a "nonimmigrant alien" visa who have taken actions to correct their status.
US citizens who are returning to California after having graduated at some point in the past and left the state, but are now returning to college in California. The law allows US citizens who met the AB 540 requirements to be charged the resident fee rate without meeting the one year and one-day requirement to re-establish residency.
Visa Status Precluded from Establishing Residency
The following visa status holders are precluded from establishing domicile regardless of their length of stay in the US:
| | | | | | |
| --- | --- | --- | --- | --- | --- |
| B-1 | B-2 | C-1 | C-1D | C-2 | C-3 |
| C-4 | D-1 | D-2 | F-1 | F-2 | F-3 |
| H-2A | H-2B | H-3 | H-4 | J-1 | J-2 |
| M-1 | M-2 | M-3 | O-2 | O-3 | P-1 |
| P-2 | P-3 | P-4 | Q-1 | Q-2 | Q-3 |
| S-5 | S-6 | TWOV | NAFTA TN | TD | |
Note: H-4 (if spouse or child of H-1B1, H-2A, H-2B, or H-3), O-3 (if spouse or child of O-2), TWOV (transit without visa)
Undocumented and out-of-status immigrants are also prohibited from establishing residency. Also precluded are aliens under an "Order of Supervision," on "parole" status, visitors possessing a Border Crossing Card (BCC), Bering Straits (BE) agreement entrants, Visa Waiver Program (VWP) entrants under nonimmigrant categories WB and WT, and aliens whose very presence is unlawful, or those who overstay their visas (undocumented or out-of-status).
B-1/B-2 are not eligible to study at Long Beach City College.