Vaccination Mandate Guidelines
March 2, 2023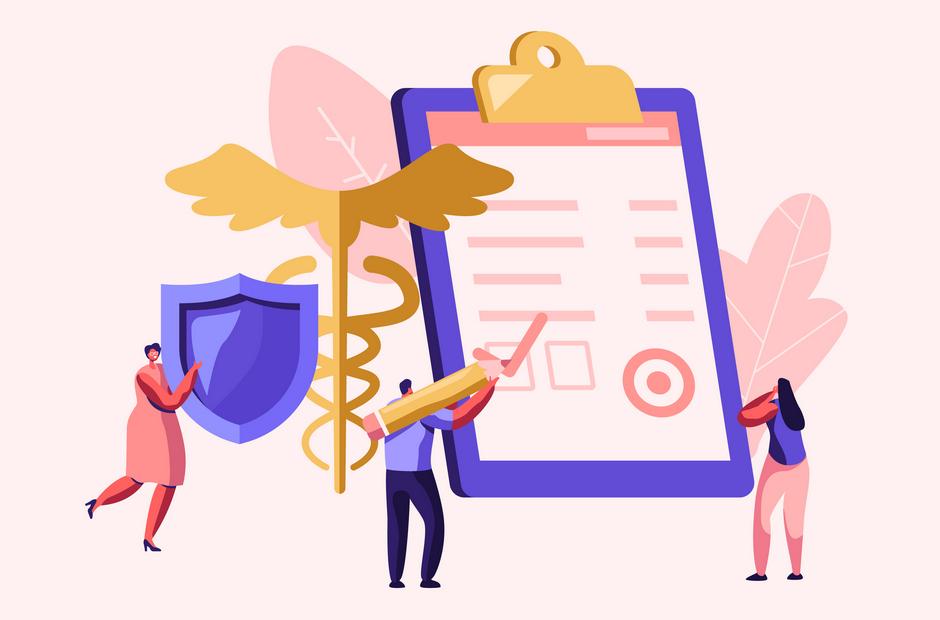 Important Update – LBCC Student COVID-19 Vaccine Mandate Lifted
On February 28, 2023, the State of California officially ended the COVID-19 state of emergency and dropped its mandate requiring COVID-19 vaccination for K-12 students. In alignment with the recommendation of the California Department of Public Health (CDPH), and the continued guidance under the Los Angeles County and Long Beach City Health Departments, Long Beach City College (LBCC) will no longer require vaccination for its students, effective March 1, 2023.
CDPH continues to strongly recommend COVID-19 immunization for students and staff to keep everyone safer in and out of the classroom. Although LBCC has removed the mandatory submission of COVID-19 vaccination records for students due to the virus moving into the endemic stage, we will continue to be responsive to health conditions and guidance from the local and regional health departments, having systems in place to reinstitute previous health protocols should that become necessary. COVID-19 vaccination is still required for all LBCC employees.
---
In the effort to keep the students, faculty, and staff of Long Beach City College as safe as possible, the Long Beach Community College District Board of Trustees unanimously approved to require all employees and students to be fully vaccinated against COVID-19. Enforcement of this requirement began with the full re-opening of both campuses in the Spring 2022 semester.
The purpose of the vaccine mandate is to reduce the risk for transmission of the COVID-19 virus and to reduce the possible closures of classes, athletics, services, and activities that could occur if there were positive COVID-19 cases on campus.
The District will only accept the following vaccines as authorized by the Centers for Disease Control and Prevention (CDC): Johnson & Johnson, Pfizer, and Moderna.
Vaccination Appointment
For more information on how to make an appointment for the COVID-19 vaccine, please visit our LBCC Vaccination Clinic webpage for a schedule of upcoming clinics. Or you can find an appointment near you on the CA Dept. of Health COVID-19 Scheduling website at https://myturn.ca.gov.
Employees
If vaccination verification or approval of exemption requests were not completed by Jan. 3, 2022, employees are excluded from campus and deemed absent without leave.
---
Who is an employee who must have been vaccinated?
Full-time faculty
Part-time faculty
Classified employees
Management & Confidential employees
Student employees
Student Success Coaches
Limited-term employees
Presenters
Exempt classified employees
Paid Interns
Non-Paid Interns and volunteers, while not employees, are also required to participate in the vaccine submission process
Students
Students were required to produce proof of vaccination or their medical or religious exemption requests before the beginning of the semester. Students who had not received approval for their exemption, are excluded from attending in-person, on-campus classes; accessing in-person, on-campus services or events; will not be allowed to register for an in-person class; and/or were dropped from any in-person class.
---
Fully Online Students
Fully online students who are accessing online-only classes and/or online-only services or events are not required to provide proof of vaccination. However, fully online students who do not provide proof of vaccination are not allowed to come to campus.
Exemptions
Updating Your COVID Vaccination Record (Desktop)
Updating Your COVID Vaccination Record (Mobile)
The district will comply with granting exemptions (medical or religious) or other accommodations as required by law.
All exemptions will be considered on an individualized, fact-specific, case-by-case basis.
Please note that although an individual may be approved for a medical or religious exemption, they may be asked to provide a negative COVID-19 test. This will be determined on a case-by-case basis.
Please note that individuals may not be approved for medical or religious exemption and they will need to provide proof of full vaccination.
---
Medical Accommodation
Medical exemptions would include underlying medical conditions that would compromise their health if they received a vaccine. An example of what would be granted is if an individual has an underlying medical condition that would compromise their health if they got a vaccine; for example, an allergy to a substance used in the vaccine. This medical note would be signed by their doctor.
---
Religious Exemption
The religious exemption is an exemption in the form of a reasonable accommodation on the basis of a sincerely held religious belief, practice, or observance that conflicts with an educational or employment requirement unless providing an accommodation would result in undue hardship on the District's operations. An example of what would not be granted are philosophical, political, conscientious, or sociological beliefs, or personal preferences.
How to Submit Exemption Forms