Veteran Students
Learn how to use your GI Benefits to begin your education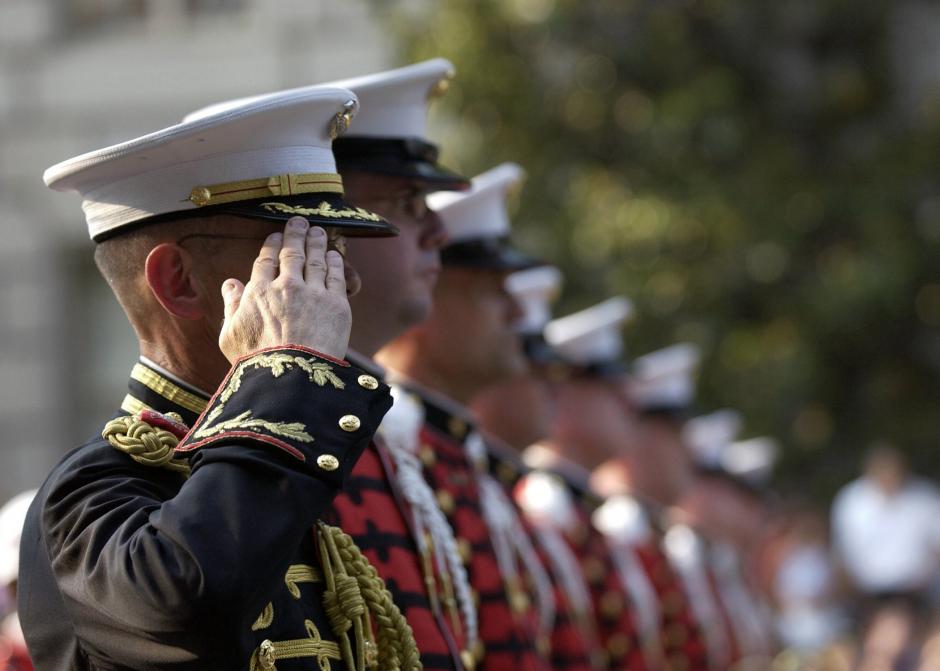 Welcome to Long Beach City College! We are a Veteran-Friendly College, and we are excited you have decided to study here. Below are steps for veterans who have never received benefits at LBCC.
STEP 1: Complete the Admissions Application
Fill out the CCCApply online application and follow the instructions carefully when creating your account. After applying, you will be sent an email with your LBCC Student ID number and instructions for creating your Viking Student Portal account on the LBCC website. Please note that the login information for CCCApply is different from the login information you create for the Viking Student Portal and will not work on the LBCC website. You must create a login for the Viking Student Portal in order to access all of the enrollment services.
If you wish to have classes from other colleges evaluated, please bring an official transcript to Admissions & Records. Evaluations can take up to one month to be completed, so be sure to start this process as early as possible.
Step 2: Apply for Your Veterans Benefits
Submit all the necessary Veterans Education Benefit forms to Veteran Services including the following:
Step 3: Apply for Financial Aid
Get help paying for your enrollment fees at LBCC by visiting Financial Aid to learn about the financial aid options available to you.
Step 4: Complete the Orientation
Log into the Viking Student System and complete the online orientation and all the necessary steps to officially become an LBCC student.
STEP 5: Take the Assessment Exams
The Assessment tests are mandatory before you can register and help determine which Math and English classes you should enroll in. All assessments test are open and do not require an appointment. You can check the Assessment & Orientation Schedule for available dates and times.
If you are currently serving on active duty, are overseas, or currently unable to physically complete the assessment exam, please contact the Assessment Office to discuss your options.
Step 6: Attend an Educational Planning Workshop
Attend a workshop for new students and learn about what Long Beach City College has to offer. During this time you will have a chance to meet with a Counselor and complete a Student Educational Plan that will list the courses you can register for during your first semester. You can visit Assessment & Orientation to sign up for a workshop.
GI Bill Recipients
A counselor-approved educational plan must be obtained and filed with Veterans Services before the beginning of the second semester. Please note that the Department of Veterans Affairs places restrictions on what courses are covered under your benefits and will only pay for classes that apply toward completion of your degree objective.
A counselor's recommendation may not be payable under VA regulations, especially if the class is a "recommended" elective. You can contact the Veterans Service Office to schedule your counseling appointment.
At this time, certificates are non-payable by the Department of Veterans Affairs.
Step 7: Register for Courses
You can register for classes through the Viking Student System. Be sure to check online for your registration appointment and that all your prerequisites have been met. Returning students who did not attend the previous semester should verify that they are term activated for the current semester.
If you have a hold on your account, you must contact the department listed to clear the hold before you can register.
Step 8: Request Certification of your VA Benefits
Complete the Request for VA Benefits to verify your benefits. Certification is not automatic so be sure to complete the Request for Benefits every semester after you enroll in courses.
You can pay your enrollment fees through the Viking Student System or by visiting the Cashier's Office on either campus.
Step 9: Pick up your College Services Card
After paying the fee for College Services, you can take your validation sticker to the Student Center and have your picture taken for your LBCC Student ID card.
Step 10: Purchase books & class materials
You can view and purchase your books through the Viking Student System under LBCC Online Services or by going directly to the LBCC College Bookstore website. Books can also be purchased in the bookstores at the LAC and PCC campuses.
Step 11: Attend the first meeting of class
You must attend the first meeting of each class. Students who do not attend the first day of class are subject to being dropped from without notice. If you have an emergency that may prevent you from attending the first day of class, you must notify the instructor ahead of time. Contacting the instructor about the missed attendance does not guarantee your placement on the class roster and is at the discretion of the instructor.
If you are on a waitlist, you will need to attend the first day of class and receive a permission number from the instructor to complete registration. Students on the waitlist are not guaranteed placement on the class roster and is based on availability.