2022 LBCC Commencement Ceremony to Return to In-Person on June 9
The Classes of 2020, 2021 and 2022 will all be invited to attend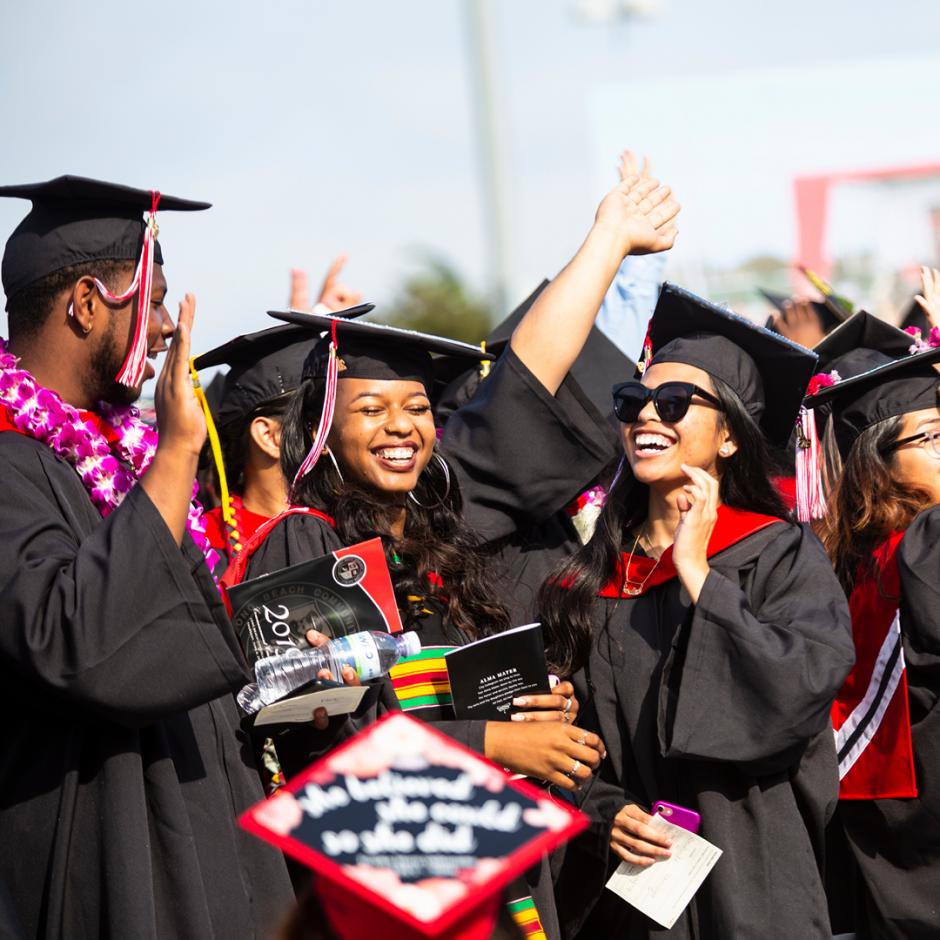 After two consecutive years of conducting a virtual ceremony, Long Beach City College (LBCC) announced that this year's Commencement Ceremony will return in-person to Veterans Memorial Stadium at 3 p.m., on Thurs., June 9, 2022. This will be one of the largest ceremonies in the College's nearly 90-year history as the Classes of 2022, 2021, and 2020 will all be invited to attend.
Students receiving their Associate Degree of Arts, Associate Degree of Sciences, and Certificates of Achievement will be invited to cross the stage in front of faculty, family and friends under safety protocols the College follows through the City of Long Beach Health Department.
"This will no doubt be the largest Commencement Ceremony in the history of the College, having the three very resilient classes affected by the pandemic, participating in one event," said Long Beach Community College District Board of Trustees President Uduak-Joe Ntuk.
Details will soon be communicated to the graduates and updated on the College's Commencement website at www.LBCC.edu/commencement.
"We are so excited to once again celebrate with the pomp, circumstance, traditions and special twists of excitement together and in-person," said LBCCD Superintendent-President Dr. Mike Muñoz, who will confer his first commencement as the new Superintendent-President of the community college.
The last in-person Commencement Ceremony for Long Beach City College took place in 2019 with more than 800 students participating.
---
About Long Beach City College
Long Beach City College consists of two campuses with an enrollment of over 25,000 students each semester and serves the cities of Long Beach, Lakewood, Signal Hill, and Avalon. LBCC promotes equitable student learning and achievement, academic excellence, and workforce development by delivering high quality educational programs and support services to our diverse communities. Visit www.LBCC.edu for more information about Long Beach City College.
MEDIA CONTACT
Stacey Toda
LBCC Associate Director
Communications & Community Engagement
(562) 938-4004