LBCC Announces 2022 Commencement Keynote Speaker
Selena: The Series Creator/Writer/Filmmaker Moisés Zamora to address Classes of 2020, 2021 and 2022 on June 9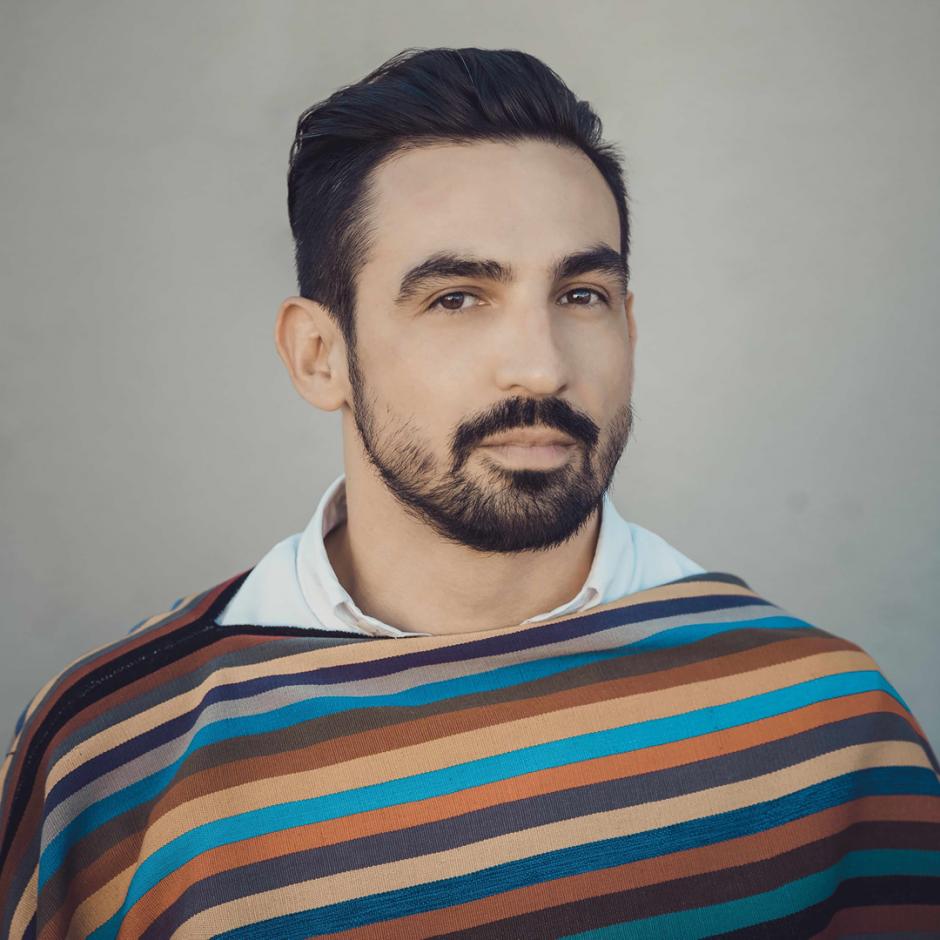 Long Beach City College (LBCC) announced that writer and filmmaker Moisés Zamora has been selected to serve as the keynote speaker for its first in-person Commencement Ceremony in three years on Thurs., June 9, 2022.
"We wanted to select someone that represents success after overcoming the odds," said Long Beach Community College District (LBCCD) Board of Trustees President Uduak-Joe Ntuk. "This person needed to be dynamic enough to address all three years of graduating classes and I know we have that individual in Moisés Zamora."
Zamora is an award-winning Mexican-American writer and filmmaker. He is best known as the creator of "Selena: The Series" on Netflix. He is currently writing a limited series for HBO Max about the murder of Vanessa Guillén and her sister's heroic campaign for legislative change in the military. The Brown University graduate was a staff writer on the Emmy-winning series American Crime, and Star on FOX. Born in Mexico, he immigrated to the U.S. at the age of 11. He currently resides in Los Angeles.
"As an immigrant kid who used to help my mother clean houses, all the way to creating my own TV series about an iconic woman and family with similar themes of struggle and success," Zamora shared. "I'm not there to tell the graduating class to achieve their dreams — I'm there to tell them that THEY ARE THE DREAM."
Zamora will likely address the largest number of graduates in LBCC history to cross the stage, as members of the Class of 2020 and 2021 have been invited to join the Class of 2022 in this first in-person commencement ceremony in three years, due to COVID closures.
"June 9 promises to be a great day for so many reasons," said LBCCD Superintendent-President Dr. Mike Muñoz. "It will truly be a day to celebrate those who have overcome so much. From the pandemic and life's struggles, each and every person in a cap and gown that day will know they achieved something special in taking another step toward creating the life they desire."
To learn more about this year's LBCC Commencement Ceremony, go to www.LBCC.edu.
---
About Long Beach City College
Long Beach City College consists of two campuses with an enrollment of over 25,000 students each semester and serves the cities of Long Beach, Lakewood, Signal Hill, and Avalon. LBCC promotes equitable student learning and achievement, academic excellence, and workforce development by delivering high quality educational programs and support services to our diverse communities. Visit www.LBCC.edu for more information about Long Beach City College.
MEDIA CONTACT
Stacey Toda
LBCC Associate Director
Communications & Community Engagement
(562) 938-4004