LBCC Announces Interim Superintendent-President
Former Executive Vice President Lou Anne Bynum returns to LBCC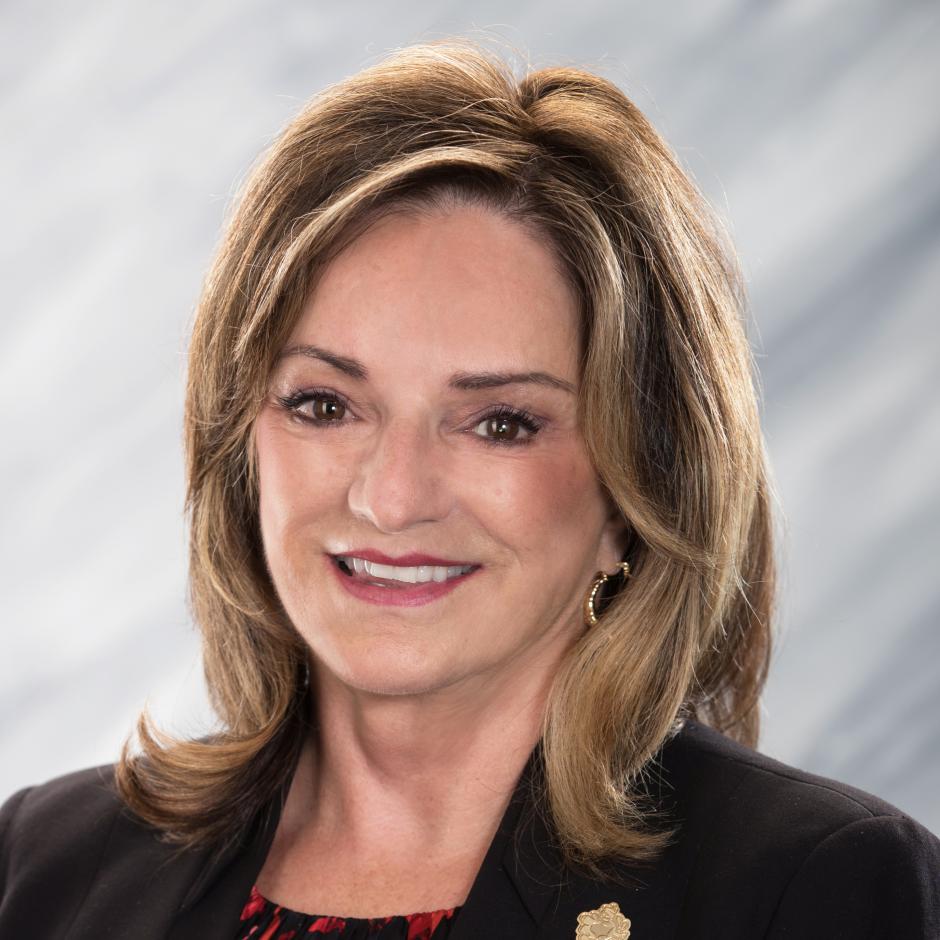 The Long Beach Community College District (LBCCD) Board of Trustees has appointed former Long Beach City College Executive Vice President Lou Anne Bynum as Interim Superintendent-President. She will begin on Sat., March 14.
"With more than 25 years of experience in the public and private sectors linking education and training to community and business needs, Lou Anne Bynum is the perfect person to lead LBCC during this time of transition," said LBCCD Board of Trustees President Vivian Malauulu. "She knows what a special place LBCC is, she knows how to run a college and she is more than equipped to reassure our community that LBCC will not skip a beat during our search for a new Superintendent-President."
Bynum joined LBCC in 1997 as the Dean of Economic Development, later becoming the Executive Vice President of College Advancement and Economic Development. As Executive Vice President, Bynum oversaw a number of programs including: college advancement; economic development programs and workforce training; community and corporate education and training; federal and state grants and contracts; communications and public information; and special resource development projects.
Under Bynum's leadership, LBCC administered more than $125 million in grants and contracts leading to a number of awards for the success of the programs including: the Long Beach Area Chamber of Commerce International Achievement Award; the California Community College System's award for Successful Industry Partnership; the California Association of Occupational Educators award for Business and Industry Partnerships; and a series of Knight Foundation and Verizon Foundation awards for faculty development and student support services.
"It is a great honor to come back to Long Beach City College," Bynum said. "I am looking forward to returning to the LBCC family as we work together to serve our students."
Long respected for her community involvement, Bynum has served as chair of the Long Beach Area Chamber of Commerce, vice-chair of the Long Beach Economic Development Commission, and president of the Southern California International Business Association. She was president of Leadership Long Beach and currently serves as a member of its Honorary Board of Governors. She also served on the boards of Gateway Cities Economic Development Partnership, the Public Corporation for the Arts, St. Mary Medical Center's Hospital Advisory Board, the Long Beach Conservation Corps Advisory Committee, the Long Beach Community Action Partnership Board, Advisory Board for the Los Angeles County BizFed Institute and the National Education Advisory Council for the Cyber Innovation Center located in Louisiana.
Bynum was an executive committee member of the Los Angeles Area Chamber of Commerce Board and was an appointee by the U.S. Secretary of Commerce to the National Advisory Council on Innovation and Entrepreneurship. She was selected in 2004 as Woman of the Year by then-state Assemblyman Alan Lowenthal of the 54th District. In 2005, she was Governor Arnold Schwarzenegger's educational appointee to the Economic Strategy Panel for the State of California, which developed an overall statewide vision and strategy to guide public policy decisions for economic growth and competitiveness. She was awarded "Mujer Desarollo Económico" in 2010 by the Regional Hispanic Chamber of Commerce and received the National Association of Community College Entrepreneurship "Impact Award for Administration" in 2012. She was awarded the 2013 "Excellence in Leadership Award" by the California Community College Association of Occupational Educators.
The Long Beach resident also serves as Secretary of the Long Beach Board of Harbor Commissioners, the Board responsible for setting policy for the Port of Long Beach and managing the Harbor Department.
Bynum earned a master's degree in Applied Linguistics/Teaching English to Speakers of Other Languages (TESOL) from UCLA, and a bachelor's degree in History from California State University, Long Beach.
The term of the agreement between Bynum and the Board of Trustees is for a six month period, subject to renewal in August of 2020, before the end of her contract on Sept. 14, 2020.
---
About Long Beach City College
Long Beach City College consists of two campuses with an enrollment of over 25,000 students each semester and serves the cities of Long Beach, Lakewood, Signal Hill, and Avalon. LBCC promotes equitable student learning and achievement, academic excellence, and workforce development by delivering high quality educational programs and support services to our diverse communities. Visit www.LBCC.edu for more information about Long Beach City College.
MEDIA CONTACT
Stacey Toda
LBCC Associate Director
Communications & Community Engagement
(562) 938-4004