LBCC Announces Tuition-Free Second Year Through LBCC Foundation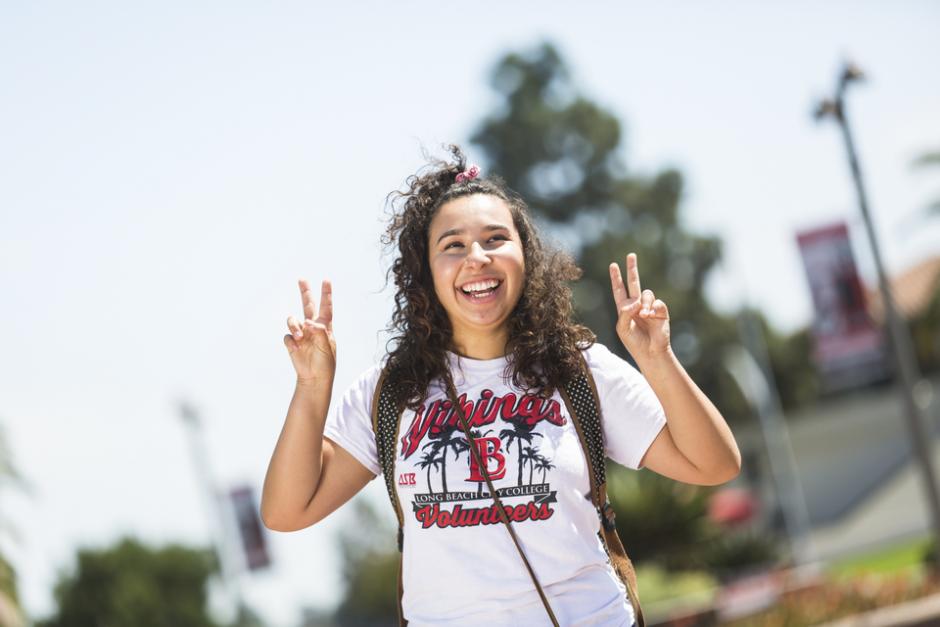 During the monthly Long Beach Community College District Board of Trustees meeting held on Nov. 13, college officials announced that LBCC will expand its tuition-free education to two years to all qualified Long Beach Unified School District students starting fall of 2019. The funding for the second year will be provided by the Long Beach City College Foundation.
With the implementation of AB 19, California residents are now able to receive one year free at California community colleges if they enroll full-time. All LBUSD graduates are automatically eligible for the second year tuition-free if they attend LBCC immediately after graduation.
"LBCC was one of the first California Community Colleges to provide students with a free first year of tuition prior to the passage of AB 19," said LBCC President Dr. Reagan Ferragamo Romali. "Thanks to the generosity of the LBCC Foundation, we will continue to grow our Long Beach College Promise and help LBUSD students by removing the financial barriers to higher education."
The LBCC Foundation provided the free semester to LBUSD graduates in 2008 with the start of the Long Beach College Promise, and then expanded into a full year in 2015.
"For the past 10 years, the LBCC Foundation has been securing gifts from the community to fund the Long Beach College Promise scholarship," said LBCC Foundation Executive Director Elizabeth McCann. "The LBCC Foundation is thrilled to offer this wonderful benefit for the second year of college for LBUSD students to achieve their college education with less financial burden. As a proud product of LBUSD, this is particularly near and dear to me."
"There is a whole community of individuals, corporations, and local groups like the Long Beach Rotary who give generously to the LBCC Foundation," said LBCC Foundation Board of Governors President Lorain Brault. "Thanks to our community, the Foundation can expand this gift of education to our Long Beach College Promise students."
The LBCC Foundation already provides more than $1 million in scholarships to LBCC students every year. For more information on the LBCC Foundation and how to support the Long Beach College Promise, please visit LBCC.edu/Foundation.
Those not currently enrolled at LBCC can apply now online at LBCC.edu for the Winter Intersession that will run Jan. 2 – Feb. 5, 2019.
The Long Beach College Promise began as a collaboration between the Long Beach Unified School District, Long Beach City College and California State University, Long Beach to increase the success of local students in higher education. The City of Long Beach joined the partnership in 2014, and most recently the Port of Long Beach in September 2018.
---
About Long Beach City College
Long Beach City College consists of two campuses with an enrollment of over 25,000 students each semester and serves the cities of Long Beach, Lakewood, Signal Hill, and Avalon. LBCC promotes equitable student learning and achievement, academic excellence, and workforce development by delivering high quality educational programs and support services to our diverse communities. Visit www.LBCC.edu for more information about Long Beach City College.
MEDIA CONTACT
Stacey Toda
LBCC Associate Director
Communications & Community Engagement
(562) 938-4004