LBCC Annual Science Night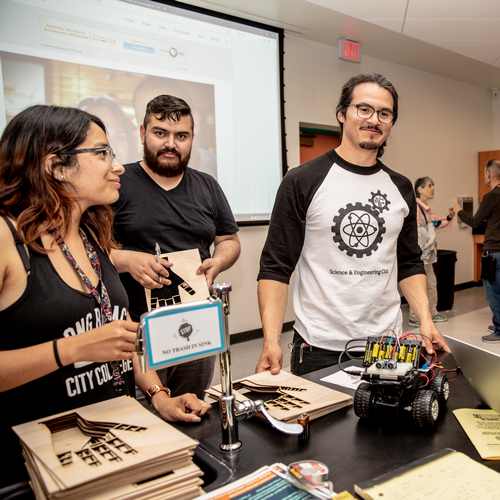 The Long Beach Community College District hosted its Annual Science Night on Friday, May 3. More than 600 people attended.
The free event was designed for the public to learn about the exciting opportunities featured in Long Beach City College's Math, Nursing and Sciences programs in which each year faculty, staff, and students create interactive experiences that incorporate their subject matter.
Highlights for this year's LBCC Science Night included:
A Star Wars Escape Room
Owl pellet dissection
Chemistry demonstrations and slime
Human cadaver bones and organs
"The Anatomy of Your Ear"
"Microbes on Display"
---
About Long Beach City College
Long Beach City College consists of two campuses with an enrollment of more than 25,000 students each semester. The education program's primary purpose is to prepare students for transfer to baccalaureate-granting institutions, entry into work or career development, and to support businesses in economic development. Long Beach City College serves the cities of Long Beach, Lakewood, Signal Hill and Avalon. Long Beach City College promotes equitable student learning and achievement, academic excellence, and workforce development by delivering high-quality educational programs and support services to our diverse communities.