LBCC Commencement Ceremony Set for June 8 at Veterans Memorial Stadium
NBC News and MSNBC Correspondent Shaquille Brewster to Deliver Keynote Address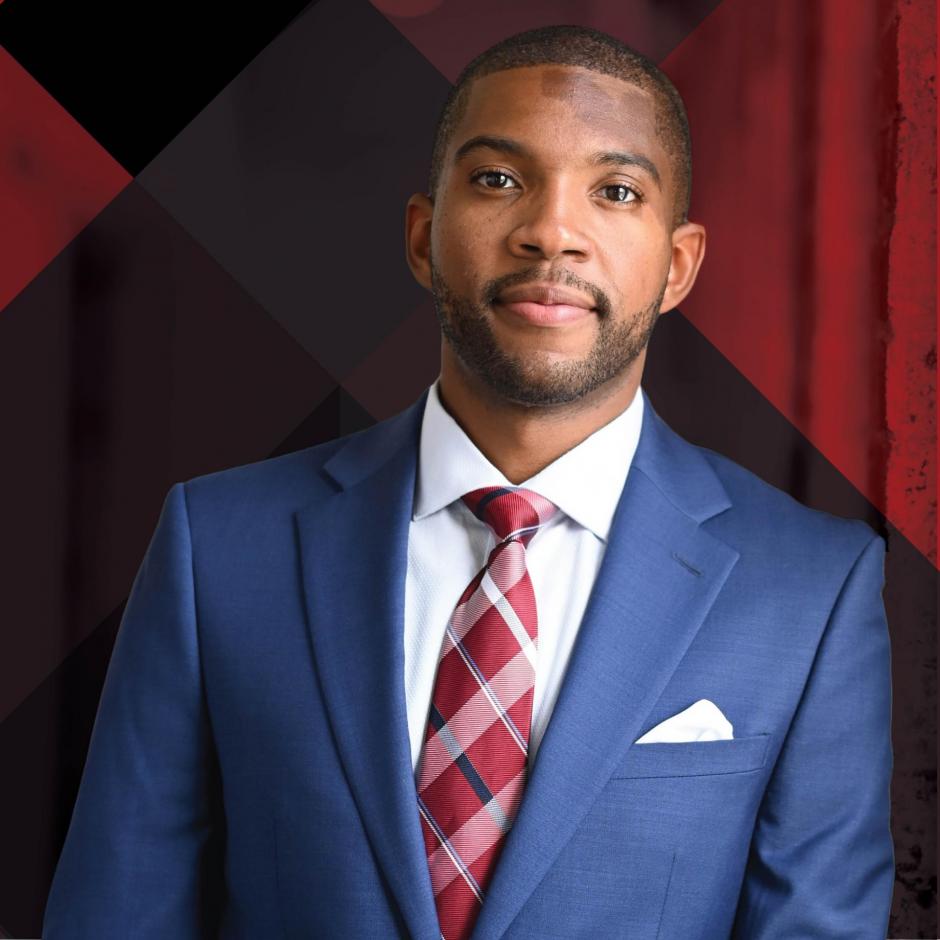 Long Beach City College's 2023 Commencement Ceremony will take place at 4 p.m. on Thursday, June 8 at Veterans Memorial Stadium at the College's Liberal Arts Campus. NBC News and MSNBC correspondent Shaquille Brewster will deliver the keynote message to the graduates.
"The Board of Trustees congratulates our exceptional students, as well as their families and friends who provided support and encouragement throughout their educational journey," said Long Beach Community College District (LBCCD) Board of Trustees President Herlinda Chico. "I also want to acknowledge the many individuals – faculty, classified staff and administrators – who played vital roles in helping our students reach their goals and help them get to this incredibly special ceremony."
"This is my one of my favorite times of the year, where our entire campus community comes out to celebrate our students with the pomp, circumstance and traditions that make our Commencement so special," said LBCCD Superintendent-President Dr. Mike Muñoz. "And we are beyond thrilled that Shaquille Brewster will deliver our keynote address this year. Our students can relate to him and his reporting. As a young journalist of just 30 years old at the time of the tragic murder of George Floyd, an event that inspired our continuing march to academic equity at LBCC, and Shaquille's reporting as a young man made a big impact. We know his address will be insightful, inspirational and uplifting."
Based in Chicago, Brewster covers national stories and breaking news across the network's programs and digital platforms including TODAY, Nightly News, and NBC News Now. He was a Forbes 30 Under 30 honoree, and covered the 2022 midterm races, after having assignments on the past three presidential campaigns. In 2020, Brewster followed Bernie Sanders' presidential run as an NBC News political reporter. Prior to his move on-air, "Shaq" was a general assignment producer for the network. He began his journalism career as an associate producer for Hearst Television, and also has reported for the Associated Press and MTV News. He graduated summa cum laude with a degree in broadcast journalism and political science from Howard University.
Admission and parking are free for participants and guests, with Veteran's Memorial Stadium seating on a first-come, first-served basis. Details are available to the graduates and updated on the College's Commencement website at www.LBCC.edu/commencement. For those who can not attend, LBCC will livestream the event at www.YouTube.com/LongBeachCityCollege1/live.
---
About Long Beach City College
Long Beach City College consists of two campuses with an enrollment of over 25,000 students each semester and serves the cities of Long Beach, Lakewood, Signal Hill, and Avalon. LBCC promotes equitable student learning and achievement, academic excellence, and workforce development by delivering high quality educational programs and support services to our diverse communities. Visit www.LBCC.edu for more information about Long Beach City College.
MEDIA CONTACT
Stacey Toda
LBCC Associate Director
Communications & Community Engagement
(562) 938-4004