LBCC Receives Grant to Help Veteran Small Business Owners
LBCC was one of six nationwide recipients of the $375,000 Small Business Administration grant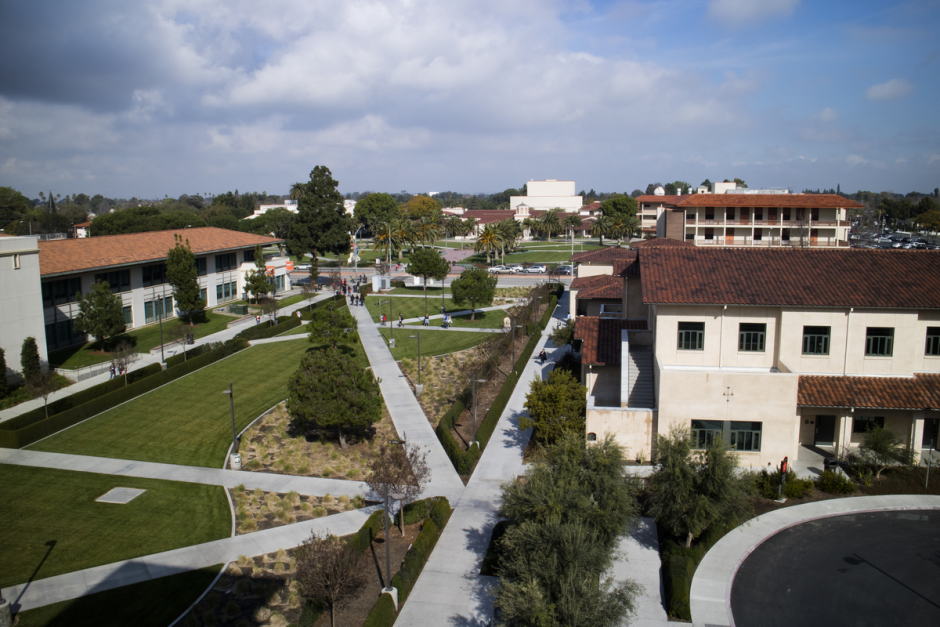 The U.S. Small Business Administration (SBA) has announced that Long Beach City College (LBCC) was selected as one of six organizations nationwide to receive $375,000 to support veteran small businesses.
"LBCC has a long history of supporting small business entrepreneurship across the region, and we have always proudly served our veteran entrepreneurs," said Herlinda Chico, President of the Long Beach Community College District Board of Trustees. "This grant will allow us to significantly expand our current efforts by tailoring services and bringing resources directly to our region's military installations to reach active service members, veterans and their families as they transition to civilian life."
LBCC will now be a designated Veterans Business Outreach Center (VBOC) that will deliver services on bases to assist service members who are near their time to transition into civilian life, as well as service member's families and dependents who also wish to start their own small business.
"We are honored to support transitioning service members, veterans, National Guard and Reserve members, as well as military spouses, in launching and expanding their businesses," said Dr. Mike Muñoz LBCC Superintendent-President. "By doing so, we can help boost the regional economy and further the mission of our California Community Colleges to support the development of our local small businesses."
According to the SBA, LBCC was selected as one of the six organizations because it has demonstrated a commitment to addressing challenges that veteran-owned small businesses face and helping them succeed through the Department of Defense's Transition Assistance Program.
The $375,000 one-year renewable grant will support a range of services, including:
Business Planning – Provides veterans with training and counseling on accounting, financial planning, and management
Assistance accessing capital – Provides veterans help in understanding the multitude of sources of capital available to them, as well as helping them to access financing, loans, and grants
Marketing and outreach – Provides marketing and outreach services to promote veteran-owned businesses in their communities and beyond
Transitioning - Provides instruction to help active duty service members transition out of the military
Long Beach City College's $375,000 SBA grant was one of the largest awards given to the six new VBOCs.
This VBOC program joins LBCC's other economic development programs – the Los Angeles Regional Small Business Development Center Network and the Goldman Sachs 10,000 Small Businesses at Long Beach City College.
In the United States, veteran-owned small businesses employ more than five million people and generates more than $1.3 trillion in annual revenue.
The announcement from the SBA expands the Veterans Business Outreach Centers program from 22 to 28 locations, fully servicing all 50 states, the District of Columbia, Puerto Rico, U.S. Virgin Islands, Guam, and American Samoa. The grant will provide critical funding to create new VBOCs in Alaska, California, Colorado, Iowa, Nebraska, Nevada, and South Carolina.
---
About Long Beach City College
Long Beach City College consists of two campuses with an enrollment of over 25,000 students each semester and serves the cities of Long Beach, Lakewood, Signal Hill, and Avalon. LBCC promotes equitable student learning and achievement, academic excellence, and workforce development by delivering high quality educational programs and support services to our diverse communities. Visit www.LBCC.edu for more information about Long Beach City College.
MEDIA CONTACT
Stacey Toda
LBCC Associate Director
Communications & Community Engagement
(562) 938-4004