LBCC Recognized as One of the Best Hispanic-Serving Colleges in the Country
LBCC is the only California Community College to receive Seal of Excelencia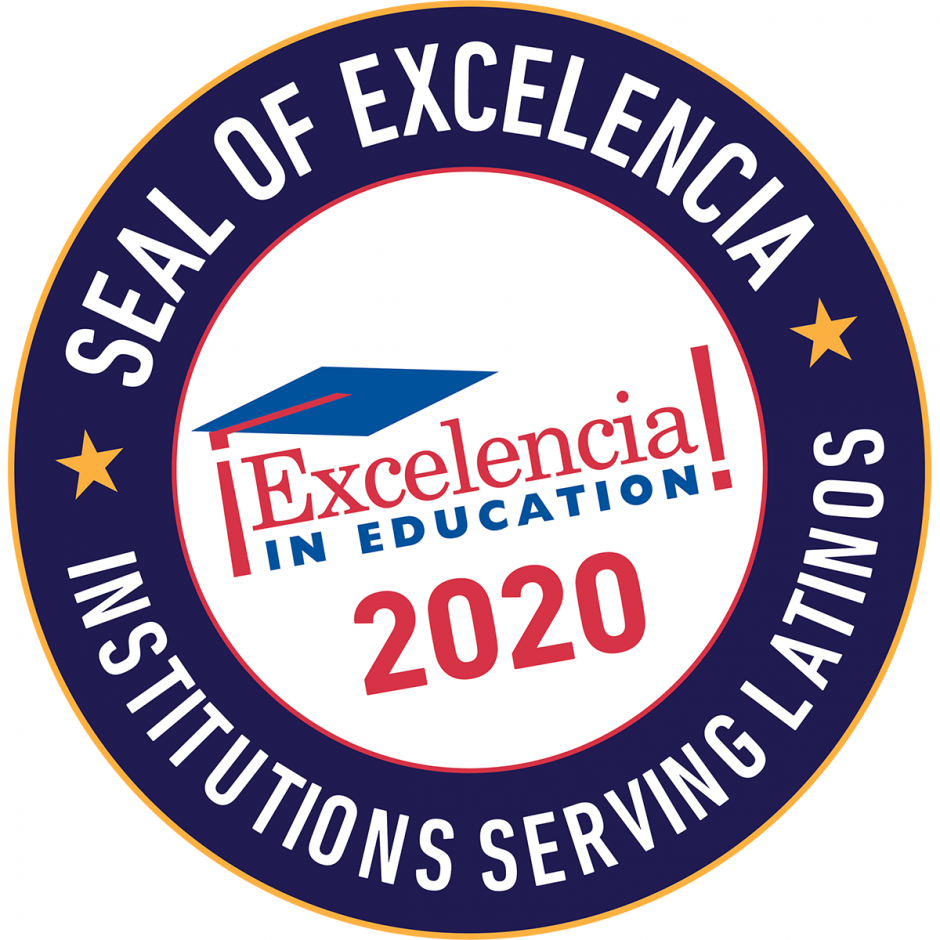 Excelencia in Education, a policy research institution out of Washington DC, awarded Long Beach City College (LBCC) with the Seal of Excelencia for 2020. With this recognition, LBCC becomes part of the second cohort in the country comprised of 14 elite colleges and universities to receive the independent national certification for institutions intentionally serving Latino students.
This year, five higher education institutions were awarded the Seal of Excelencia. LBCC was the only community college to receive the Seal of Excelencia in 2020, and currently the only California Community College to receive the Seal so far.
Launched in 2004, Excelencia in Education addresses the need for a highly educated workforce and engaged civic leadership within the United States. The Latina-led organization has grown to become an authority in this field with a reputation as a national transformative leader and innovator in higher education by informing, organizing and compelling action. The Seal of Excelencia's framework is based around data, practice, and leadership. This includes enrollment, retention, transfer rate, financial support, representation of Latinos on staff, and degree completion for Latino students.
To prepare for the certification, Excelencia conducted multiple interviews and LBCC collected an immense amount of data about the work being done to support Latinx student success at all facets of the College.
"What emerged from this process exposes Long Beach City College's clear articulation of our intentional, institutional focus on advancing Latinx student success," said Long Beach Community College District Interim Superintendent-President Lou Anne Bynum. "We align data and practice to provide an environment in which Latinx students can truly thrive. From human resources to student affairs, LBCC continues to be a trailblazing example of a Hispanic Serving Institution. I want to thank our Board of Trustees, faculty and staff for their leadership and hard work as this has truly been a team effort."
LBCC is a Hispanic Serving Institution with students who identify as Latinx representing more than 58 percent of LBCC's student population. In late 2019, LBCC received a $3 million title V grant that created the DESTINO program (Developing Engaging STEM Through Innovative New Opportunities). The DESTINO program aims to improve student success and equitable student outcomes for Latinx and low-income students in Science, Technology, Engineering and Math fields.
---
About Long Beach City College
Long Beach City College consists of two campuses with an enrollment of over 25,000 students each semester and serves the cities of Long Beach, Lakewood, Signal Hill, and Avalon. LBCC promotes equitable student learning and achievement, academic excellence, and workforce development by delivering high quality educational programs and support services to our diverse communities. Visit www.LBCC.edu for more information about Long Beach City College.
MEDIA CONTACT
Stacey Toda
LBCC Associate Director
Communications & Community Engagement
(562) 938-4004