LBCC & USC Receive Nearly $1 Million for New Innovative Education Program for Gang-Associated Youth
The LBCC Phoenix Scholars will be initiated thanks to U.S. Department of Education grant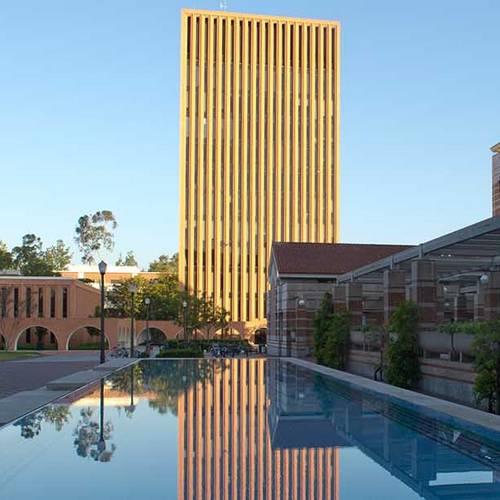 Long Beach City College (LBCC) and the University of Southern California (USC) Rossier School of Education's Pullias Center for Higher Education will receive $990,000 over the next three years from the Fund for the Improvement of Postsecondary Education, U.S. Department of Education (DOE) to collaborate on a new program that will promote and support higher education efforts for gang-associated youth in the greater Long Beach area for the next three years.
The new program, dubbed the LBCC Phoenix Scholars, is the only recipient across the U.S. of the competitive DOE grant, whose purpose is to help gang-involved youth to pursue higher education opportunities.
"Together, LBCC and USC will change the narrative for gang-affiliated youth who otherwise hadn't considered a college education as part of their future," said Long Beach Community College District (LBCCD) Board of Trustees President Uduak-Joe Ntuk. "Studies indicate bleak numbers for gang youth to attend college — often due to high school experiences that foster a school-to-prison-pipeline. This new program is going to expand the high school-to-college mentality across Long Beach."
This is the first time that LBCC and USC will partner to initiate a higher education program, which will include a series of support systems within LBCC and the community that will foster successful post-gang life for youth and adults ages 16 to 24.
LBCC will work directly with Dr. Adrian Huerta of USC's Pullias Center, who will serve as co-Principal Investigator. Huerta is a nationally-recognized expert on college access, equity and gang-associated and system-impacted youth. "Dr. Huerta is the exact scholar to conduct this study" said Dr. Adrianna Kezar, Director of the Pullias Center for Higher Education. "His experience studying youth impacted by gangs, track record with research-practitioner partnerships, and commitment to change educational systems and communities are the exact expertise to make this project successful."
"This is a holistic, asset-based approach to gang-involved youth," said Dr. Huerta. "LBCC Phoenix Scholars aims to contribute to dismantling the school-to-prison pipeline, provide a pathway for jobs and a college education, and support for families of the youth impacted by gangs."
"The LBCC Phoenix Scholars program will not only provide educational access to young people in the Long Beach area, it has the potential to extend beyond the community," said Pedro Noguera, dean of the USC Rossier School of Education and Emery Stoops and Joyce King Stoops Dean's Chair in Education. "This is an exciting opportunity to contribute and provide a new horizon for youth, who did not initially have college in their sight. I look forward to this USC Rossier and LBCC initiative."
Participants will be referred to the LBCC Phoenix Scholars program by local education and nonprofit agencies.
"It is time to create positive opportunities and trustful relationships for those youth who have been ignored and marginalized in the past by our systems," said LBCCD Superintendent-President Dr. Mike Muñoz. "There are young people out there who have been criminalized and stigmatized prematurely. The Phoenix Scholars program will create an experience that will establish a college-going identity for those that didn't think their future was safe, all the way to them obtaining employment."
The program will establish numerous student services and support systems for LBCC Phoenix Scholars including early college experiences, LBCC enrollment assistance, mentorships, internships, and specialized counseling and other supports specially designed to meet the needs of gang-associated youth. Other future components include the introduction of a community advisory council, assistance with university transfer and post-graduate employment.
The LBCC Phoenix Program will be entirely funded by the DOE grant.
---
About Long Beach City College
Long Beach City College consists of two campuses with an enrollment of over 25,000 students each semester and serves the cities of Long Beach, Lakewood, Signal Hill, and Avalon. LBCC promotes equitable student learning and achievement, academic excellence, and workforce development by delivering high quality educational programs and support services to our diverse communities. Visit www.LBCC.edu for more information about Long Beach City College.
MEDIA CONTACT
Stacey Toda
LBCC Associate Director
Communications & Community Engagement
(562) 938-4004