LBCCD Board of Trustees President Recognized with Regional Trustee Award
Vivian Malauulu received the ACCT 2020 Pacific Regional Trustee Leadership Award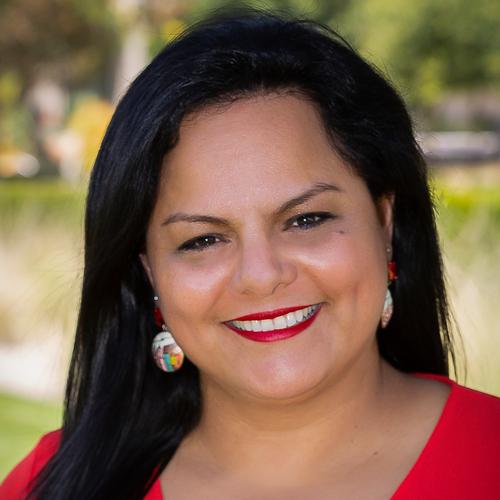 Long Beach Community College District (LBCCD) Board of Trustees President Vivian Malauulu has won the Association of Community College Trustees (ACCT) 2020 Pacific Regional Trustee Leadership Award.
"It is quite an honor to receive this award from the ACCT and I am very grateful to have been chosen," said Malauulu. "Being recognized for the work we have accomplished together both on and off campus – especially during these very challenging times – is very humbling. Thank you to my colleagues on the board as well as the district staff for the nomination, and for partnering with me in my passion to support our students and employees, and to put the 'community' back into our college."
The ACCT represents more than 6,500 elected and appointed trustees who govern more than 1,100 community colleges throughout the United States. The ACCT annually recognizes trustees and other community college leaders in each of its five regions for their contributions. Malauulu will receive this notable award during the 51st Annual ACCT Leadership Congress in the fall. Additionally, as the Regional Award Recipient, Malauulu is now a nominee from the Pacific Region for ACCT's prestigious M. Dale Ensign Trustee Leadership Award.
"This is a tremendous and well-deserved recognition for Board President Malauulu," said LBCCD Interim Superintendent-President Lou Anne Bynum. "She has provided new perspectives, increased community outreach and a dynamic energy for both the College and the residents of the District she represents in West Long Beach. Her enthusiastic leadership, and her commitment to the College and the community is outstanding."
In 2016, Malauulu became the first Latina elected to the LBCCD Board of Trustees. She served as Vice President of the Board from 2018-2019, and was elected as Board President in July 2019. She will hold this position until the next reorganization of the Board this December.
---
About Long Beach City College
Long Beach City College consists of two campuses with an enrollment of over 25,000 students each semester and serves the cities of Long Beach, Lakewood, Signal Hill, and Avalon. LBCC promotes equitable student learning and achievement, academic excellence, and workforce development by delivering high quality educational programs and support services to our diverse communities. Visit www.LBCC.edu for more information about Long Beach City College.
MEDIA CONTACT
Stacey Toda
LBCC Associate Director
Communications & Community Engagement
(562) 938-4004