Long Beach City College Inducts Alums Vice Mayor Cindy Allen & Trustee Uduak-Joe Ntuk into their Hall of Fame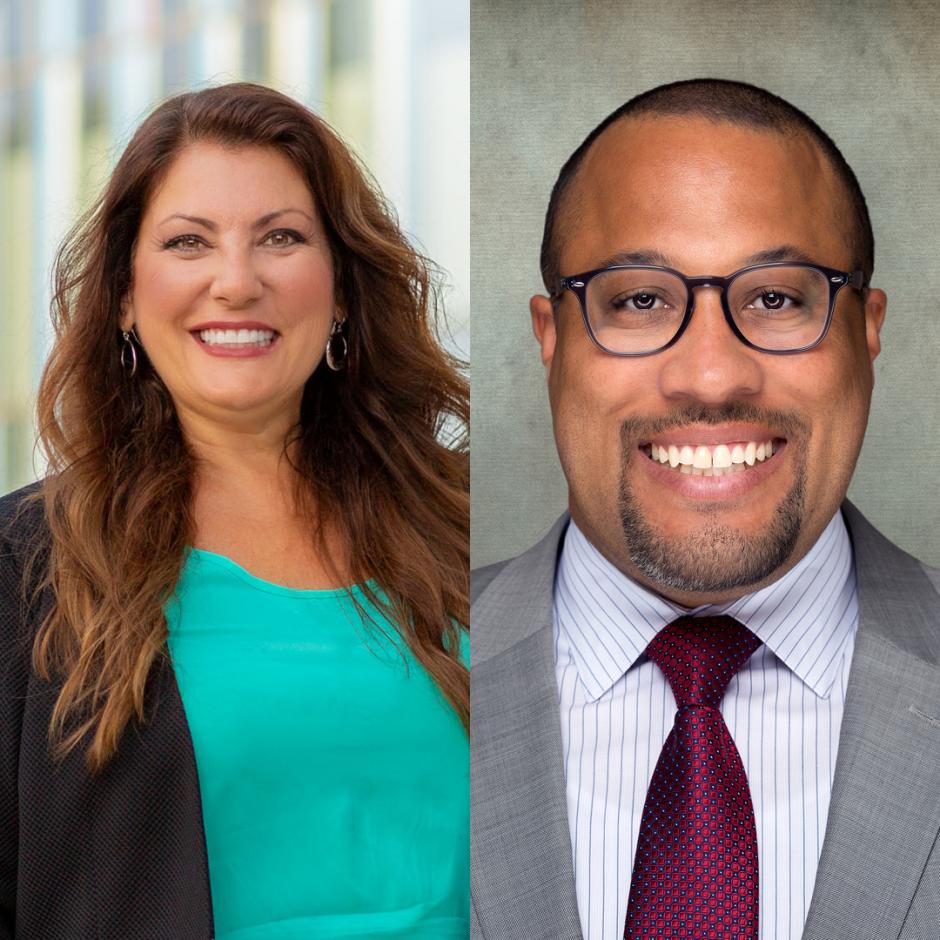 Long Beach, CA – September 7, 2023 – Long Beach City College (LBCC) is proud to announce its highly anticipated Hall of Fame dinner, set to take place at the Grand Long Beach Event Center on September 7, 2023, at 5:00 PM. This prestigious event will honor outstanding individuals who have made significant contributions to the college and the community.
The 2023 Hall of Fame inductees include City of Long Beach Vice Mayor Cindy Allen and LBCC Board Trustee Uduak-Joe Ntuk, both of whom have demonstrated unwavering dedication to the betterment of Long Beach City College. Their achievements have left an indelible mark on our institution and the communities they serve, and their commitment to education, social justice, and civic improvement is truly commendable.
Long Beach Community College District (LBCCD) Board of Trustees President Herlinda Chico remarked, "The Hall of Fame dinner is a testament to the remarkable individuals who have dedicated their lives to the advancement of education in our community. It is a privilege to celebrate their accomplishments and the positive impact they have had on our college and the community."
Superintendent-President Dr. Mike Muñoz added, "Long Beach City College has a rich history of excellence, and our Hall of Fame inductees exemplify the values and commitment that define our institution. We are proud to honor Vice Mayor Cindy Allen and Trustee Uduak-Joe Ntuk for their outstanding contributions."
"I am deeply honored to be recognized by Long Beach City College, an institution that plays a crucial role in our community's growth and success," said Vice Mayor Cindy Allen. "Education is the cornerstone of progress, and my time at LBCC has played a critical role in the success of everything I've done, from a career in law enforcement to running a business, and ultimately serving on the City Council."
"It's a tremendous honor to be inducted into the Long Beach City College Hall of Fame, and I'm humbled to join the ranks of esteemed civic leaders and athletic icons who have made their marks in the world," said LBCCD Trustee Uduak-Joe Ntuk. "As a former Viking football player, elected Trustee, engineering professor, and champion for racial equality at LBCC, I continue to believe that education is still the great equalizer in our society. This recognition is not just about my accomplishments, but a testament to the power of teamwork, dedication, and a commitment to fostering positive change in our community. I look forward to continuing the journey of progress at LBCC and beyond."
"The LBCC Alumni Association and Foundation are thrilled to acknowledge the 2023 Hall of Fame inductees for their incredible accomplishments and service to the College and community," said LBCC Foundation Executive Director Paul Kaminski. "We're looking forward to celebrating these amazing alumni and their accomplishments."
Established in 1972, the Hall of Fame recognizes former LBCC students who have made outstanding contributions to their chosen fields and communities. The 2020 honorees will join 185 past honorees who have attended Long Beach City College, from former Mayor Beverly O'Neill and actor John Amos to comedian Paul Rodriguez and philanthropist Naomi Rainey-Pierson and many others.
For more information about the Hall of Fame, contact Sarah Carrasco at scarrasco@lbcc.edu.
---
About Long Beach City College
Long Beach City College consists of two campuses with an enrollment of over 25,000 students each semester and serves the cities of Long Beach, Lakewood, Signal Hill, and Avalon. LBCC promotes equitable student learning and achievement, academic excellence, and workforce development by delivering high quality educational programs and support services to our diverse communities. Visit www.LBCC.edu for more information about Long Beach City College.
MEDIA CONTACT
Stacey Toda
LBCC Associate Director
Communications & Community Engagement
(562) 938-4004