Men's Volleyball Crowned the 2019 CCCAA State Champions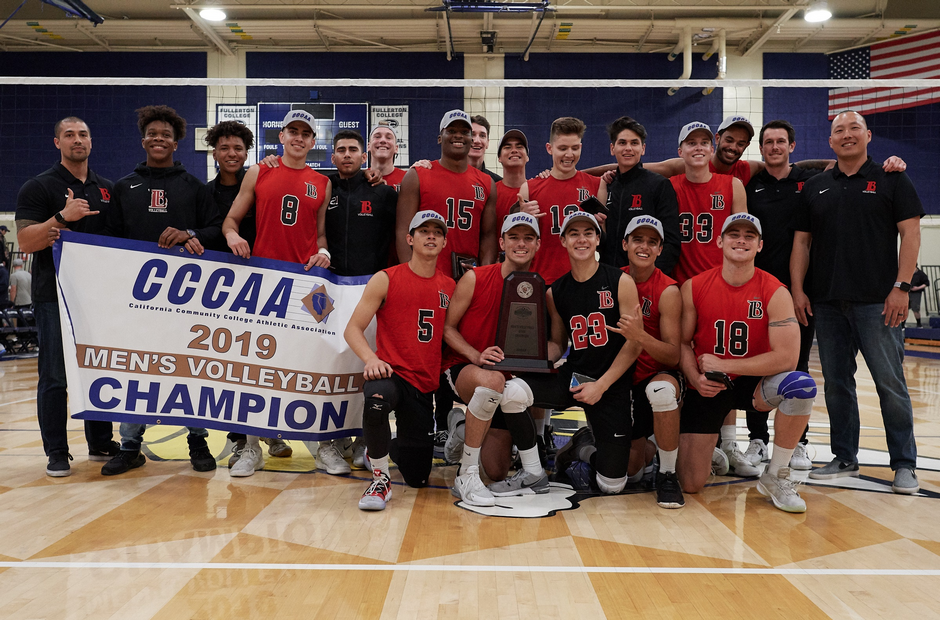 The Long Beach City College men's volleyball team was crowned the 2019 California Community College Athletic Association (CCCAA) State Champions after defeating Irvine Valley College Lasers in a 3-0 sweep. This is the 10th state title for Long Beach men's volleyball, and third under head coach Jonathan Charette. The Vikings finished their championship season with 19-3 record.
For more info on LBCC Athletics, including this year's Men's Volleyball team, visit Viking Athletics.
---
About Long Beach City College
Long Beach City College consists of two campuses with an enrollment of over 25,000 students each semester and serves the cities of Long Beach, Lakewood, Signal Hill, and Avalon. LBCC promotes equitable student learning and achievement, academic excellence, and workforce development by delivering high quality educational programs and support services to our diverse communities. Visit www.LBCC.edu for more information about Long Beach City College.
MEDIA CONTACT
Stacey Toda
LBCC Associate Director
Communications & Community Engagement
(562) 938-4004