New VP of Human Resources Selected for LBCCD
Loy Nashua was confirmed at the July Board Meeting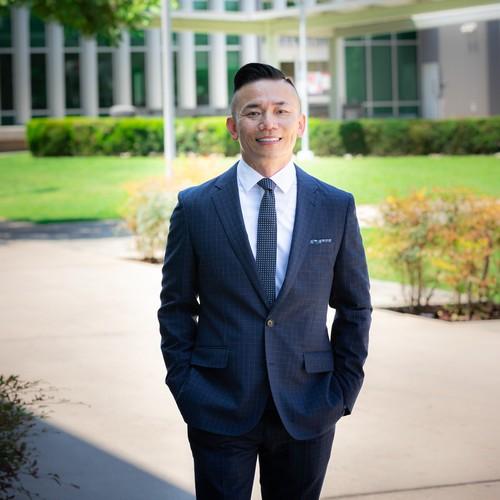 The Long Beach Community College District (LBCCD) Board of Trustees recently appointed Loy Nashua as the new Long Beach City College (LBCC) Vice President of Human Resources. Nashua's first day is today, Aug. 18.
"We are so pleased to welcome Loy Nashua to Long Beach City College as our new Vice President of Human Resources," said LBCCD Interim Superintendent-President Dr. Mike Muñoz. "Loy has more than 24 years of management experience in higher education and brings a broad base of knowledge, ranging from human resources to supporting students through student services."
Nashua recently served as the Executive Dean of Student Affairs and Student Financial Services, Chief Negotiator and Human Resources point person for the Rio Hondo Community College District. He first joined Rio Hondo in 2015 as the Dean of Student Affairs, and later moved to become the Executive Director of Human Resources. He also worked at Rancho Santiago Community College District as the Associate Dean of Student Development, and at Pitzer College as the Assistant Dean of Students and Director of Student Support Services/Assistant Director of Student Affairs. Nashua started his career in Human Resources as a supervisor with United Parcel Service.
"I am very excited to join the Human Resources team at LBCC and look forward to making positive contributions to continue in the institution's tradition of excellence and commitment to serving students," said Nashua.
As the Vice President of Human Resources, Nashua will provide policy direction for the Department of Human Resources, and will oversee collective bargaining, employee/employer relations, recruitment and hiring processes, human resources information systems management, unlawful discrimination, Title IX and ADA accommodations.
"The Board of Trustees and I are very pleased to have someone as capable as Loy Nashua to ensure that the finest candidates continue to be recruited for employment at the District because LBCC is truly an employer of choice for higher education professionals – especially as we advance innovative programs and policies to provide an equitable learning experience for all our students," said LBCCD Board of Trustees President Uduak-Joe Ntuk.
Nashua began his pursuit for higher education at Mount San Antonio College and transferred to Whittier College where he received his Bachelor's Degree in Fine Arts and a minor in Sociology. He received his Master's Degree in Human Resource Design from Claremont Graduate University and his Juris Doctorate from La Verne College of Law.
---
About Long Beach City College
Long Beach City College consists of two campuses with an enrollment of over 25,000 students each semester and serves the cities of Long Beach, Lakewood, Signal Hill, and Avalon. LBCC promotes equitable student learning and achievement, academic excellence, and workforce development by delivering high quality educational programs and support services to our diverse communities. Visit www.LBCC.edu for more information about Long Beach City College.
MEDIA CONTACT
Stacey Toda
LBCC Associate Director
Communications & Community Engagement
(562) 938-4004