Ntuk, Chico to lead LBCCD Trustees and Chico, Malauulu Sworn In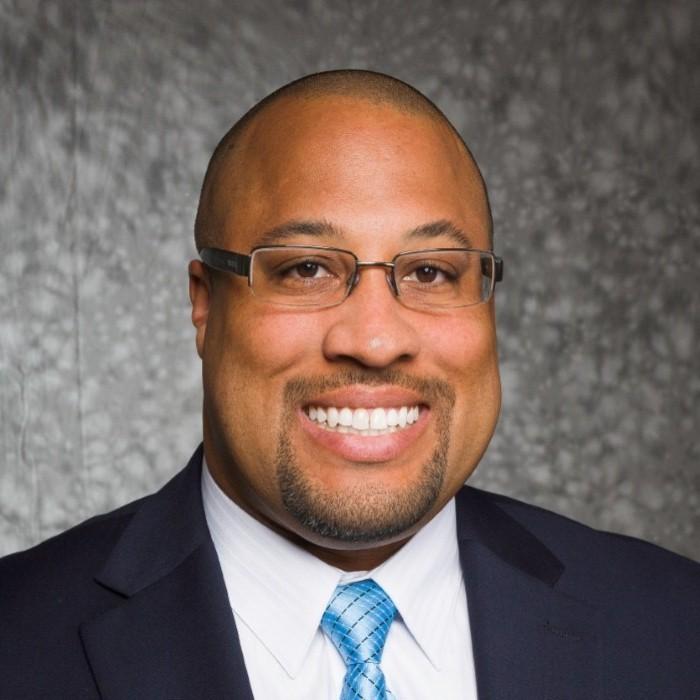 At its Annual Organization, Oath of Office, and Regular Session meeting on Monday, December 21, the Long Beach Community College District (LBCCD) Board of Trustees elected Uduak-Joe Ntuk as President of the LBCCD Board of Trustees, and new Trustee Herlinda Chico was elected Vice President. Chico was sworn-in to represent Area 4 of the College District, and Trustee Vivian Malauulu was sworn-in for her second term.
In this role, Ntuk will preside over the meetings of the Board and act as chief spokesperson for the Board, among other duties. The positions are elected annually among the five Board members, to a one-year term.
Ntuk was elected in 2018 and is the first African-American male elected to serve on the Board since Long Beach City College's founding in 1927. He earned his Associate of Arts degree in Liberal Arts at LBCC, a Bachelor of Science in Chemical Engineering at California State University, Long Beach, and his Master of Science in Engineering at the University of Southern California. In 2019, he was appointed by California Governor Gavin Newsom as the State Oil and Gas Supervisor responsible for managing the state's Geologic Energy Management Division. On the LBCCD Board, he represents Area 1, covering the Uptown North Long Beach area of the City.
Chico is the first Latina elected to the Board to represent Area 4, which is comprised of Santa Catalina Island, East Long Beach, and Signal Hill. She has been politically active since the age of 19 and has volunteered on several campaigns and community organizations over the decades. She has worked with and been honored by many diverse groups including the Long Beach Branch NAACP, has won the Long Beach Gay and Lesbian Pride Whitey Littlefield Bridge Builder Award, Centro Cha, captured the Cambodian Association of America's Outstanding Public Service Award and Assembly Member Patrick O'Donnell's Women of Distinction Award. For the past four years, she has been a field deputy for Los Angeles County Supervisor Janice Hahn.
Malauulu was first elected to the Board of Trustees in 2016 and was unopposed in 2020. She is the first Latina elected to the Long Beach Community College District Board of Trustees to represent Area 2 which covers all of West Long Beach and the south-central parts of the city.
---
About Long Beach City College
Long Beach City College consists of two campuses with an enrollment of over 25,000 students each semester and serves the cities of Long Beach, Lakewood, Signal Hill, and Avalon. LBCC promotes equitable student learning and achievement, academic excellence, and workforce development by delivering high quality educational programs and support services to our diverse communities. Visit www.LBCC.edu for more information about Long Beach City College.
MEDIA CONTACT
Stacey Toda
LBCC Associate Director
Communications & Community Engagement
(562) 938-4004