USC HONORS LONG BEACH CITY COLLEGE VICE PRESIDENT WITH OUTSTANDING FACULTY AWARD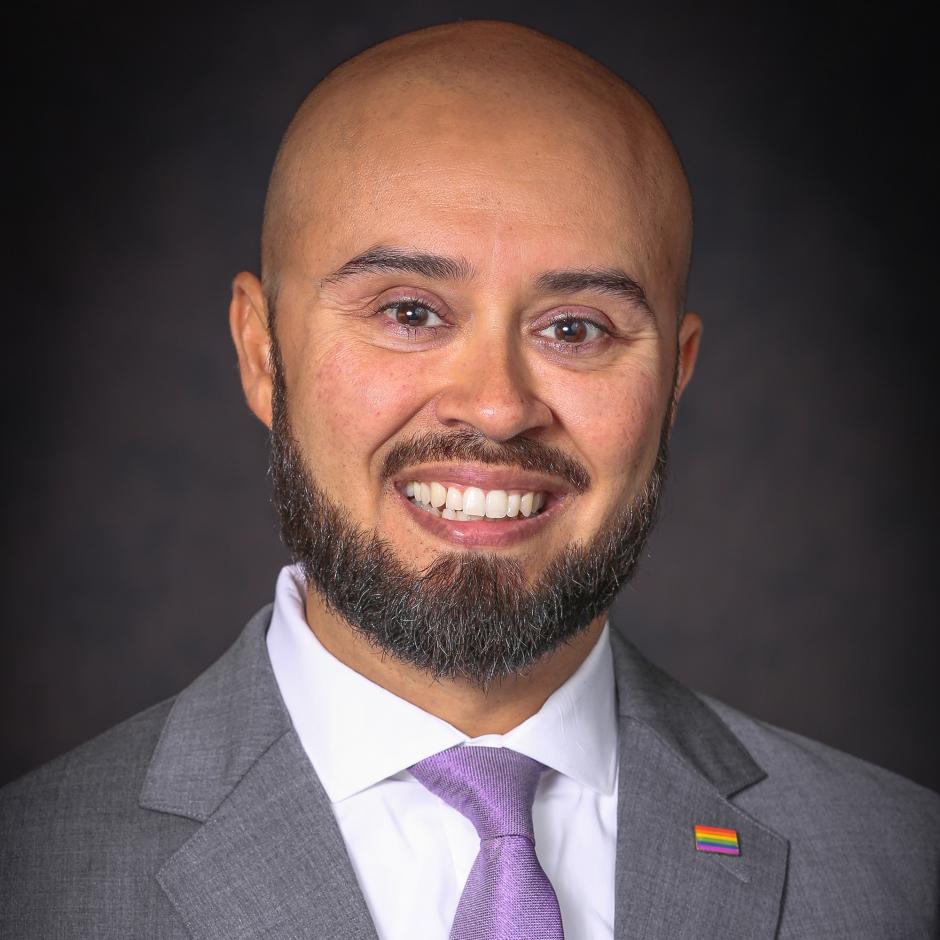 The University of Southern California's (USC) Rossier Student Organization (RSO) has selected Long Beach City College's Vice President of Student Support Services, Dr. Mike Muñoz, for the 2019 Outstanding Faculty Member award.
In addition to serving the students of Long Beach City College, Muñoz also serves as an adjunct professor of Higher Education in the Rossier School of Education at USC. He was nominated and selected by the students for his contributions to the School.
"This award means so much to me since the nominations and final selection are by students. I love having an impact on students entering the higher education profession. My heart is full," said Muñoz.
The RSO promotes academic issues, an exchange of student ideas and for the planning of student activities for the students of the School of Education at USC.
Muñoz became the Vice President of Student Support Services at LBCC in 2018.
Muñoz was also the 2018 recipient of California State University, Long Beach's Cynthia S. Johnson Award for Mentoring. This award recognizes individuals who have made a significant impact on emerging student affairs professionals through exceptional mentoring and concern for their welfare and professional development.
---
About Long Beach City College
Long Beach City College consists of two campuses with an enrollment of over 25,000 students each semester and serves the cities of Long Beach, Lakewood, Signal Hill, and Avalon. LBCC promotes equitable student learning and achievement, academic excellence, and workforce development by delivering high quality educational programs and support services to our diverse communities. Visit www.LBCC.edu for more information about Long Beach City College.
MEDIA CONTACT
Stacey Toda
LBCC Associate Director
Communications & Community Engagement
(562) 938-4004