CRAMN Night
Coffee Relief & Academic Mastering Night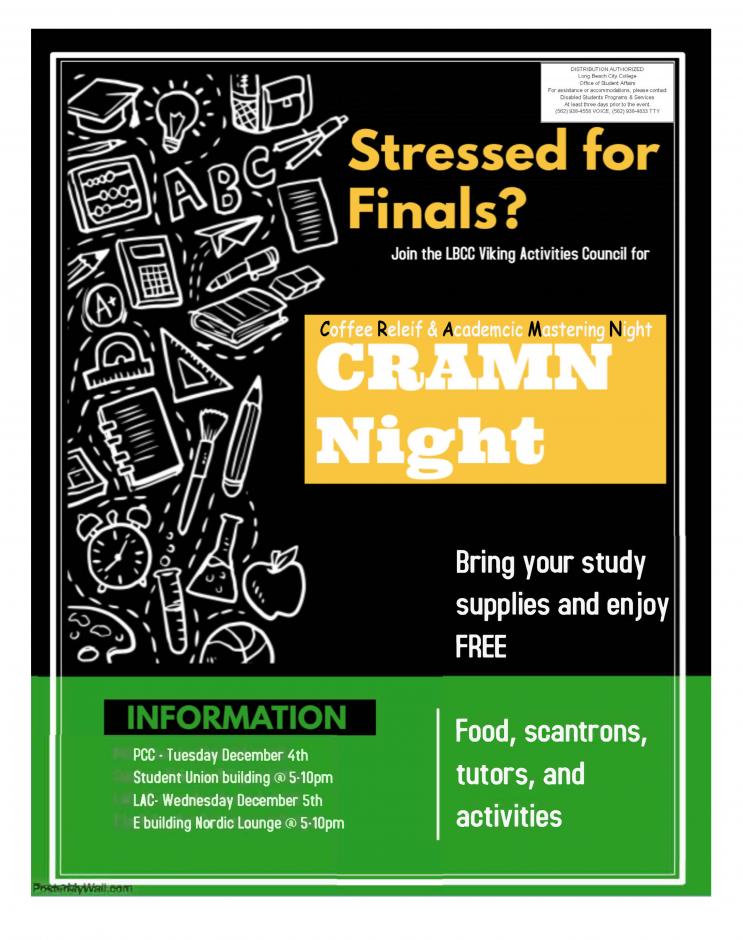 Stressed for finals?
Joing the LBCC Viking Activities Council for CRAMN Night (Coffee Relief & Academic Mastering Night).
Bring your study supplies and enjoy free food, scantrons, tutors, and activities.
PCC – Tues. Dec. 4
Student Union building
5-10pm
LAC – Wed. Dec. 5
E Building Nordic Lounge
5-10pm
---
If you require accommodations, please contact the Disabled Students Programs & Services (DSPS) at least 72 hours prior to the event at (562) 938-4558 or (562) 938-4833 (TTY) or dsps-staff@lbcc.edu. If you require sign language interpreting services, please contact Stephanie Bonales at sbonales@lbcc.edu or (562) 938-4918 at least 7 days prior to the event.