GPA & Batting Average Equal Success for Mark Stanford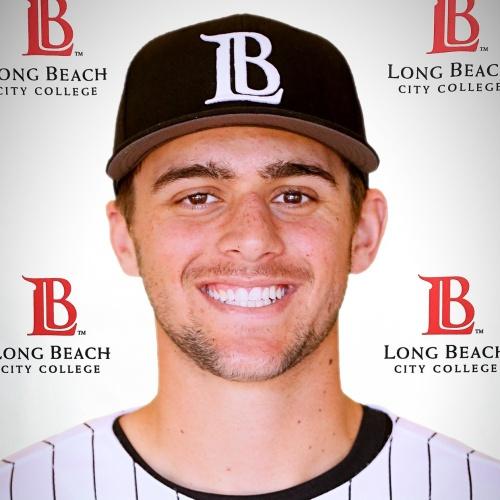 The LBCC Vikings are proud to announce that sophomore baseball player Mark Stanford was selected to the 2018-19 Google Cloud Academic All-America College At-Large First-Team.
He is one of six student-athletes from two-year colleges around the country to be on the First-Team selections. Athletes were selected by members of the College of Sports Information Directors of America.
Stanford graduated from Los Alamitos High School before joining the LBCC Vikings Baseball team. The Business Administration major made the Second-Team All-Conference as a utility player with alternating his talents by playing first base, third base and in the outfield last season. He also smashed 46 RBIs and while holding a .292 batting average for the 2019 season.
Viking Baseball Coach Casey Crook credits Stanford for setting concrete goals for himself, both academically and athletically.
"He has placed the highest priority on achieving those goals and has exhibited an amazing work ethic in his efforts to accomplish them," Crook said.
Stanford finished his sophomore year at LBCC with a 4.0-grade point average and will be continuing his success at Biola University in La Mirada.