Viking News Staff Wins 14 Journalism Awards
The Viking News staff takes home award for General Excellence at Conference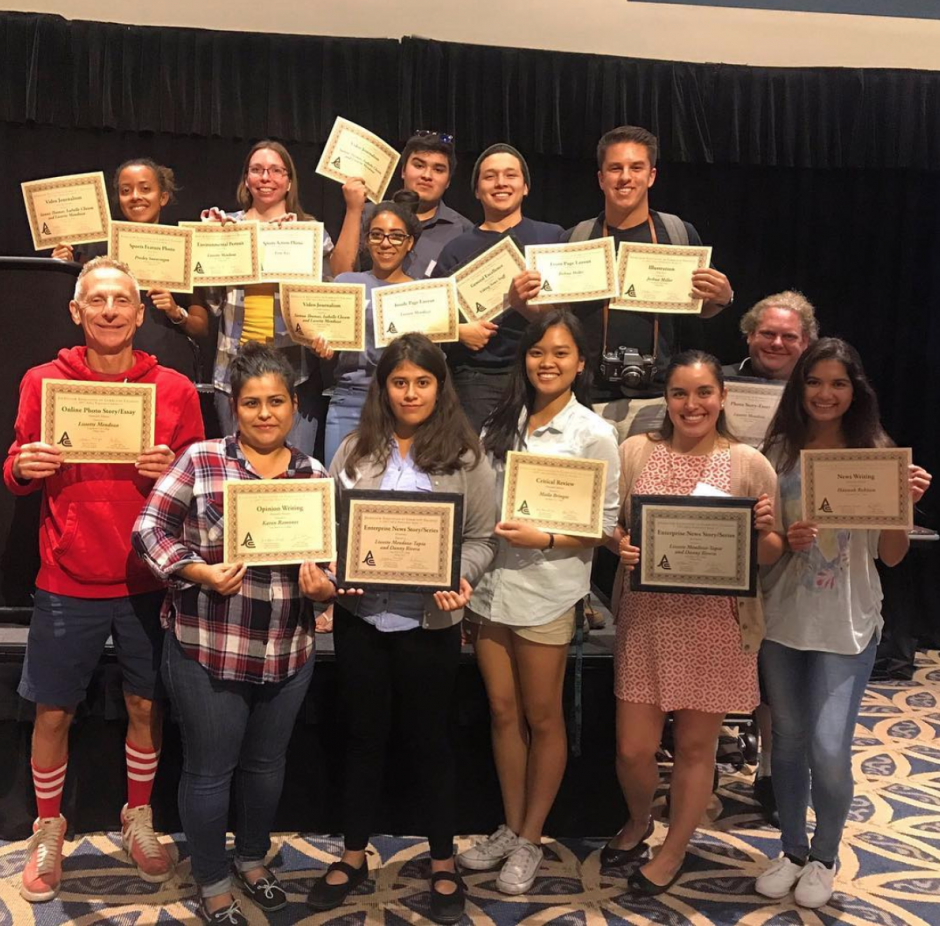 The Viking News print edition took home the award for General Excellence at the Journalism Association of Community Colleges southern section conference held October 14 at Cal State Fullerton.
Long Beach City College garnered a total of 14 wins at the conference in a variety of categories, with Journalism student Lisette Mendoza-Tapia leading the pack with six awards.
The following awards were based on the students' work during the 2016-17 school year published in the Viking News, print and online editions:
First place, Photo Essay - Lisette Mendoza-Tapia
Second place, Environmental Portrait - Lisette Mendoza-Tapia
Second place, Inside Page Design – Lisette Mendoza-Tapia
Third place, Sports Feature Photo - Presley Swearingen
Third place, Illustration - Joshua Miller
Fourth place, Front Page Design – Joshua Miller
Honorable mention, Online Photo Essay - Lisette Mendoza-Tapia
Honorable mention, Sports Action Photo – Erin Asis
Meritorious award, Enterprise News Story - Lisette Mendoza-Tapia, Daniel Rivera
Honorable mention, Video Journalism – Isabelle Cheam, Lisette Mendoza-Tapia, Sienna Thomas
LBCC also received recognition in the on-the-spot competition, held during the conference:
Honorable mention, Critical Review - Maila Bringas
Honorable mention, Newswriting – Hannah Robinson
Honorable mention, Opinion Writing – Karen Ramirez
Find more information about the LBCC Journalism program online.